blog
Announcing the Obsidian Starter Course
Discover the Obsidian Starter Course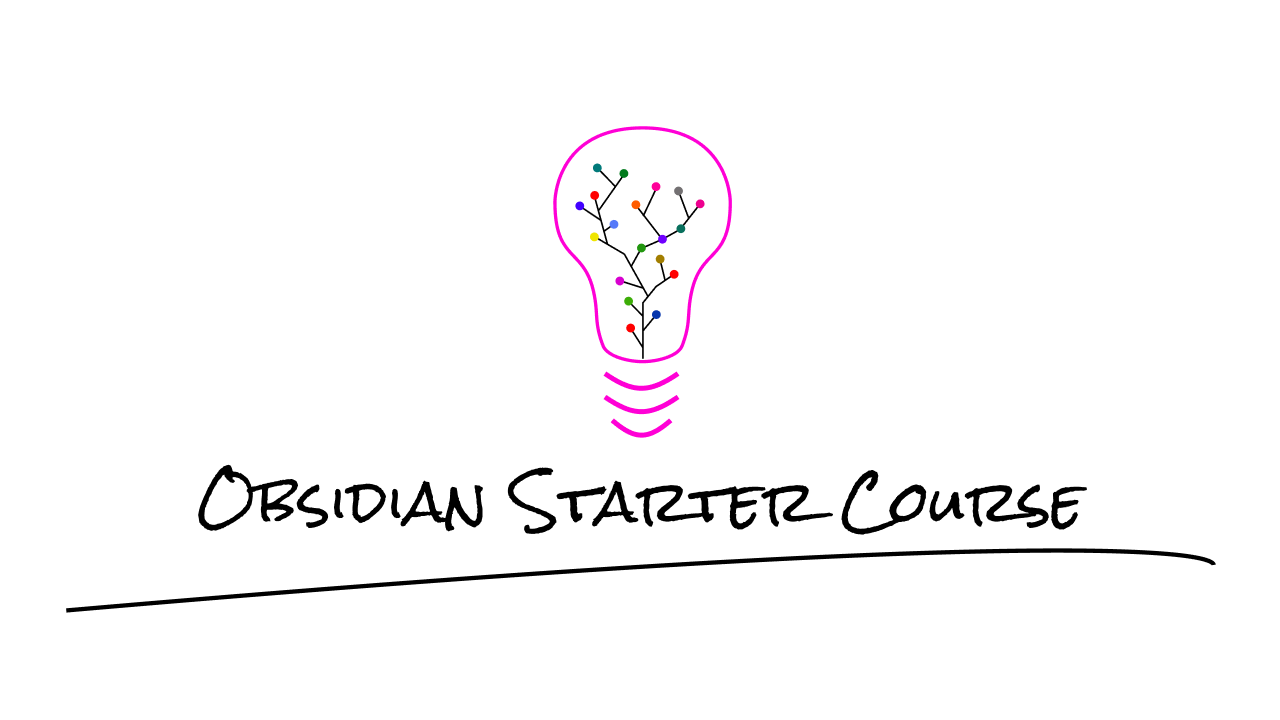 Today, I'm officially launching the Obsidian Starter Course, a video course about Obsidian and the Obsidian Starter Kit.
What is the Obsidian Starter Course?
The Obsidian Starter Course is a video course (~2h20) of content covering:
Obsidian: installation, user interface, key features, plugins, automation, tips and tricks, etc
The Markdown syntax
YAML metadata
Personal Knowledge Management techniques and principles: the Johnny Decimal system, the PARA method (e.g., the Zettelkasten method, the LIFT principle, Atomic notes, Maps of Content, knowledge capture & extraction, etc)
Templates
Automation
Task management
Best practices and recommendations
Hands-on explanations
and more!
Why should you care?
Obsidian is not the most complicated piece of software in existence, but it's really powerful, and there are many ways to miss important/useful features. This video course is ideal to quickly get up to speed and understand how to best use Obsidian.
In addition, this course covers key Personal Knowledge Management (PKM) techniques and principles that will enable you to build solid and maintainable knowledge bases.
Finally, the course includes a ton of information about journaling, periodic reviews, as well as best practices and recommendations.
It is a solid introduction to Obsidian and Personal Knowledge Management that should get you started in a jiffy, with the right mindset and with a clear understanding of what really matters. This will let you focus on the activity rather than the process.
Where can I find the course?
The course is available for sale on Gumroad