newsletter
DeveloPassion's Newsletter #145 - Personal Organization
Welcome
Another week, another newsletter! I hope that you all had a great one 🤩
Gee, vacation is already over! It's always too short, and I'm always exhausted when I have to get back to work, no matter how interesting what I'm working on is. Isn't it the same for all of us? 🤣
I have great news to share this week! Come with me into the lab 🧪🥼
Alright, let's gooooo 🚀
The lab 🧪
This week, I've worked quite a lot on the Knowledge Worker Kit. It's been really encouraging to see existing customers and newcomers join our private community. So far, we're a tiny group of 10 people. The birth of a new community is a fun time, even though it's a tricky exercise. There's a lot of patience involved in getting people to join, engage, and return. Hopefully, since the Knowledge Workers community is paid, people will feel more motivated to get a return on their investment. We'll see how things play out!
I've added a lot of content, and will continue doing so in the coming weeks and months. People who join will get all the updates. Forever!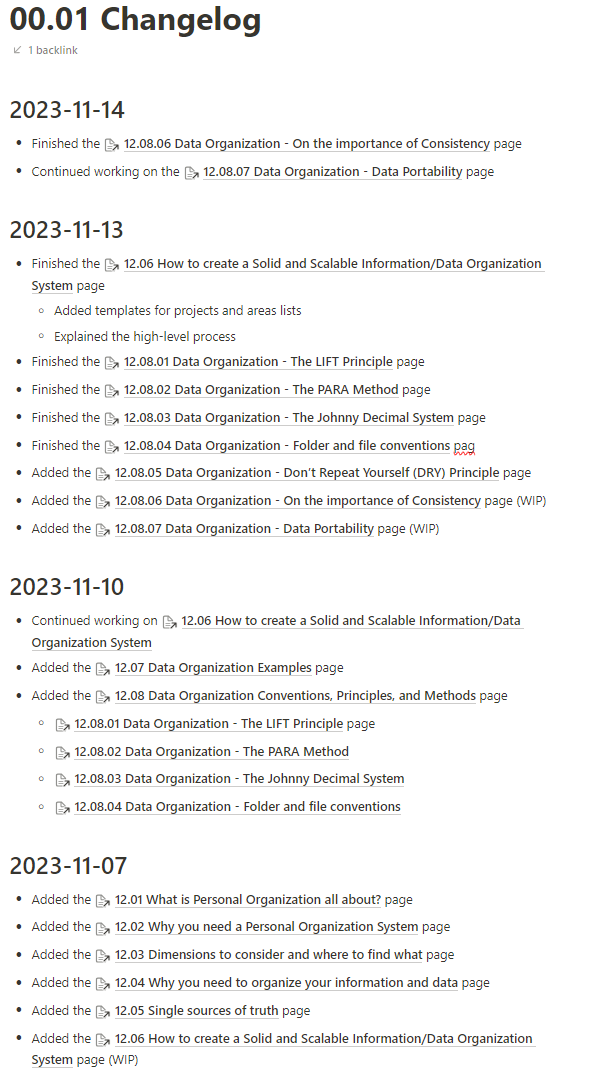 I try to engage with the community members in order to orient my decisions regarding which topics to cover first, and how to approach those. Later, I want to organize live events where we discuss, share experiences and explore different topics together (e.g., productivity, focus, remote work, etc). I envision something similar to what Daniel Vassallo does with the Small Bets Community, but focused on Knowledge Work, personal organization and productivity.
There's still a lot to be done, but I'm enthusiastic about the beginning of this adventure!
Black Friday Sale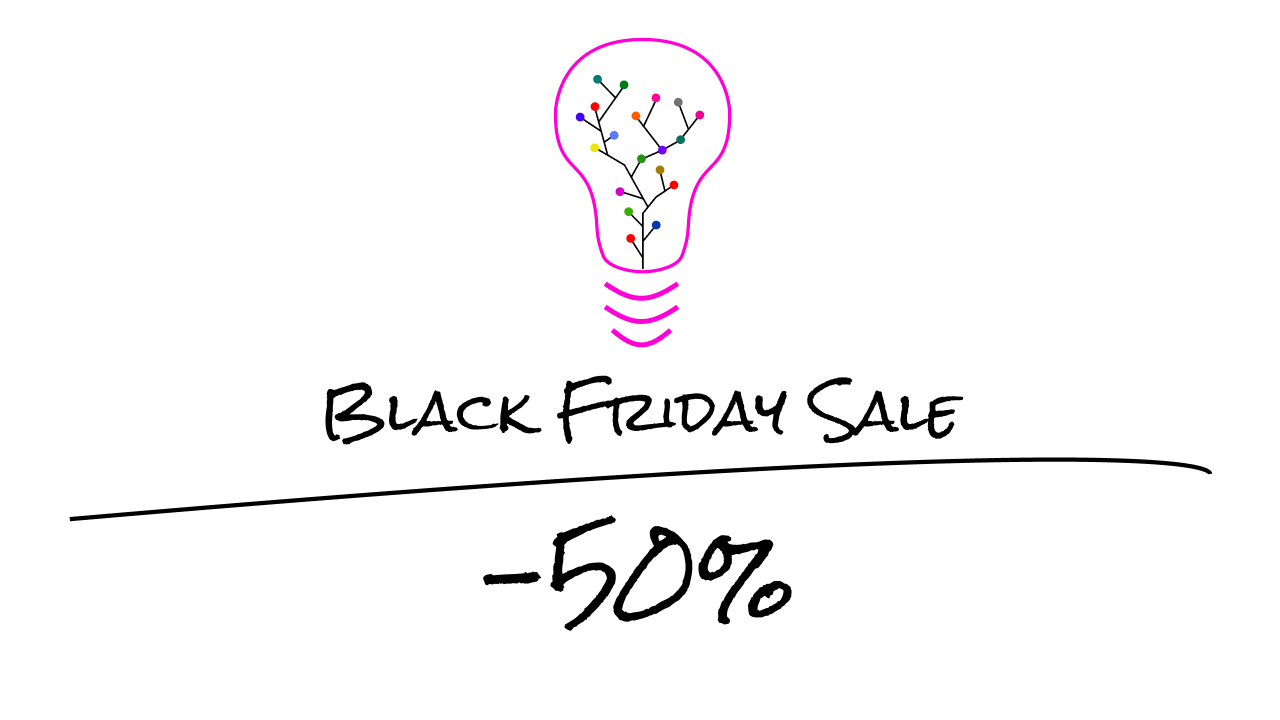 Like last year, I've decided to join the hype and launch a Black Friday Sale. I'm generally not a fan of buying stuff just for the sake of spending money, but I feel like my content has more value than most of the gadgets you'll find on Amazon at this time of year 🤣
You can use the following discount code during checkout to get -50% on all my products (including the Knowledge Worker Kit): BLACKFRIDAY2023
New articles
I've published a really short piece extracted from the Knowledge Worker Kit, covering why knowledge workers need a Personal Organization System: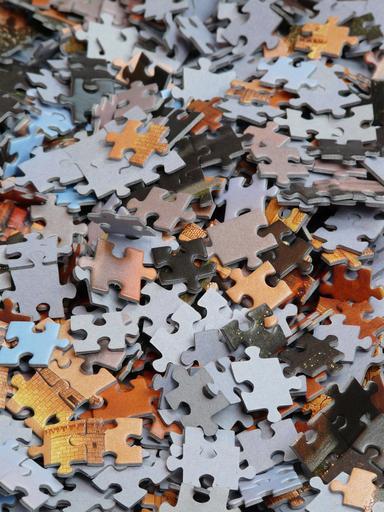 Quotes of the week
I no longer want to stay on top of things, I want to get to the bottom of things – Leonard Cohen
Bias towards creating value, not doing "work" – Sahil Lavingia
How to approach Personal Organization
I've been thinking a lot about Personal Organization this week, as it is the part of the Knowledge Worker Kit that I'm currently exploring with the community.
There are many dimensions to consider when exploring Personal Organization:
Habits, routines, systems, processes and methods: everything you can rely on to stay organized and productive
Personal Knowledge Management (PKM) and Journaling: organizing ideas, thoughts, knowledge, inspiration, research and notes, realizations, gratitude, etc
Projects Organization: organizing your projects and their related information and data
Planning and Prioritization: surfacing and keeping track of plans and priorities in order to know what to focus on
Task Management: organizing tasks, decomposing work into manageable units and decluttering your mind
Focus, Attention, Time Management and Action: organizing your time, and removing barriers to progress
Control: tracking progress and adjusting course if needed
Work: organizing your work and being amazing collaborators
Information and Data Management: organizing, structuring and managing tons of data and information
It's all of that, intertwined, and then some more. I feel very strongly that all Knowledge Workers should invest some time in designing their own Personal Organization system. It doesn't need to be (actually shouldn't be!) very complex, but it should exist, and it should include elements from all those dimensions:
Without habits, routines and systems, you can't be consistent and efficient
Without PKM and journaling, you don't manage your knowledge and forget tons of things all the time. You also forget to celebrate your wins
Without projects organization, you quickly get lost and fail to communicate important information to relevant stakeholders
Without planning and prioritization, you're like a beheaded chicken running around
Without proper task management, you just work on whatever you think about, which may be a good or bad thing...
Without ways to focus your attention, manage your time and act, you get distracted, and waste time. You don't make meaningful progress on a regular basis
Without control systems, you don't really know where you stand, and lack clarity and confidence about your progress
Without effective and "modern" work methods and techniques, you're like a dinosaur trying to use LLMs without understanding their purpose
Without Information and Data Management techniques and systems, you crawl under the weight of information overload, and you're bound to remain overwhelmed
So, did you already invest into a proper Personal Organization system, or are you still living in Jurassic Park?
Ready to get to the next level?
If so, then check out the Knowledge Worker Kit, the Obsidian Starter Kit, the Obsidian Starter Course, the PKM Library, a PKM coaching session with me, my collection of books about software development and the IT Concepts Wall 🔥.

If you want to discuss, then don't hesitate to join the Personal Knowledge Management community or the Software Crafters community.
About Sébastien
Hello everyone! I'm Sébastien Dubois (you can follow me on Twitter 🐦).
I'm an author, founder, and CTO. I write books and articles about software development & IT, personal knowledge management, personal organization, and productivity. I also craft lovely digital products 🚀

If you've enjoyed this article and want to read more like this, then become a member.