Welcome to the 65th edition
Another week, another newsletter! I hope that you all had a great one 🤩
Welcome to all the new readers ❤️
May is almost gone, so it's time for my monthly review. I hope you enjoyed it! I'm proud of myself this month. Not because I've been incredibly productive (I wasn't), but because I've kept my head above the water and managed to deal with the stress. For those who don't know, I'm in the middle of a separation, so it's quite difficult for me at the moment.
Entrepreneurship is part of my life, but no matter how much I want to continue working on my projects and make an impact, I have to take care of my well-being first. That's why I put some projects on hold (e.g., new SaaS,
focusd
, YouTube channel,
Dev Concepts
), slowed down some others, etc. If I burn out or fall into a depression, then I won't make much progress anyway. As a "hard worker", it's actually hard for me to accept doing less than what I could, but it's super important right now.
Alright, let's gooo!
My marketing efforts for the
Obsidian Starter Kit
have continued to pay dividends. I've sold 30 copies and made $470 in the last 30 days. Thanks to this, I've now reached $1K revenue with this product, even though I've removed tiered pricing and reduced the price per unit:

This month I've added many explanations to the user guide:
The PARA method
The LIFT principle
The Johnny Decimal system
The Zettelkasten method
Tagging
Templating
I've also improved the starter kit itself with new templates, additional examples, better daily notes, new plugins, etc.
Continuous improvement really makes the difference (i.e., iteration towards perfection). Not a magical launch event. I launched very early and kept launching over and over again.
I've also removed tiered pricing for the PKM Library as I felt I hit a sweet spot (i.e., the price the market wants).
Thanks to those sales, I've now passed the $3K revenue mark on Gumroad, which is a cool milestone I'm going to celebrate 🚀
I've hoped to grow my Medium revenue but failed to do so for now. The problem is my low publication rhythm. I'll try to fix that later. Still, I've managed to keep a stable $100 revenue each month. It's not life-changing, but it pays a bill or two!
My plans for June are simple: keep my anxiety in check and keep improving my existing products.
Things I've learned this month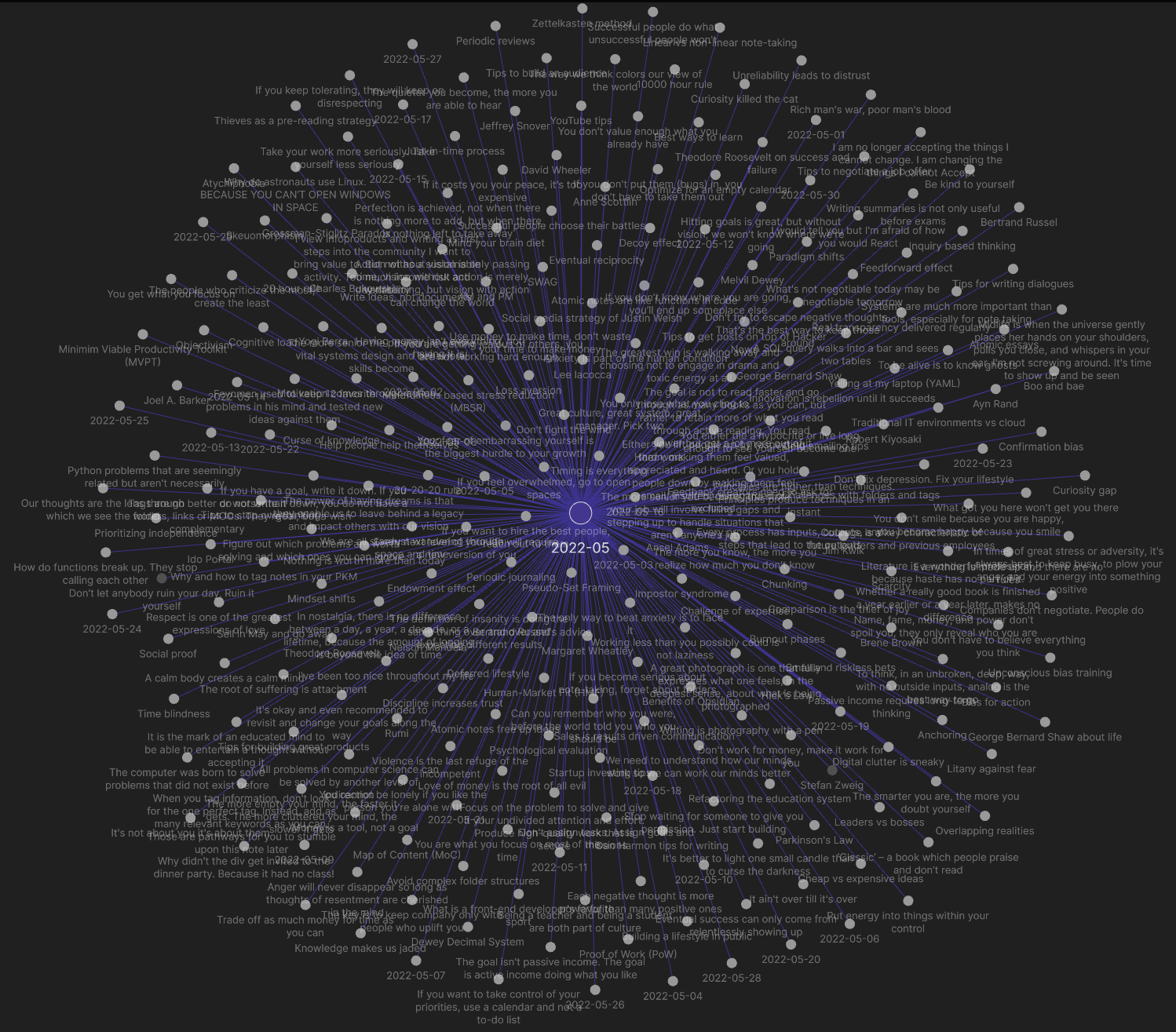 I'm surprised by the number of notes I've taken this month. I've explored various ideas and really enjoy capturing all the interesting concepts I stumble upon. I said this many times, but I wish I had started this 20 years ago!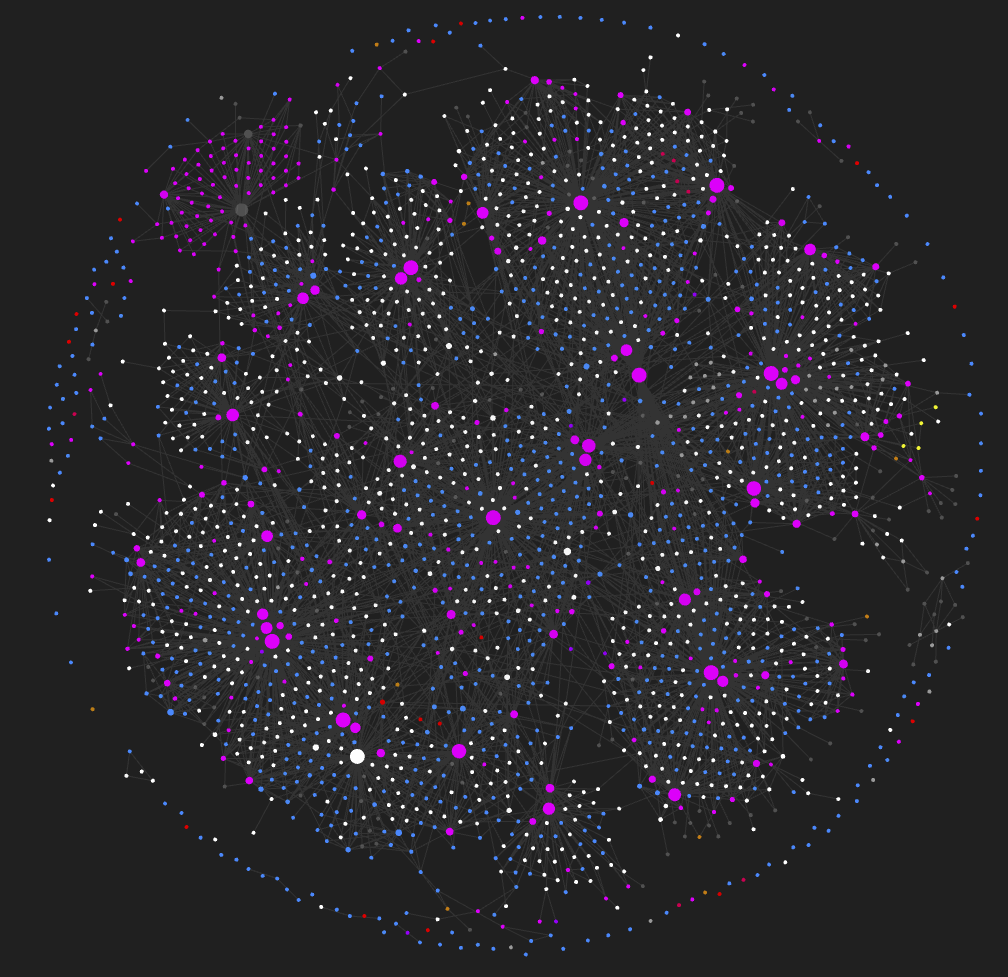 Here are some ideas I found interesting:
Principles are higher than techniques. Principles produce techniques in an instant
Being a teacher and being a student are both part of culture
Systems are much more important than tools, especially for note-taking
Tips to get posts on top of Hacker News
You get what you focus on
If you want to take control of your priorities, use a calendar and not a to-do list
How to refactor the education system
Tips to stop overthinking
Cheap vs expensive ideas
The computer was born to solve problems that did not exist before
Trade off as much money for time as you can
Best ways to learn
Tips to negotiate a job offer
Time blindness
Prioritizing independence
Real transparency delivered regularly
Each negative thought is more powerful than many positive ones
Eventual reciprocity
You don't have to believe everything you think
Objectivism
Discipline increases trust
Mindset shifts
Human-Market Fit (HMF)
Tips to build an audience
Writing is photography with a pen
Oh and so much more.
Would you be interested in having access to some of my notes? If so, please let me know (just reply to the mail).
No new articles this week
The fascinating story of Bell Labs and AT&T
We need to understand how our minds work so we can work our minds better — Jim Kwik
You only lose what you cling to — Buddha
Nothing is worth more than today — Johann Wolfgang von Goethe
Thinking and learning links of the week
"He created the scientific method for comics." Comedians Stephen Colbert, Jon Stewart, Hasan Minhaj, Sam Jay, and many more share how the legendary comic inf…
Explore how to use linked notes in practical and powerful ways.
Your description for this link…
A monthly roundup of all PKM news - we want to make it easier for people to learn and apply knowledge more effectively.
Here are 3 wildly helpful tools for thinking deep, and producing fast. For over 25 years,
Your description for this link…
Remix has so many awesome features that you'll be learning from this course! You will be building a full-featured blog with a database, authentication, CRUD operations, user roles, and more!
While work through this course make sure to not only pay attention to what you're learning, but to the things that you're not having to worry about such as state management, race conditions, and repeat submissions. Remix has you covered!
The browser wars are over, and innovation on Google Chrome and Apple's Safari has largely stalled. Josh Miller's Browser Co. is rethinking the fundamentals of how we use the web.
Today, we are excited to announce Microsoft Dev Box, a new cloud service that provides developers with secure, ready-to-code developer workstations for hybrid teams of any size. You can sign up for the waiting list to evaluate the private preview at
http://aka.ms/devbox-signup
.
An advanced online playground for Tailwind CSS that lets you use all of Tailwind's build-time features directly in the browser.
About Sébastien
Hello everyone! I'm Sébastien Dubois. I'm an author, founder, and CTO. I write books and articles about software development & IT, personal knowledge management, personal organization, and productivity. I also craft lovely digital products 🚀

If you've enjoyed this article and want to read more like this, then become a subscriber, check out my Obsidian Starter Kit, the PKM Library and my collection of books about software development 🔥.

You can follow me on Twitter 🐦

If you want to discuss, then don't hesitate to join the Personal Knowledge Management community or the Software Crafters community.