newsletter
DeveloPassion's Newsletter - Back to it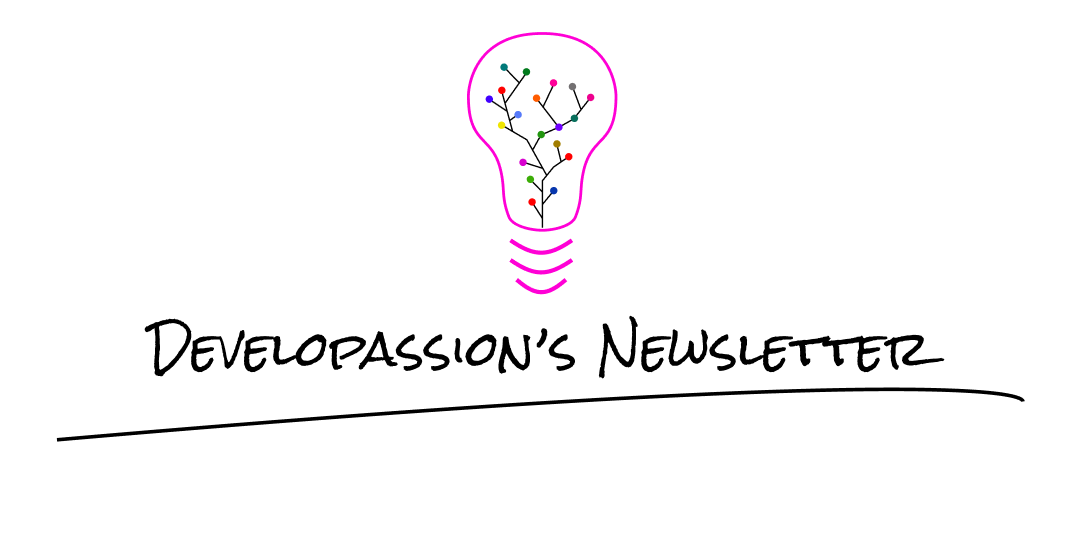 Welcome to the 81st edition
Another week, another newsletter! I hope that you all had a great one 🤩
I'm now full of energy and ready to resume my journey together with you all!
So it's official, the lab has reopened!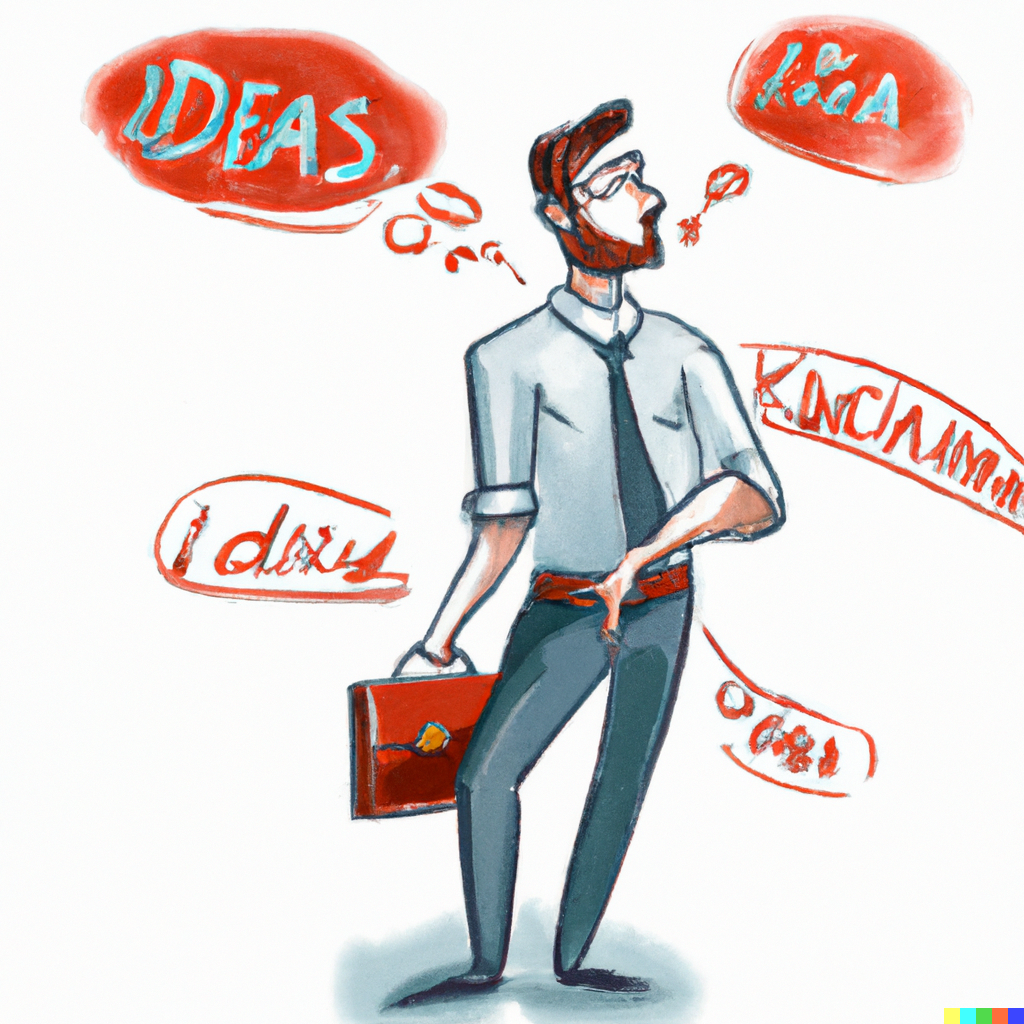 The lab is a bit dusty, but nothing dramatic. I just need to pick up things where I left them.
As planned, I'm now getting ready to start my YouTube journey. This is going to be fun. This week I'll configure my new camera with the PC and make some tests. If all goes well, I'll try to record a first video for the Obsidian Starter Kit.
I've ordered a new computer because mine keeps crashing. Hopefully, I should be able to assemble it by next week. If you're curious, I'll share the specs. The last time I changed was back in 2013, so this will be quite the upgrade 😂
The rolling average of my products is still around $750, even though the lab was closed for the whole month. This is quite cool. I wouldn't call it passive revenue, but the momentum is clearly there!
It's not only a numbers game, but I've noticed that momentum makes a huge difference.
I'm also psyched to see that my Google search stats keep going up. I went from 55K impressions and 1640 clicks back in June to 88K impressions and 2440 clicks this month. If the numbers keep going up, this should be fun. And what better way to help that trend than to resume publishing articles?!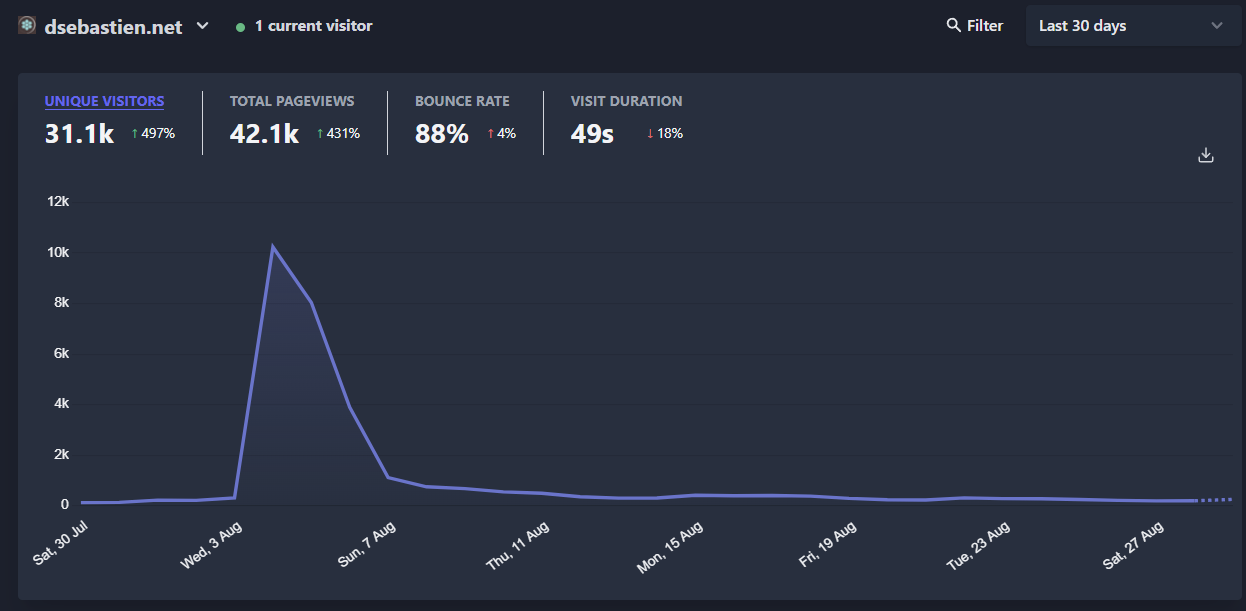 This month, I'm also going to resume working on the
Obsidian Starter Kit
and update the
PKM Library
. I've made > 300 sales of those two products combined, so it's clearly been a valuable time investment. And I have a lot more to add to those ❤️
My new weekly planning is now ready, and I just need to get used to it. This should help me focus on what matters and make solid progress this month. I'll adjust as I go, as it isn't a precise plan, but rather a reminder of what I want to spend time on (in an ideal world).
One big decision ahead is whether to focus on
focusd
first or on another initiative. That's a tough call, but I'm going to take some time to ponder that question this week. Priorities, priorities ;-)
No new articles this week.
"The best way to predict the future is to invent it" — Alan Kay (1989)
"I am no longer accepting the things I cannot change. I am changing the things I cannot accept" — Angela Yvonne Davis
In this book, Adam Grant examines the critical art of rethinking: learning to question your opinions and open other people's minds, which can position you for excellence at work and wisdom in life.
What We Should Know About the People We Don't Know
It feels mind-blowing to me that something as fundamental as water is still not fully understood by now. It makes me wonder about all the other things that humanity has yet to discover!
Nearly 5,000 people are sentenced to die in Louisiana prisons without any possibility of parole. This is the largest collection of first-person testimonials ever gathered from people serving this sentence.
Thinking and learning links of the week
My system for reading books, writing literature notes and increasing retention
Personal Knowledge Management (PKM), Tools for Thought (TfT), and Second Brain (BASB) content sources.
If you're looking for an affordable and powerful text assistant helper, look no further than Obsidian + Text Generator Plugin. And it's a great tool for writers, bloggers, and students that helps you…
ETYMOLOGY Meaning: "facts of the origin and development of a word," from Old French etimologie, ethimologie (14c., Modern… See definitions of etymology.
TypeScript 4.8 is already out there!!
Wiser! is a free weekly newsletter that makes sense of today's tech economy to better prepare for tomorrow's digital world. Every Friday, subscribers get 10 minutes of trends, strategies, and breakdowns of the top stories that shape our digital lives.
Sign up for free here.
As reported by The Reg, the strange tale comes from a Microsoft devblog by Raymond Chen. He writes that a colleague shared a story from Windows XP…
Dapr is a portable, event-driven, runtime for building distributed applications across cloud and edge. - GitHub - dapr/dapr: Dapr is a portable, event-driven, runtime for building distributed applications across cloud and edge.
Build faster websites with Astro's next-gen island architecture 🏝✨ - GitHub - withastro/astro: Build faster websites with Astro's next-gen island architecture 🏝✨
The Programming Language Database. Build the next great programming language.
Indie Hacking and bootstrapping
I'm a full-time creator. With remote work becoming more common in tech, I get more messages from people asking: how can they do what I do?
Enter a topic and find top Safe for Work Subreddits.
Top 50 subreddits to share your info product in design, web development, SEO, design, copywriting, no code, and programming language.
As you all loved Advanced Figma Tips & Tricks Part 1, here is part 2! As usual, Figma did not fail to impress and come out with some fantastic new features and hidden gems hiding in plain sight (and…
About Sébastien
Hello everyone! I'm Sébastien Dubois. I'm an author, founder, and CTO. I write books and articles about software development & IT, personal knowledge management, personal organization, and productivity. I also craft lovely digital products 🚀

If you've enjoyed this article and want to read more like this, then become a subscriber, check out my Obsidian Starter Kit, the PKM Library and my collection of books about software development 🔥.

You can follow me on Twitter 🐦

If you want to discuss, then don't hesitate to join the Personal Knowledge Management community or the Software Crafters community.