newsletter
DeveloPassion's Newsletter - Bending, not breaking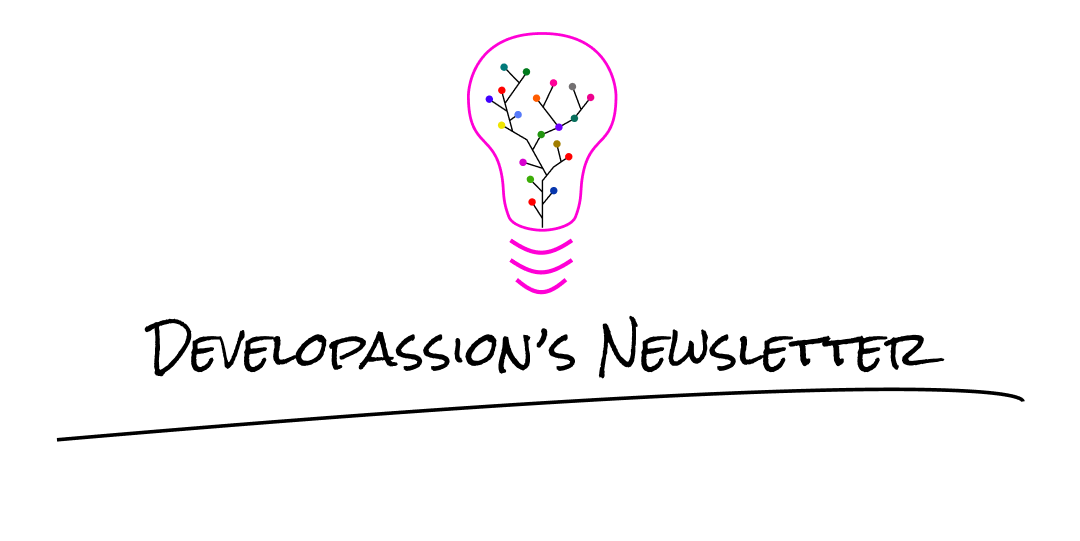 Welcome to the 70th edition
Another week, another newsletter! I hope that you all had a great one 🤩
Welcome to all the new readers ❤️
Life is not always a long and calm river. From time to time we go through storms. Those can last a while and hurt a lot. When that happens, it's important to remember that it's just a bad period, not a bad life. Life changes all the time. Bend, but don't break!
This week, I've made good progress on my
Obsidian plugin
. It can now find notes containing specific metadata and publish those to Ghost all in one go. The following steps are to handle updates and links.
Things I've learned this week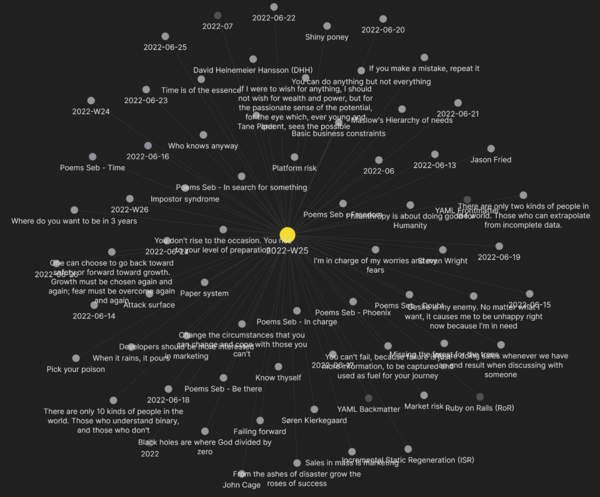 Are there any points in there you want me to publish articles about?
No new articles this week.
"From the ashes of disaster grow the roses of success"
"One can choose to go back toward safety or forward toward growth. Growth must be chosen again and again; fear must be overcome again and again" — Abraham Maslow
The Art of Memory Wiki is a free, online encyclopedia of memory techniques, mental calculation, and related brain training information. For…
generate TypeScript interfaces from json
Thinking and learning links of the week
I'm building a note-taking app to help you study, learn, think, write and publish-with maximum efficiency and consistency. Check it out at:
https://join.flowt
…
Infinite canvas drawing/whiteboarding app for Windows, Linux and macOS. Made with Godot. - GitHub - mbrlabs/Lorien: Infinite canvas drawing/whiteboarding app for Windows, Linux and macOS. Made with Godot.
Free keyboard macro program. Supports hotkeys for keyboard, mouse, and joystick. Using AutoHotkey you can automate tons of actions on your computer.
The open source Git project just released Git 2.37. Take a look at some of our highlights from the latest release.
A really interesting UI toolkit I've discovered this week thanks to Markus
Over the last 25 years, the web has grown from a simple idea to the most important technological breakthrough of our time.
Find and compare millions of open-source packages with user reviews, categories, and powerful insights into packages' popularity, maintenance, etc
Indie Hacking and bootstrapping
We've reached a significant milestone of $1 million in annual recurring revenue (ARR) with Plausible Analytics. This post is a recap of how we got to this point.
What I learned building 8 income streams in 6 months (2021). Hope this video is helpful to you!📺 Watch next:10 side income ideas for UI/UX designers: https:…
When you start out as an indie maker it feels like you're shouting into the void. You launch projects to 0 followers and not-so-surprisingly no one ever…
Your description for this link…
About Sébastien
Hello everyone! I'm Sébastien Dubois. I'm an author, founder, and CTO. I write books and articles about software development & IT, personal knowledge management, personal organization, and productivity. I also craft lovely digital products 🚀

If you've enjoyed this article and want to read more like this, then become a subscriber, check out my Obsidian Starter Kit, the PKM Library and my collection of books about software development 🔥.

You can follow me on Twitter 🐦

If you want to discuss, then don't hesitate to join the Personal Knowledge Management community or the Software Crafters community.