newsletter
DeveloPassion's Newsletter - Community building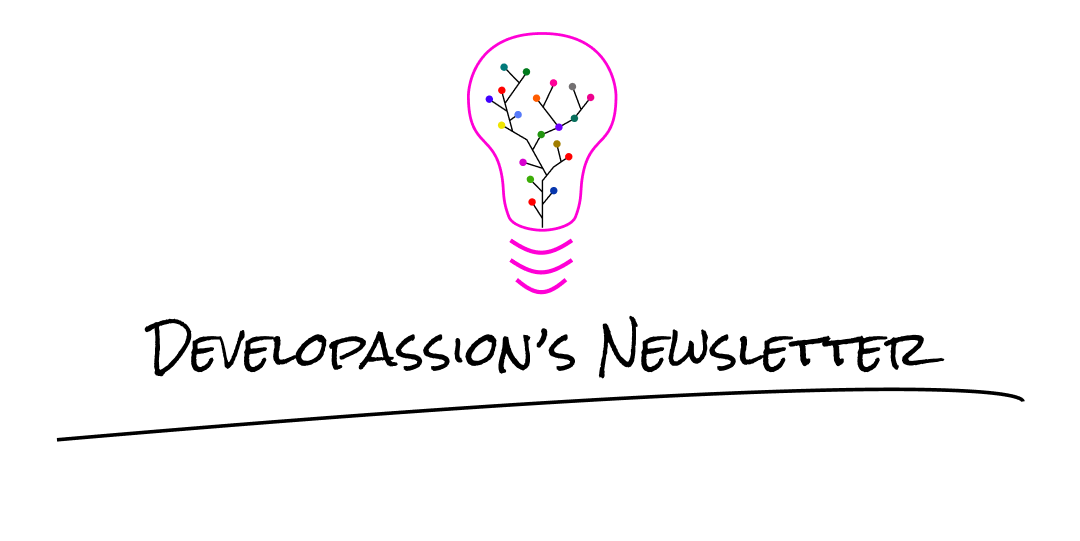 Welcome to the 27th edition
Another week, another newsletter! I hope that you all had a great one.
This week I've spent a surprising amount of time changing diapers… and thinking about life (nope, those are not mutually exclusive!).
Community building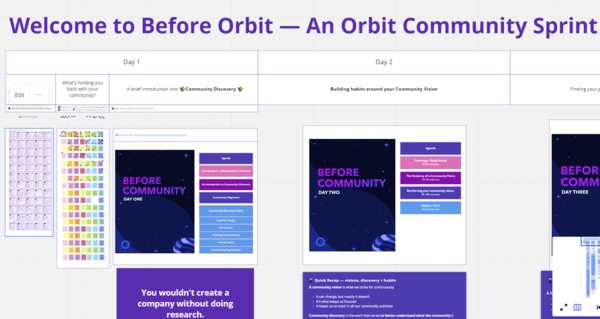 Creating online communities was not a skill that I planned on acquiring, but the more I think about it, the more I'm realizing that it's a valuable skill to learn, so I'm diving right in!
If some of you are interested, then I'll share my notes. I hope to leverage the things I've learned in order to better shape the two communities I've created recently:
If you're curious about community building, then check out the upcoming events that Orbit is organizing:
After hesitating a bit, I've finally decided to start learning more about
Svelte
. I'm just getting started, but what I've discovered so far looks really promising. I like the simplicity and the
interactive tutorials
.
As some of you know, I'm a huge fan of
Nrwl NX
, so the first thing I did was look for a Svelte plugin. Fortunately,
Dominik Pieper
has got me covered. He has created
@nxext/svelte
, which is a breeze to
install and configure
. Thanks to it, I was quickly able to add a Svelte application to my Nx workspace. Neat!
Next, I wanted to add
Tailwind
to the mix, because there's no going back for me; Tailwind is a must now. I found a
documentation page
by Dominik which showed me one possible way, but I didn't want to hide away my PostCSS config, so I looked for other options. I ended up creating
a template
:
I'll write an article to explain the few steps required to get started.
My next step is to continue to explore the documentation and create a Chrome extension to do something concrete while learning.
If there's interest, I could maybe try and stream my explorations on Youtube. You'd get to see the gazillions of silly things I try while learning new things ;-)
This week I've published a lengthy article (~20min read) about periodic journaling & daily note-taking:
It may sound silly, but journaling & periodic reviews are really transformative. Both play an important role in my productivity system. Do you also keep a journal? If not, why? What's keeping you from keeping track of what happens in your life?
On using Design Thinking techniques to design a better life for yourself
Getting in the flow may feel like that elusive, hard-to-reach state, but it doesn't have to be! Want to feel deeply focused and do great, productive work?
Did you know that you can enable a side panel in Chrome with Bookmarks & articles to read later?
This week I want to share a book that I'm curious about. As a workaholic, I certainly need to dive into this one re-learn the art of doing nothing without feeling guilty ;-)
On the benefits of doing nothing. From time to time, obviously.
Life is about "Wanting what you get", not "Getting what you want"
If it's not actionable, it's not a problem, it's a circumstance
The mind has no firewall
Links of the week, ideas and tips
Here are a few links that I found interesting this week:
Relocate resource-intensive third-party scripts off of the main thread and into a web worker. A super interesting technique to improve your Web vitals!
Your description for this link…
Given the quality of LogRocket's blog, I'm convinced that the podcast is worth a listen!
How to use TypeScript to type React components: validate props, mark props as optional.
About Sébastien
Hello everyone! I'm Sébastien Dubois. I'm an author, founder, and CTO. I write books and articles about software development & IT, personal knowledge management, personal organization, and productivity. I also craft lovely digital products 🚀

If you've enjoyed this article and want to read more like this, then become a subscriber, check out my Obsidian Starter Kit, the PKM Library and my collection of books about software development 🔥.

You can follow me on Twitter 🐦

If you want to discuss, then don't hesitate to join the Personal Knowledge Management community or the Software Crafters community.