newsletter
DeveloPassion's Newsletter - Data hoarder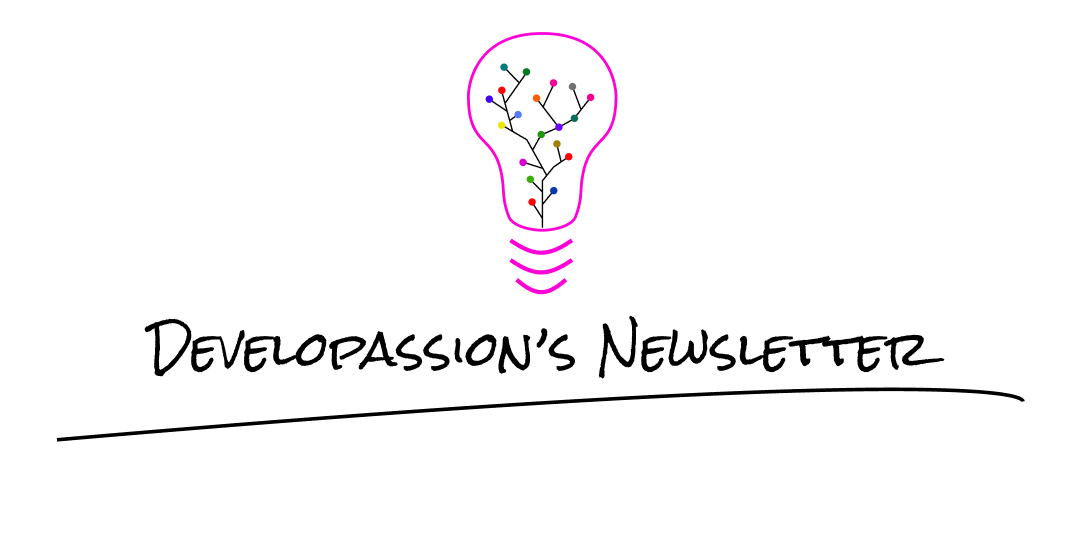 If this email was forwarded to you, then don't forget
to subscribe
. And if you like it, then share it with your friends!
Welcome to the 55th edition
Another week, another newsletter! I hope that you all had a great one 🤩
As you know I'm going through difficult times… Writing helps me a lot to clarify what I want, what I think, and what I feel. I've always used writing to help me go through crises, and it has always been invaluable.
I'm currently using most of my energy to take care of myself, find a new place to live, revisit my personal budget and discuss practical details.
For this reason, this edition will be much shorter than usual. I'll focus on sharing cool stuff I've stumbled upon this week.
This week, I've decided to lower the price of the
PKM Library
. As I've said earlier, I wanted to raise the price until sales dropped. And they did, so now I know the ideal price for this product.
Since I've lowered the price, sales have started flowing again, which is quite cool.
I think that this is a great approach to selling info products: use tiered pricing and raise the price until sales drop. Then lower it a bit.
This is an exploratory approach and seems to work a treat.
The PKM Library is one of my most successful small bets so far. Now I've got to amplify what works.
My other success of the week is that I now have > 1K followers on Medium. This is great because it means that whenever I publish something new, I can get it in front of many eyeballs, increasing my chances of success 🎉
Things I've learned this week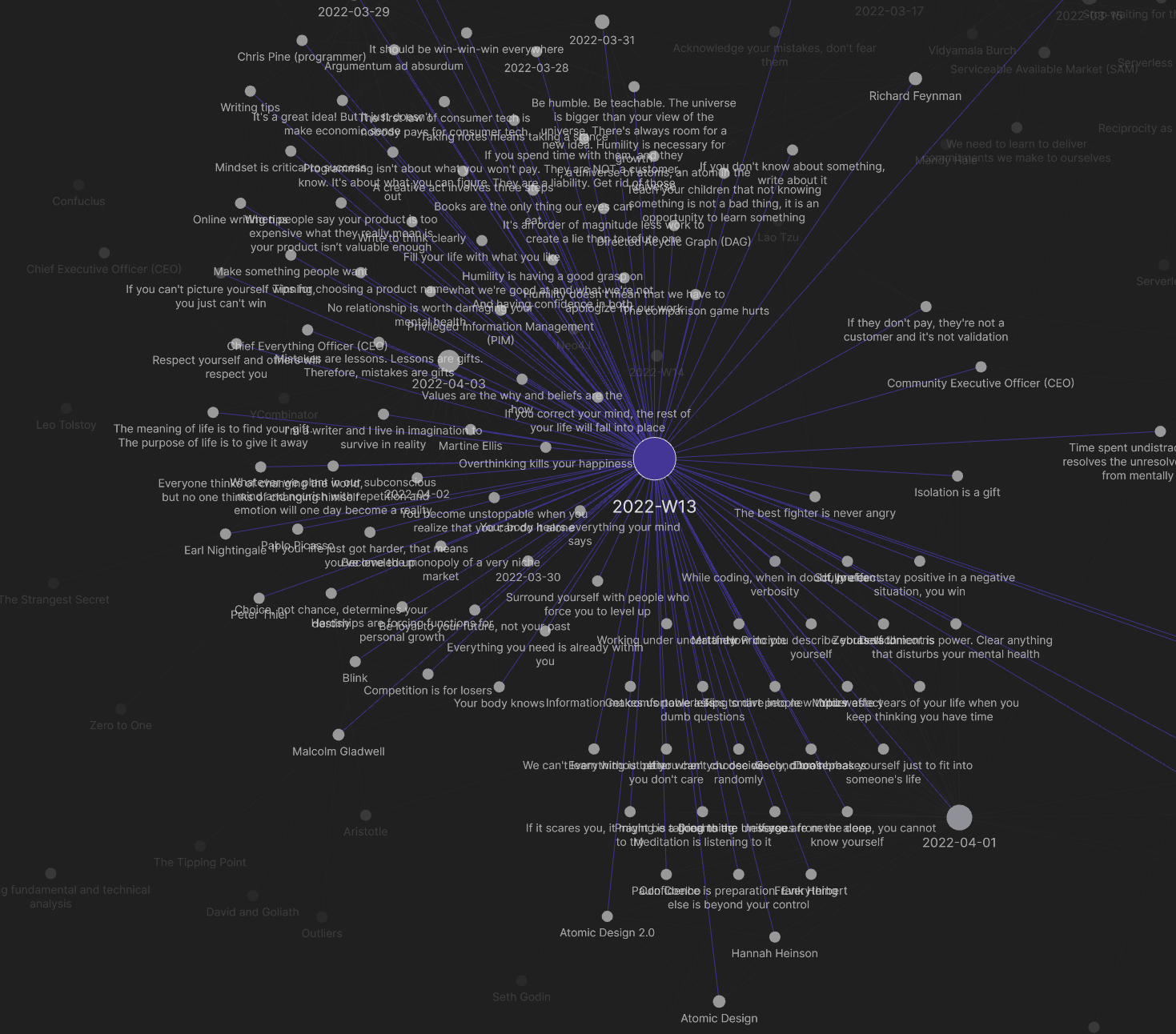 In this post, I describe my entire Personal Knowledge Management (PKM) system and its evolution over 25+ years
"If you stay positive in a negative situation, you win"
How do we strengthen ourselves mentally for the truly tough times? And what should we do when we face these challenges?
A wonderful bridge between design and implementation.
Martine has contributed a new article to the PKM journal. Check it out to discover key tools that can help you supercharge your learning experience.
Obsidian Callouts is a way to highlight parts of your notes to make them more readable. Here's everything you need to know about Callouts and whether it repl…
t pull from the Design System library file the reusable atoms, molecules, cells, organisms, and species. While on the development side, this
Level up your Java code and explore what Spring can do for you.
View and edit @supports at rules, rename and customize recording's selector, and more.
With Postgres Container Apps you can, from directly inside Postgres with a simple function call, spin up a container that is running right alongside your Postgres database!
About Sébastien
Hello everyone! I'm Sébastien Dubois. I'm an author, founder, and CTO. I write books and articles about software development & IT, personal knowledge management, personal organization, and productivity. I also craft lovely digital products 🚀

If you've enjoyed this article and want to read more like this, then become a subscriber, check out my Obsidian Starter Kit, the PKM Library and my collection of books about software development 🔥.

You can follow me on Twitter 🐦

If you want to discuss, then don't hesitate to join the Personal Knowledge Management community or the Software Crafters community.