newsletter
DeveloPassion's Newsletter - Eventual reciprocity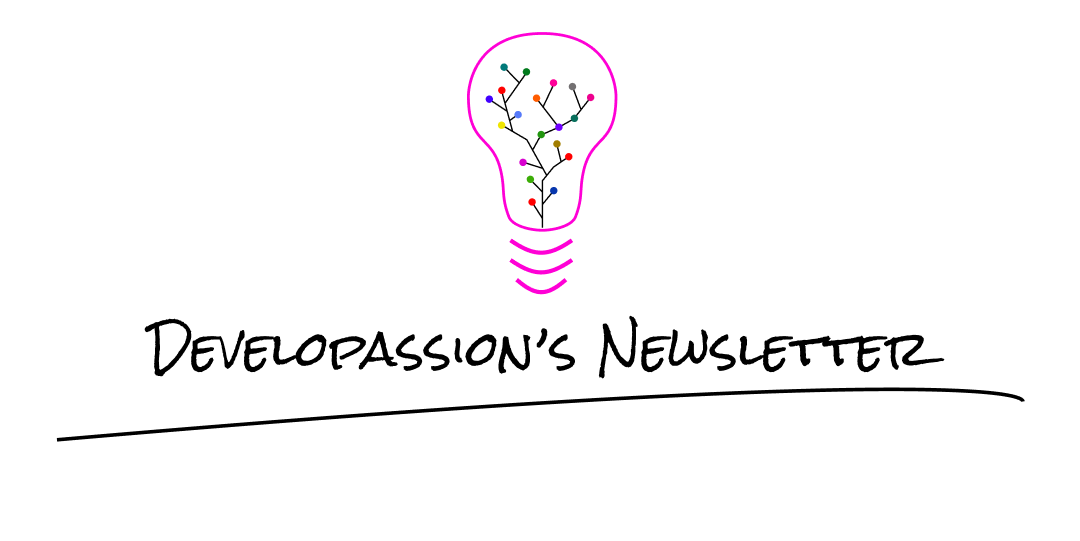 Welcome to the 63rd edition
Another week, another newsletter! I hope that you all had a great one 🤩
Welcome to all the new readers ❤️
This week I've been feeling quite
lonely
. It's a weird feeling to be back in this frame of mind. It's like a jump back in time for me. Back to my early twenties, when it was all I could think about. Luckily, I'm stronger than I was back then. I see life very differently. And while there's certainly anxiety involved, I don't want to let my fears dictate my (in)actions anymore. I will face those fears head-on.
The great news this week is that I'm in the process of negotiating a new contract as a freelancer. I apparently impressed them with my technical knowledge. It felt great to hear, even though my impostor syndrome tells me it's all bullshit 😂. But anyway; yay me for passing the interviews 🎉
It's an awesome opportunity for me to secure my current lifestyle for a bit longer. It's a fully remote position, part-time (10-15 hours a week), and super flexible. Ideal for me.
The lab has been really quiet recently: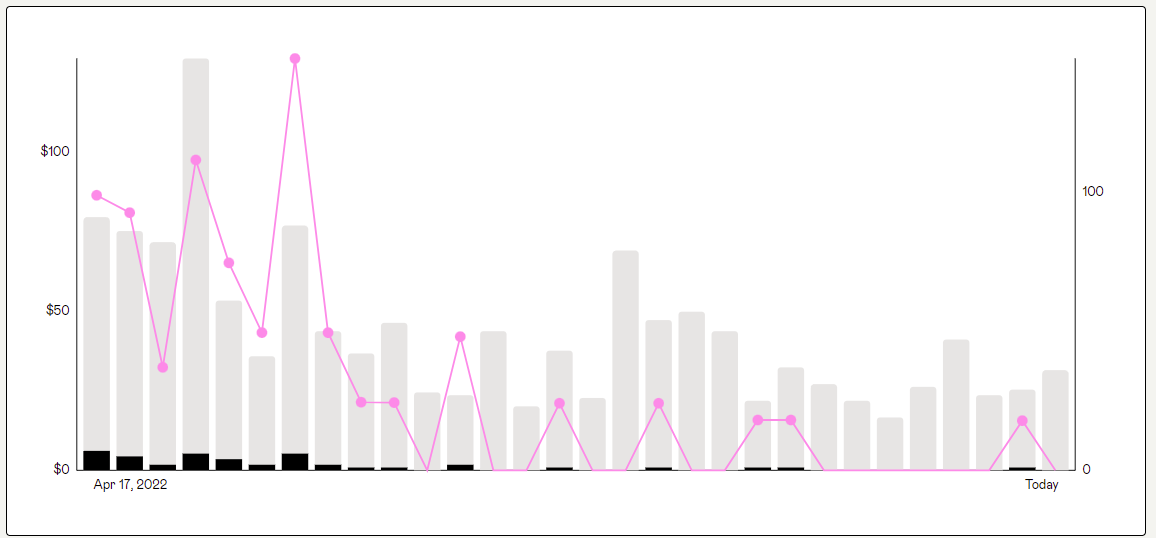 When I look at this graph, thoughts that immediately emerge automatically often include "failure". But I'm in it for
the long game
.
While the short-term stats look quite disappointing, I don't worry too much. Instead, I focus on adding value. Day after day, week after week.
Speaking of which, this week I've added a few more articles to my
Obsidian Starter Kit
. As it grows, I realize that I'm working on something larger than a simple user guide. What I'm busy detailing is actually closer to a methodology. And it makes sense. I keep refining my process, and now I have a great excuse to clearly document it.
For now the Obsidian Starter Kit remains my main focus. I don't have enough energy to do much more and prefer to avoid launching new experiments right now.
I'm confident that I'm accumulating "pieces" that will ultimately
compound
. Just like my articles. Every single one I write feels "ignored" at first. Then, slowly, views accumulate and people start sharing the link around. As this happens, the impact is amplified by the internal links. More people get to discover my articles, my newsletter, my posts, and my products. It's the wonderful effect of the
flywheels
.
The negative feelings that arise as a result of the short-term lack of success are linked to the fact that we tend to hope for immediate success. We hope for immediate growth, immediate sales, immediate fame, and fortune. These illusions make us feel bad needlessly. They also push us to act rashly and make bad decisions.
I think it's way more interesting to focus on long-term trends than on short-term variations.
For me, playing the long game is all about
people
and
communities
. I want to help "
my people"
be successful. And that means
you
. I want you all to succeed. I want to share whatever I know, whatever I learn, and whatever you need to move forward with your goals. In practice, that means giving away my time and energy for you. That means answering your questions on Slack, through Twitter DMs, via e-mails, etc. That means writing more articles to explain interesting concepts that can be useful to you. It also means creating new products that help you be more productive, more knowledgeable, better organized, etc. It means sharing as much as I can.
In summary, it means doing whatever is in my power to help you. And that starts with understanding. Because I can't possibly help if I don't know what you need most, or what's the best thing I can do to bring value to you.
Playing the long game is also aiming for eventual reciprocity (thanks to Arvid Kahl for
coining this term
). This idea that
someday
, somehow, you'll think about me in return. You'll share a link with your friends. You'll buy a product from me. You'll read the books I wrote. In short, you'll be there for me, too.
Playing the long game feels much more interesting and valuable to me. I prefer to build long-lasting relationships that bring a lot of mutual value over time than making a quick buck by selling to a stranger that will never even care about who I am.
Things I've learned this week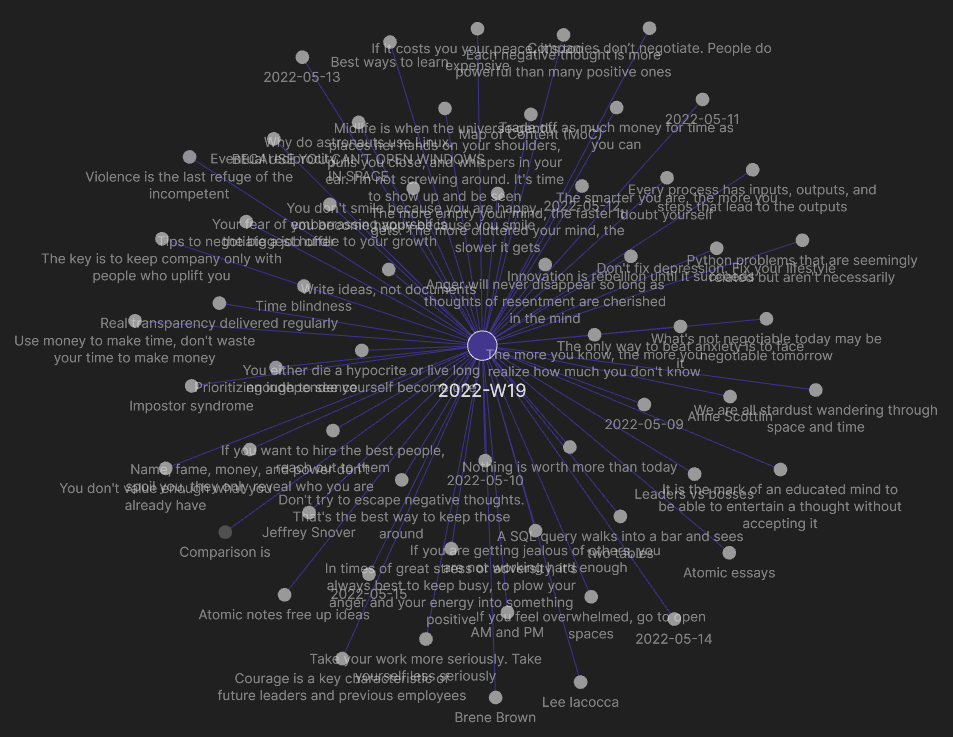 This week an idea that I found fascinating is that "Innovation is rebellion until it succeeds". It's an insight shared by
Jeffrey Snover
, a Microsoft fellow that created PowerShell.
In a recent tweet
, he explained how he got demoted over his project at Microsoft. And today, PowerShell is one of the cornerstones of Windows and Microsoft tools.
Understand what Maps of Content (MoCs) are in the PKM ecosystem. Discover why they are useful and how they can help strengthen your knowledge graph
A dramatically new understanding of human history, challenging our most fundamental assumptions about social evolution
Nothing is worth more than today — Johann Wolfgang von Goethe
Experience is not about knowing it all. It's about being able to find your way around many types of problems/patterns. From the most basic to the most advanced. It's about knowing what you don't know and how to find and learn what you need when you need it.
A 3D animated roller coaster in Excel… You can download this model and much more for free at
http://www.excelunusual.com.nra
, foot locker, champs, eastbay,…
Thinking and learning links of the week
Your description for this link…
Your description for this link…
Your description for this link…
If you find my videos helpful, please say thanks by buying me a coffee:
https://ko-fi.com/zsoltIf
you want to connect, you can reach me (@zsviczian) in the …
In this video we look at how to create visual flow-charts and mind-maps using the Excalidraw plugin. These are user friendly and quick to implement within yo…
We're showcasing how we're building products to help.
Google I/O 2009 - The Myth of the Genius ProgrammerBrian Fitzpatrick, Ben Collins-SussmanA pervasive elitism hovers in the background of collaborative softwa…
Your description for this link…
About Sébastien
Hello everyone! I'm Sébastien Dubois. I'm an author, founder, and CTO. I write books and articles about software development & IT, personal knowledge management, personal organization, and productivity. I also craft lovely digital products 🚀

If you've enjoyed this article and want to read more like this, then become a subscriber, check out my Obsidian Starter Kit, the PKM Library and my collection of books about software development 🔥.

You can follow me on Twitter 🐦

If you want to discuss, then don't hesitate to join the Personal Knowledge Management community or the Software Crafters community.