newsletter
DeveloPassion's Newsletter - Financial captivity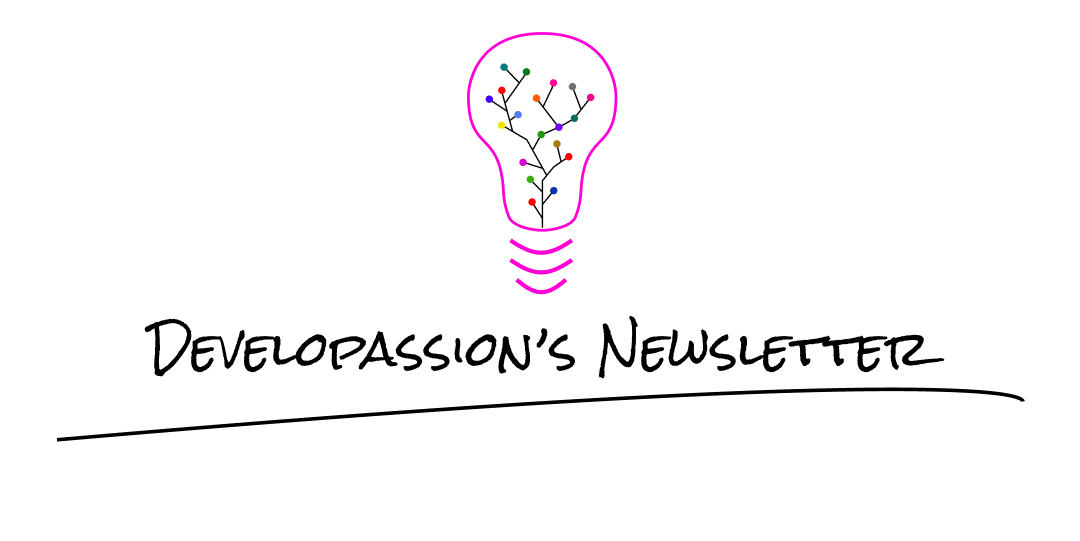 Welcome to the 62nd edition
Another week, another newsletter! I hope that you all had a great one 🤩
Welcome to all the new readers ❤️
I probably sound like a broken record by now, but this week has been really tough. Going through a separation is
exhausting
. I've spent a ton of time introspecting and thinking about the future. I've also explored my options regarding housing and hope that this will all soon be behind me… I long for normality and stability.
I've had a really hard time working, as I have all those thoughts that overwhelm me. My baby has been sick for more than a week, and now it's my turn.
Given the changes in my life, I'm going to feel more financial pressure than ever before. The thing is that I won't be able to pay rent with my half-time job alone, so I need additional income. I'm lucky though because I still have options. One is to go start working 4/5 of the time instead of ½ as an employee. Another is to secure one more contract as a freelancer to ensure I can create a large-enough buffer for me to keep working on side projects.
I'll do everything I can to remain able to continue creating products. Going back to work as a full-time employee would leave a sour taste in my mouth. But I realize how privileged I am…
For now, it's okay because I have an ongoing consulting contract, but there's no guarantee that it will last for long. So I guess this means I'm entering a critical period of my solopreneur journey. 🙏
Next to the landslide of emotions, stress, and anxiety, my separation also creates another problem. There's of course never a "right time", but having to recover money from the stock market when everything is going down feels quite bad…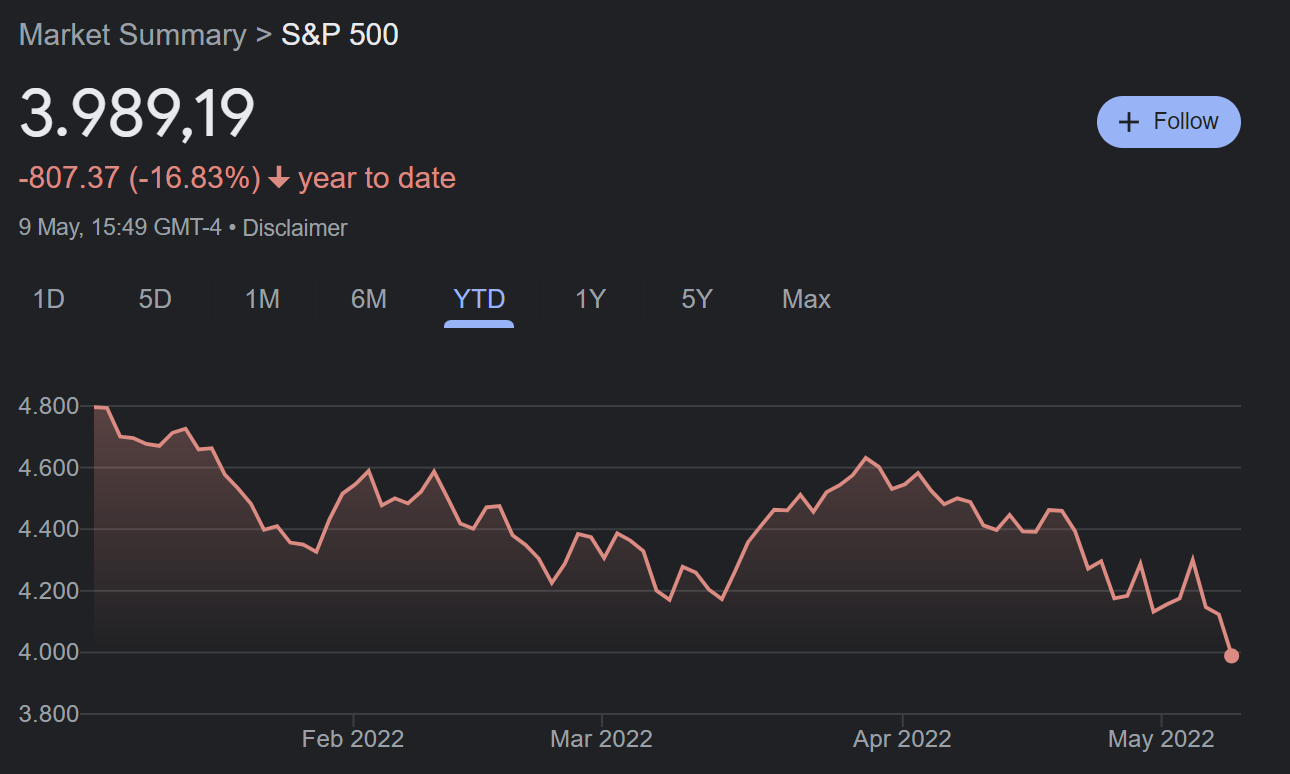 Obviously not the greatest moment to need that money.
For the past 3 years, I've been working hard towards financial freedom. But now I'm in financial captivity more than ever!
This week has been quite frustrating. Sales have dropped quite sharply: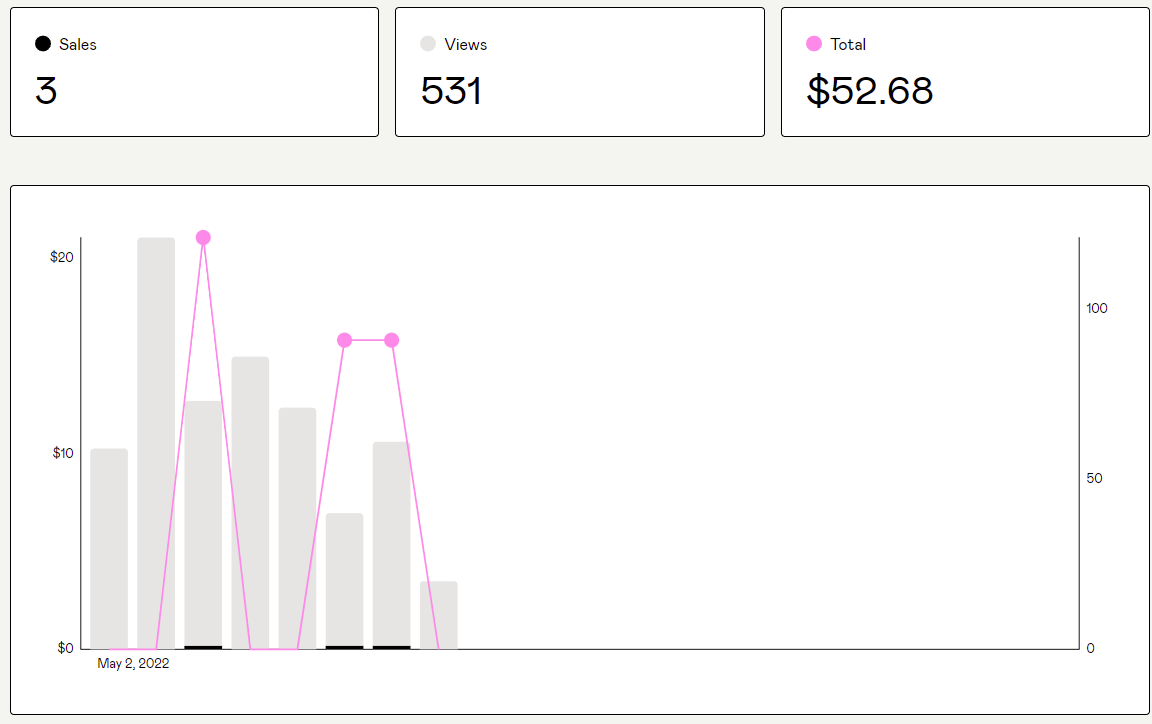 It's a bit disappointing as I thought I was starting to see some momentum. My wild guess is that the combination of my lack of marketing for my products and the economic context have contributed a lot to this situation.
As a result, I've decided to remove the tiered pricing on the
PKM Library
and on the
Obsidian Starter Kit
. My rationale is that both products have reached their "best price" for now. I'll adjust later once I have added more value.
I've continued working on the Obsidian Starter kit, but didn't deliver much this week; my mind was clearly elsewhere.
Things I've learned this week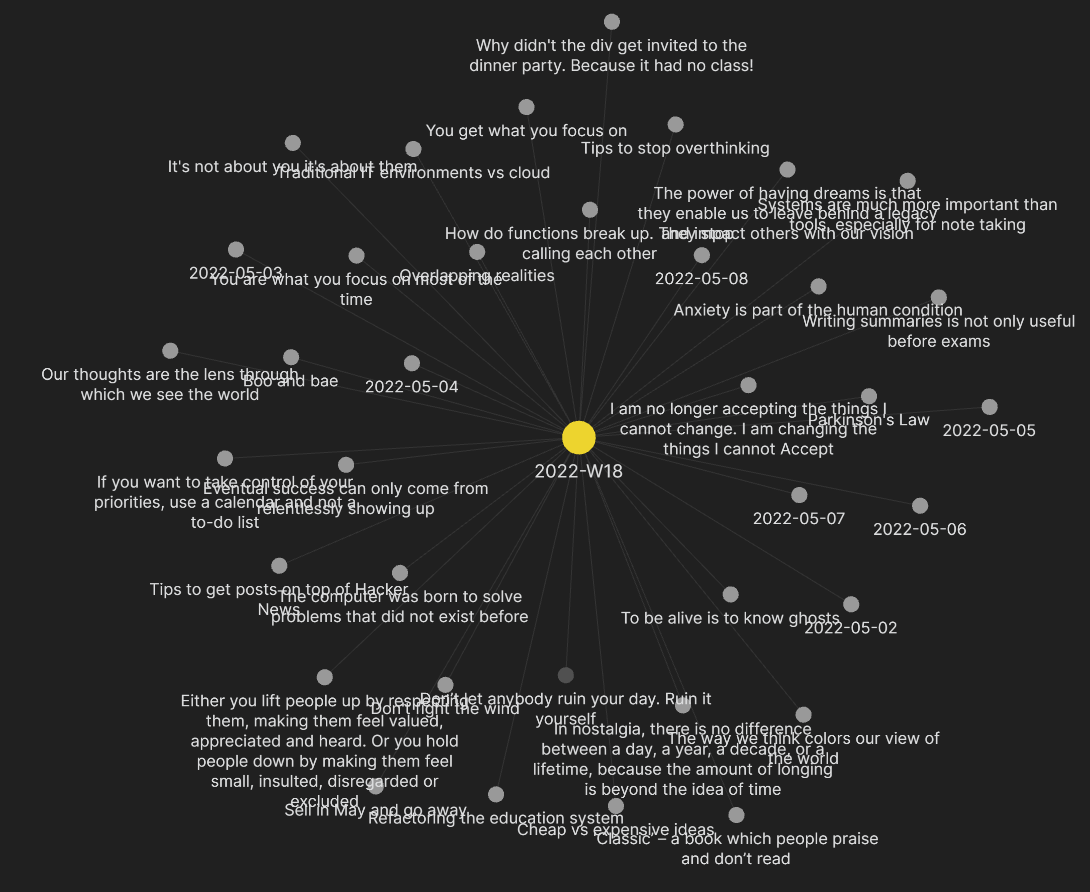 This week, an idea that I found fascinating is that
we become what we focus on
. And it's so true. We can achieve anything we want in life, but we can't do it all. So we need to choose a few things, and focus on those long enough to achieve significant results.
Another one is the fact that
we should focus on cheap ideas instead of expensive ones
. Once again: small and riskless bets instead of winner takes all bets with huge potential upsides and downsides.
Learning requires focus. But, unlearning and relearning requires much more - it requires choosing courage over comfort. In Think Again, Adam Grant weaves together research and storytelling to help us build the intellectual and emotional muscle we need to stay curious enough about the world to actually change it
"I am no longer accepting the things I cannot change. I am changing the things I cannot accept" — Angela Yvonne Davis
Learn about the concept of
cognitive
fusion
and
cognitive
defusion
.
Cognitive fusion is when we consider our inner voice as "us" and believe what it says. Cognitive defusion is when we instead observe our thoughts as products of our mind that we don't have to automatically accept as reality.
Cognitive defusion is key to fighting anxiety and maintaining better mental health. It kills me that we don't get taught that in school!
I rarely share music in this newsletter, but why not?
Peter Bence is a wonderful artist. Check out his covers. This one of "Under Pressure" is
epic
!
Thinking and learning links of the week
Your description for this link…
Grounded theory is an approach to analyzing data by letting the powerful and important insights in the data emerge through deep, iterative reading.
Hello friends welcome back to the channel. Today we will be looking at how to use Readwise effectively both in logseq and Obsidian. Before we get started ple…
Eleanor's out sick, but will hopefully be feeling better by the Linking Your Thinking Conference later this month 👀
Your description for this link…
Your description for this link…
Python for Web development. A really cool project created (AFAIK) by the guys behind Anaconda.
24 Lessons, 12 Weeks, Get Started as a Web Developer - GitHub - microsoft/Web-Dev-For-Beginners: 24 Lessons, 12 Weeks, Get Started as a Web Developer
A course about Playwright created by Basarat Ali Syed
Dockerfile v1.4 and Buildx v0.8 now enable developers to define multiple build contexts between Dockerfiles. Follow along as we tackle some examples.
About Sébastien
Hello everyone! I'm Sébastien Dubois. I'm an author, founder, and CTO. I write books and articles about software development & IT, personal knowledge management, personal organization, and productivity. I also craft lovely digital products 🚀

If you've enjoyed this article and want to read more like this, then become a subscriber, check out my Obsidian Starter Kit, the PKM Library and my collection of books about software development 🔥.

You can follow me on Twitter 🐦

If you want to discuss, then don't hesitate to join the Personal Knowledge Management community or the Software Crafters community.