newsletter
DeveloPassion's Newsletter - Launch too soon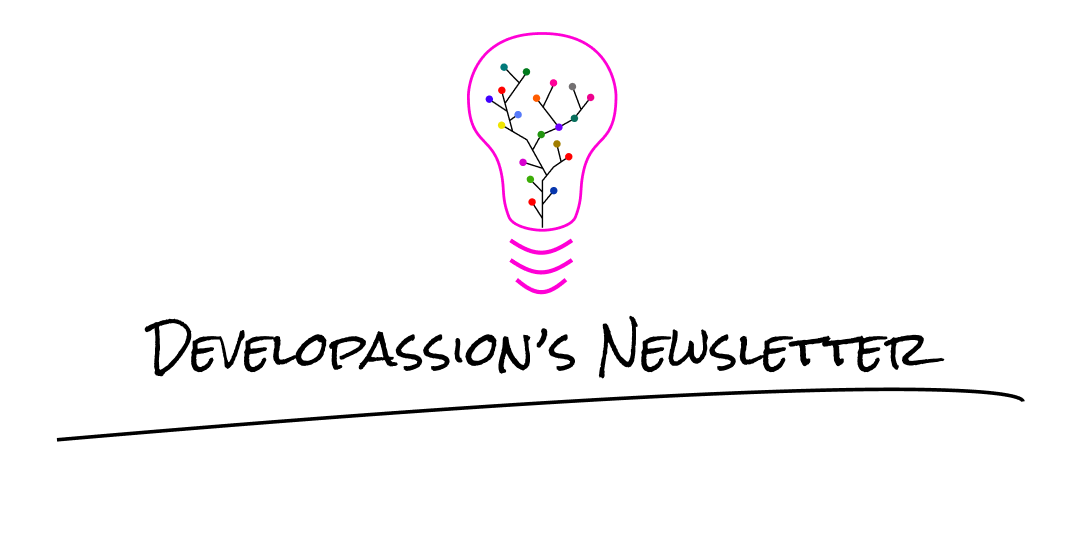 Welcome to the 58th edition
Another week, another newsletter! I hope that you all had a great one 🤩
There are 30 more readers this week. Welcome to you all ❤️
This week I've been busy painting the house and doing small repairs. Since we're going to sell it very soon, we need to finally put the finishing touches that we've delayed for 7 years. It's no fun, but we don't want to undersell it…
I've started moving and selling some of my board games too. I didn't want to, but there are just too many, and I can't afford to rent a castle yet 😂
I'm keeping up, although it's really tough mentally. I'm going through a palette of emotions all day long.
Last week
, I was super happy about the impact of getting on top of Hacker News once more. This week, I've felt the second wave. And it was a really fun ride!
I've sold 26 copies ($567) of the
PKM Library
in the last 30 days, up from 9 sales two weeks ago. I've tried to push more people to leave a rating on Gumroad, but only got 1-2 more. I realize how difficult it is to gather ratings, feedback, and testimonials, but I'll try again.
This week, I've also launched the
Obsidian Starter Kit
(more about it below). So far, I've sold 24 copies ($280), which is a wonderful surprise.
With these two combined, I've reached ~$850 in the last 30 days. I hope it'll keep going up for a while 😂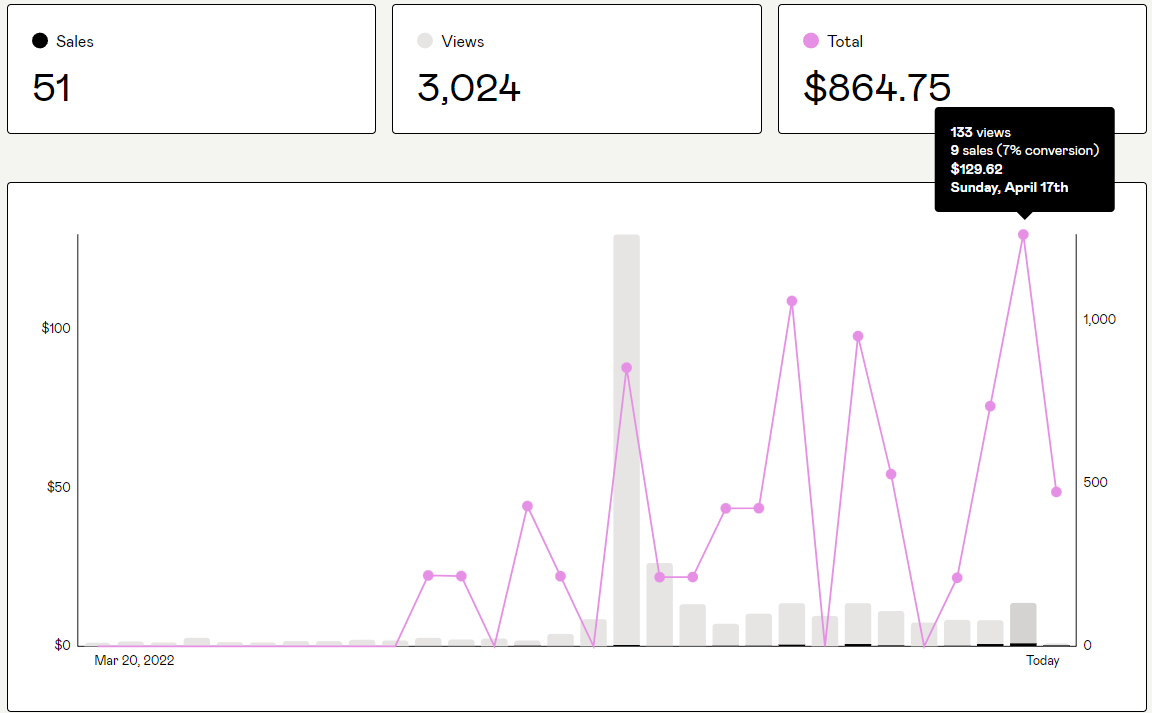 The fun/risky part is that I've launched too soon (on purpose). When I launched, the user guide wasn't ready at all. My goal was to validate that there was indeed interest (people actually willing to pay!) before investing more time and effort.
After the first few sales, I quickly felt bad because the first customers wondered how to use the product. I told them the same thing as above and offered them two options: (1) join my journey and let me help them 1 on 1 while I deliver on my promise, or (2) get a full refund on the spot. All of them were thankful for my honesty and gladly decided to give me a chance. They quickly turned from disappointed customers into enthusiastic supporters. Huge win.
So I started working on the user guide and started writing, knowing exactly what to focus on, and with privileged access to my customers.
My lesson here is simple: launch
earlier
than you feel confident to. Validate as quickly as you can and be honest with your first customers. Include risk reversal with your explanations for their peace of mind. If they stay on board with you, then make sure to ask the right questions to understand what you need to focus on first. Then deliver that and launch again 🚀
Announcing the Obsidian Starter Kit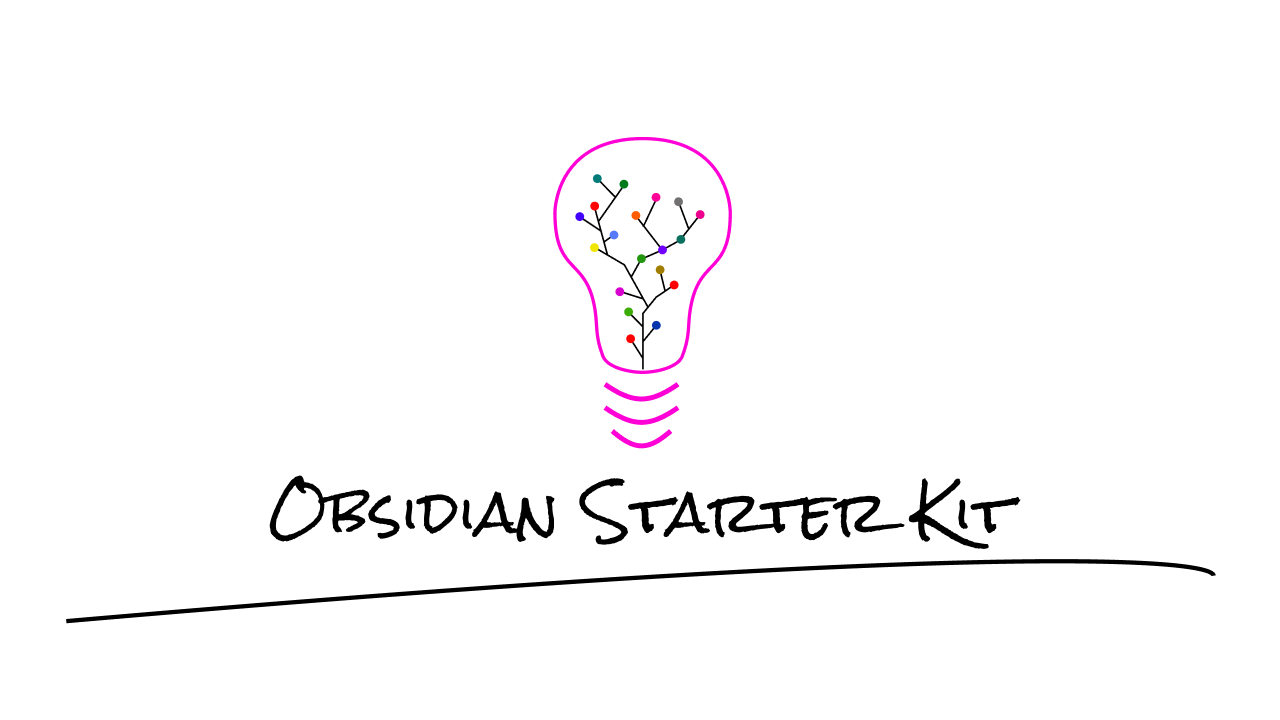 The Obsidian Starter Kit is a ready-made Obsidian vault that includes my recommended organization system and plugins, as well as example notes to help you get started. It also comes along with a user-friendly guide.
It's a great starting point for anyone willing to jump straight to stress-free note-taking, knowing they're relying on a solid and scalable system.
It's basically a 1:1 copy of the system I'm currently using, and it's accompanied by an evergreen user guide. Over the coming weeks, I'll be expanding the guide to cover various aspects, describe processes, as well as tips and tricks.
I also plan to add videos and a private community, but that's for later ;-)
Things I've learned this week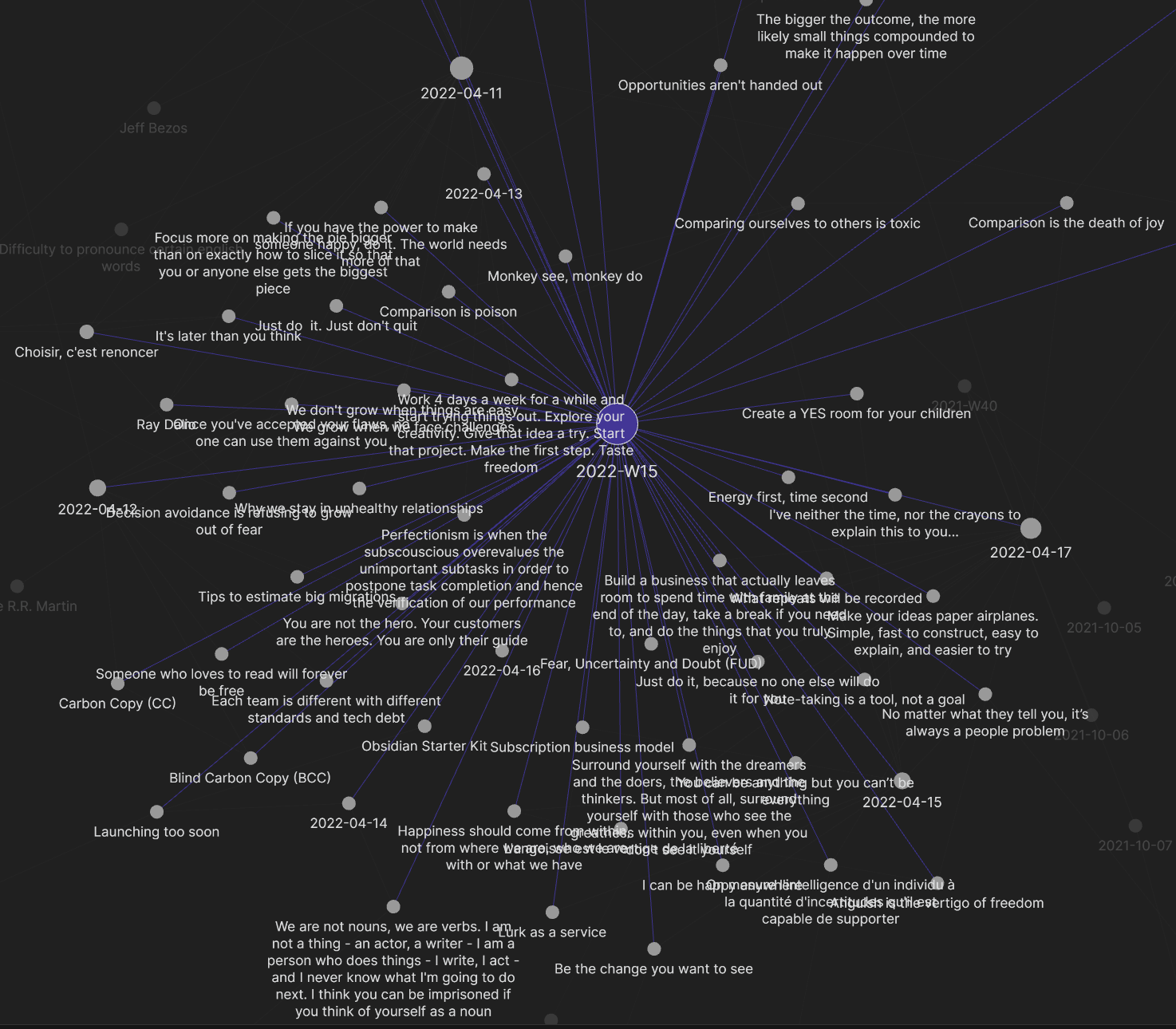 This week, I continued reading
The Personal MBA
, but still haven't added my notes to Obsidian. It's going to be super tiresome. So far, I have ~80 pages of notes 😂. I'm learning a ton.
I explored the idea that
comparison is poison
and will publish an article with my thoughts next week. I've also taken some notes about tiered pricing and why I'm a huge believer in that approach; at least for info products.
Time is of the essence. Time flies, and it's later than you think
Waiting for the right time is an illusion. Let me tell you why
A wonderful picture book about love and acceptance.
If you have the power to make someone happy, do it. The world needs more of that
Note-taking is a tool, not a goal
Anguish is the vertigo of freedom
Where most productivity advice misses the mark.
Why I take dumb notes instead of smart ones
Learn how to take Smart Notes in Obsidian to boost your productivity and improve your ability to think. Collecting is rewarding. It feels productive to inges…
An interesting visualization of Monica's PKM capture workflow
Collecting is rewarding. It feels productive to ingest information and unproductive to spend time digesting it. But a body that doesn't digest is…
Over the past four months, I tore down my lifelong learning system to the studs and rebuilt it from the ground up with a focus on scale.
GitHub Next Project: A VS Code extension for experimental applications of Copilot.
Bikeshedding, also known as Parkinson's law of triviality, describes our tendency to devote a disproportionate amount of our time to menial and trivial matters while leaving important matters unattended.
Rules enforcing best practices while using Tailwind CSS. Latest version: 3.5.0, last published: 2 months ago. Start using eslint-plugin-tailwindcss in your project by running
npm i eslint-plugin-tailwindcss
. There are 22 other projects in the npm registry using eslint-plugin-tailwindcss.
About Sébastien
Hello everyone! I'm Sébastien Dubois. I'm an author, founder, and CTO. I write books and articles about software development & IT, personal knowledge management, personal organization, and productivity. I also craft lovely digital products 🚀

If you've enjoyed this article and want to read more like this, then become a subscriber, check out my Obsidian Starter Kit, the PKM Library and my collection of books about software development 🔥.

You can follow me on Twitter 🐦

If you want to discuss, then don't hesitate to join the Personal Knowledge Management community or the Software Crafters community.