newsletter
DeveloPassion's Newsletter - Midweek Links #1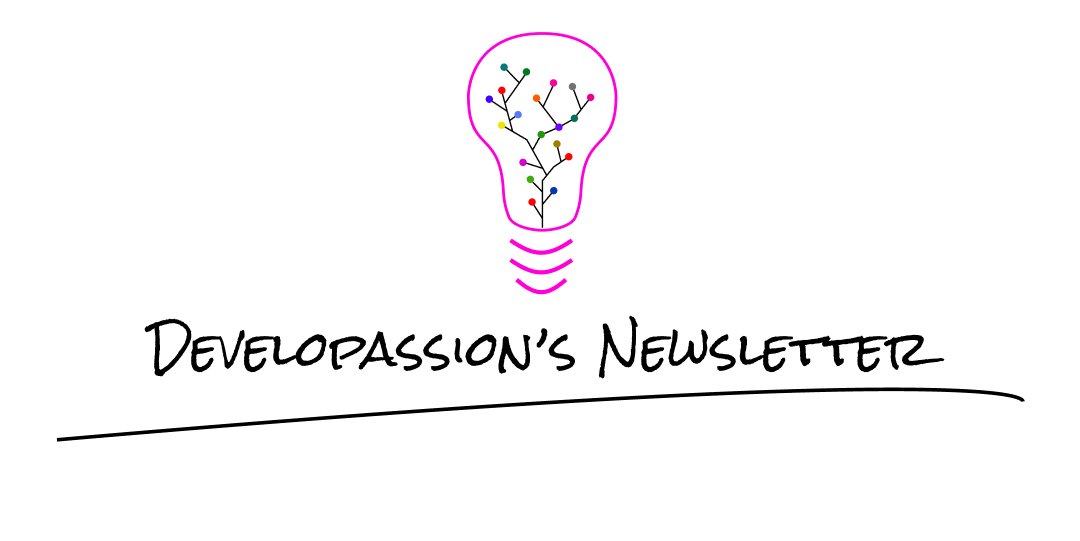 Hello everyone! I'm
Sébastien Dubois
, your host. You're receiving this email because you signed up for DeveloPassion's Newsletter or the
Dev Concepts
project. Thank you for being here with me ✨
If you enjoy this, please forward it to your friends 👍. If this email was forwarded to you, then don't forget
to subscribe
. Note that you can also
become a supporter
.
Welcome to the midweek Links #1
A while ago, I told you about my idea to start sharing more interesting links with you. Many of you were enthusiastic, so here goes! 🎉
This "Midweek Links" edition will use a different format from what I usually write and share with you. It will only include a series of links that I find interesting enough to share with you.
For this first experiment, I'll share a mix of links:
Some about personal development, knowledge management & learning
Others about IT and software development.
I don't plan on publishing a midweek links edition each week, but if there's enough demand, maybe I'll consider it.
Alright, let's goooooo! 🚀
Personal development, PKM & learning
Beloit native Jan Stanley is a writer, coach and strategist who has developed a powerful framework for using habits and rituals to increase well-being and me…
How platforms mess with our tastes.
Advice on success and living from bestselling authors, entrepreneurs, investors, executives, and creative people.
http://www.influenceatwork.com
This animated video describes the six universal Principles of Persuasion that have been scientifically proven to make you most…
The Kid Should See This: Educational videos for curious kids of all ages, a free resource for parents & teachers. Science, art, nature, animals, & more.
IT and Software Development
Give your internet experience a jolt of fresh energy with these easily overlooked features, options, and shortcuts for Google's browser.
How we made bracket pair colorization in Visual Studio Code up to 10,000 times faster.
If you have a website, making it discoverable is paramount. In this guide, we'll show you how to add structured data to your site.
Bring your components to life with simple spring animation primitives for React
Extension for Visual Studio Code - A grammar checking for Visual Studio Code using Grammarly.
About Sébastien
Hello everyone! I'm Sébastien Dubois. I'm an author, founder, and CTO. I write books and articles about software development & IT, personal knowledge management, personal organization, and productivity. I also craft lovely digital products 🚀

If you've enjoyed this article and want to read more like this, then become a subscriber, check out my Obsidian Starter Kit, the PKM Library and my collection of books about software development 🔥.

You can follow me on Twitter 🐦

If you want to discuss, then don't hesitate to join the Personal Knowledge Management community or the Software Crafters community.