newsletter
DeveloPassion's Newsletter - Midweek Links #10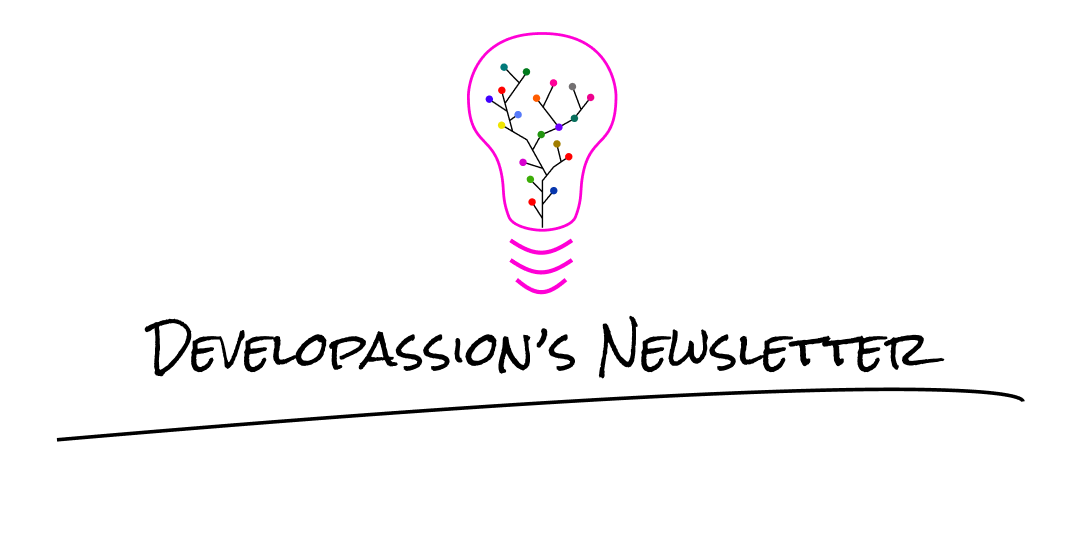 Hello everyone! I'm
Sébastien Dubois
, your host. You're receiving this email because you signed up for DeveloPassion's Newsletter or the
Dev Concepts
project. Thank you for being here with me ✨
Welcome to the Midweek Links #10
Time for a new Midweek Links edition!
Don't hesitate to reply to this e-mail if you have cool links to share with our lovely community ❤️
Alright, let's goooooo! 🚀
Personal development, PKM & learning
I think that lots of advice given is bad - it isn't practical, it isn't insightful, and it is often something that is amazingly obvious to the person who is receiving it. Take, for example, these two pieces of advice from Sam Altman (someone who I admire and think can be very insightful - his
Mortgages are popularly thought of as loans, but to understand the industry, it's better to model them as complex manufactured products.
Social media and many other facets of modern life are destroying our ability to concentrate. We need to reclaim our minds while we still can
An intuitive explanation of how audio fingerprinting works helping users in identifying music from short snippets
Software should convey a sense of calm. How do you get there?
There's a fundamental tension in authorization. Is it business logic or authorization logic? Should it be in the app, or separate? Let's talk about what makes a
Cascade layers introduce the new at-rule of @layer. The intent is to help CSS authors be more intentional about ordering the "layers" of CSS rules as a new method of cascade management.
My new HTML5 & CSS3 COURSE IS OUT NOW!
https://developedbyed.com/In
this episode we are going to take a look at 10 awesome css tricks that you probably didn't…
Indie Hacking and bootstrapping
Self-handicapping is an insurance policy for our public personas. When we don't have the confidence to take on challenges in our lives, we put obstacles in our way.
Res Extensa #16 :: The value of setting hard objectives, with space for experimenting with solutions; falling in love with the problem; setting boundaries & appetites
David shares how discipline can lead to unhappiness and stifle learning for both children and adults. Read now.
Use this template to quickly and easily generate a consistent brand image across the web.
See how your creative assets look in context using componentized live updates.
Message me on Twitter if you have suggestions for improvements…
The only swipe file you'll ever need. 330+ handpicked examples. Broken-down.
As designers, we are constantly experimenting with tools and processes in an attempt to find the one that works best. After a great deal of experimentation, I've discovered the perfect design…
There are 351 million registered domain names and counting. Every day, thousands more are registered. Since domain names can only be used by one company or
About Sébastien
Hello everyone! I'm Sébastien Dubois. I'm an author, founder, and CTO. I write books and articles about software development & IT, personal knowledge management, personal organization, and productivity. I also craft lovely digital products 🚀

If you've enjoyed this article and want to read more like this, then become a subscriber, check out my Obsidian Starter Kit, the PKM Library and my collection of books about software development 🔥.

You can follow me on Twitter 🐦

If you want to discuss, then don't hesitate to join the Personal Knowledge Management community or the Software Crafters community.