newsletter
DeveloPassion's Newsletter - Midweek Links #11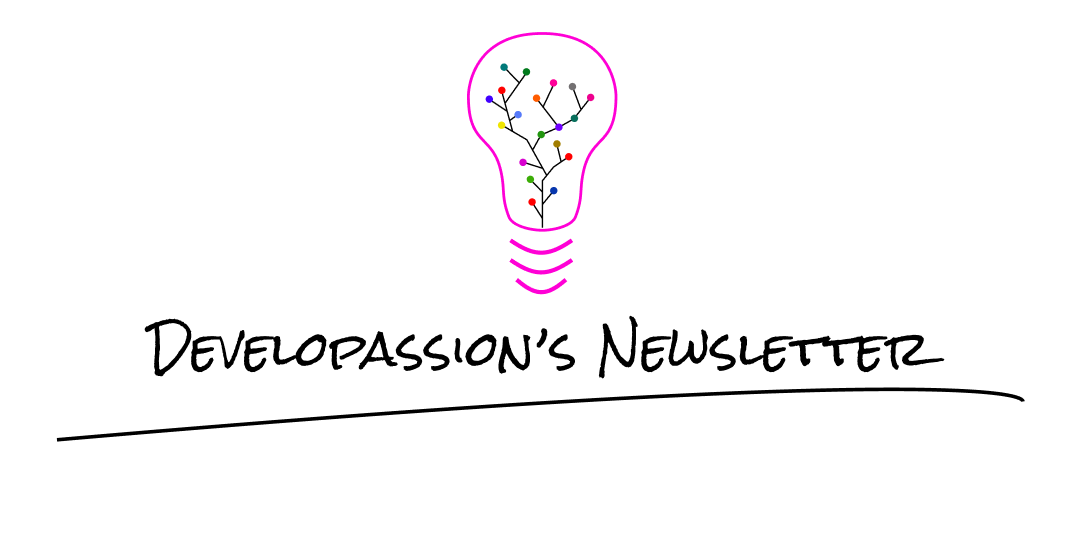 Hello everyone! I'm
Sébastien Dubois
, your host. You're receiving this email because you signed up for DeveloPassion's Newsletter or the
Dev Concepts
project. Thank you for being here with me ✨
Welcome to the Midweek Links #11
Time for a new Midweek Links edition!
Don't hesitate to reply to this e-mail if you have cool links to share with our lovely community ❤️
Alright, let's goooooo! 🚀
Personal development, PKM & learning
In the Paperless Movement®, we love conversations about note-taking apps, and so our interest was particularly piqued when we heard about the results from Tiago Forte's survey about his audiences'…
Your description for this link…
Alzheimer's disease (AD) is the most common form of dementia without effective clinical treatment. Here, we show that intermittent fasting (IF) improves cognitive functions and AD-like pathology in a transgenic AD mouse model (5XFAD).
Most of us are subjected to insults, sarcastic comments or bad feedback in our everyday lives. But we weren't built to deal with torrents of criticism.
Portfolio Charts explores practical worldwide index investing strategies using intuitive charts and real-world examples that look beyond the raw numbers.
Indie Hacking and bootstrapping
Arvid talks to Damon Chen about priorities and building a $400k business.
If you want to earn some extra cash on your own terms and on your own time, starting a side gig or side hustle could be just the strategy.
With Testimonial, in minutes, you can collect and display testimonials from your customers with no need for a developer or website hosting.
Narwahl, the company behind the Nx open source monorepo tool, today announced that it has raised an $8.6 million seed funding round.
The Department of Defense released its Zero Trust Strategy and Roadmap and intends to implement distinct capabilities and activities as outlined in the strategy by FY27.,
One of the most important concepts to emerge from recent teamwork research, common ground, helps us understand why collaborative troubleshooting breaks down over time. This breakdown leads to wasted effort and mistakes, even if the team maintains constant communication in a chat room. But if we extend ChatOps by drawing on some ideas from medical…
Learn how to interact with Neo4j in your TypeScript project using the Neo4j JavaScript Driver
Rust is awesome, for certain things. But think twice before picking it up for a startup that needs to move fast. I hesitated writing this post, because I don't want to start, or get into, a holy war…
About Sébastien
Hello everyone! I'm Sébastien Dubois. I'm an author, founder, and CTO. I write books and articles about software development & IT, personal knowledge management, personal organization, and productivity. I also craft lovely digital products 🚀

If you've enjoyed this article and want to read more like this, then become a subscriber, check out my Obsidian Starter Kit, the PKM Library and my collection of books about software development 🔥.

You can follow me on Twitter 🐦

If you want to discuss, then don't hesitate to join the Personal Knowledge Management community or the Software Crafters community.