newsletter
DeveloPassion's Newsletter - Midweek Links #2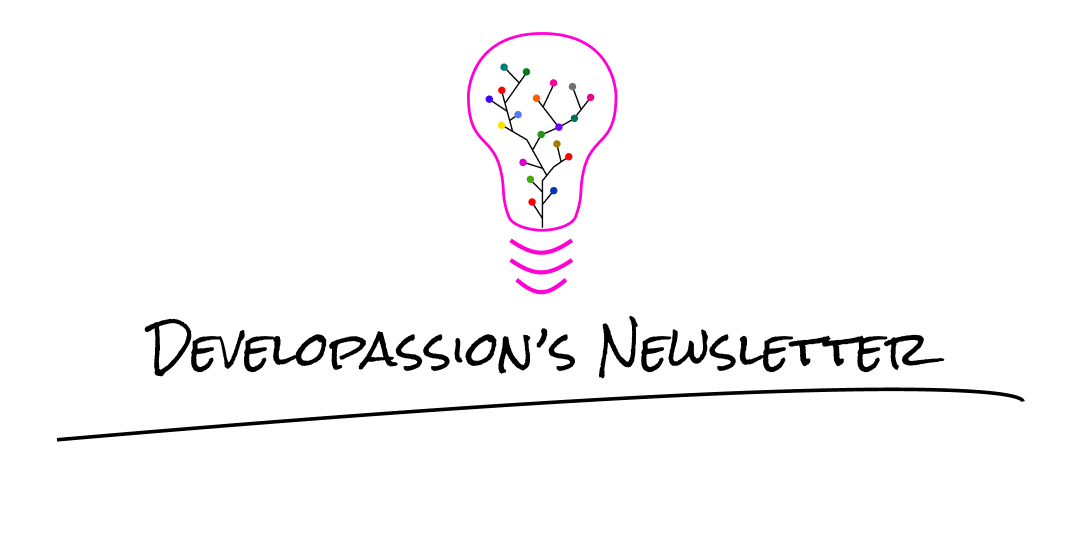 Hello everyone! I'm
Sébastien Dubois
, your host. You're receiving this email because you signed up for DeveloPassion's Newsletter or the
Dev Concepts
project. Thank you for being here with me ✨
If you enjoy this, please forward it to your friends 👍. If this email was forwarded to you, then don't forget
to subscribe
. Note that you can also
become a supporter
.
Welcome to the midweek Links #2
Since I haven't received any strong signal for or against this "Midweek Links" experiment, I'm continuing! 🎉
Alright, let's goooooo! 🚀
Personal development, PKM & learning
This is the color of something infinitely hot
Be effective to acquire knowledge.
Each year, my wife's parents buy us a membership to the National Trust for the family. Granted, we're not getting much use out of it this year, but normally once or twice a week we'd head with the boys to a property and garden somewhere near us.
Check out my guide to building your own digital garden at
https://obsidian.garden
It's amazing when something just clicks.
It's rare for me to overthink a random paragraph halfway through an article, beyond keeping an eye on rhythm and repetition. Conclusions are easy enough to write if you simply stop instead of summarizing the piece.
IT and Software Development
An (hopefully) objective comparison between Remix and Next.js
A great tool to explore your git history visually. Got get some popcorn, and watch the commits expand the graph 🍿
I had to find a tool to extract some statistics out of my git repository. This one did a great job.
Easily generate color Palettes for Tailwind
About Sébastien
Hello everyone! I'm Sébastien Dubois. I'm an author, founder, and CTO. I write books and articles about software development & IT, personal knowledge management, personal organization, and productivity. I also craft lovely digital products 🚀

If you've enjoyed this article and want to read more like this, then become a subscriber, check out my Obsidian Starter Kit, the PKM Library and my collection of books about software development 🔥.

You can follow me on Twitter 🐦

If you want to discuss, then don't hesitate to join the Personal Knowledge Management community or the Software Crafters community.