newsletter
DeveloPassion's Newsletter - Midweek Links #3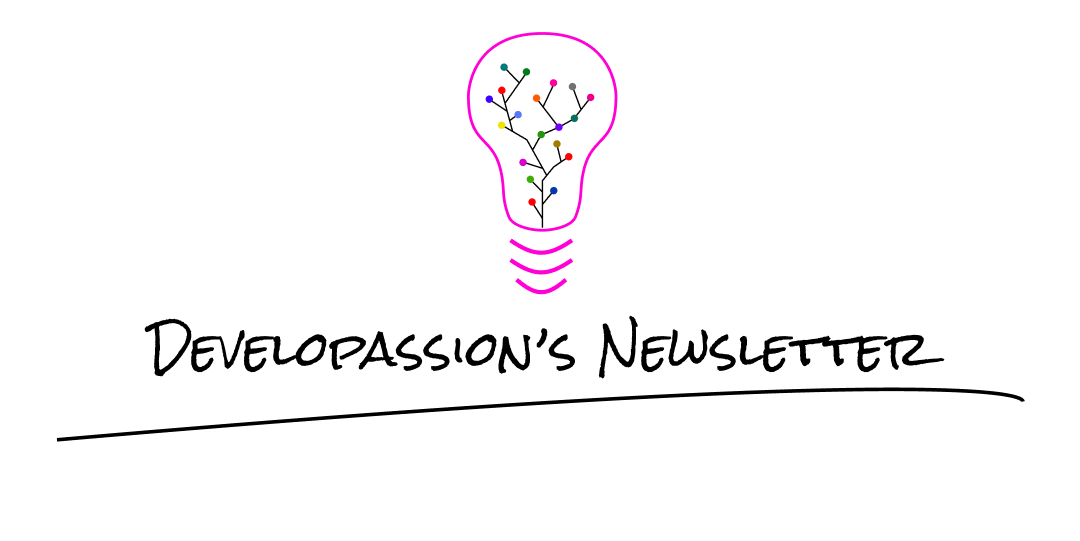 Hello everyone! I'm
Sébastien Dubois
, your host. You're receiving this email because you signed up for DeveloPassion's Newsletter or the
Dev Concepts
project. Thank you for being here with me ✨
If you enjoy this, please forward it to your friends 👍. If this email was forwarded to you, then don't forget
to subscribe
. Note that you can also
become a supporter
.
Welcome to the Midweek Links #3
Time for a new Midweek Links edition!
Don't hesitate to reply to this e-mail if you have cool links to share with our lovely community ❤️
Alright, let's goooooo! 🚀
Personal development, PKM & learning
Like a hunter/gatherer stashing their prey, the ideas and the links we stumble upon feel valuable, rare, something worth saving. We ascribe value to the time we spend discovering things online…
A super interesting article by Francis Miller.
Does your typical note-workflow look like that?
1.You find a valuable idea. 2.You open your note app. 3.You write it down and classify it (with a tag or by placing it into a folder). 4.You go…
4 core systems to manage your PKM.
Contribute to dartungar/obsidian-emotion-picker development by creating an account on GitHub.
IT and Software Development
Welcome to the Top 10 (new) Web Hacking Techniques of 2021, the latest iteration of our annual community-powered effort to identify the most significant web security research released in the last year
The 2021 edition of the annual survey about the latest trends in the JavaScript ecosystem.
Betterer will help you make incremental improvements to your codebase, and stop you from moving further away from your goals. ☀️
Tailwind CSS for HTML emails. Contribute to soheilpro/mailwind development by creating an account on GitHub.
Zero-runtime Stylesheets-in-TypeScript.
About Sébastien
Hello everyone! I'm Sébastien Dubois. I'm an author, founder, and CTO. I write books and articles about software development & IT, personal knowledge management, personal organization, and productivity. I also craft lovely digital products 🚀

If you've enjoyed this article and want to read more like this, then become a subscriber, check out my Obsidian Starter Kit, the PKM Library and my collection of books about software development 🔥.

You can follow me on Twitter 🐦

If you want to discuss, then don't hesitate to join the Personal Knowledge Management community or the Software Crafters community.