newsletter
DeveloPassion's Newsletter - Midweek Links #5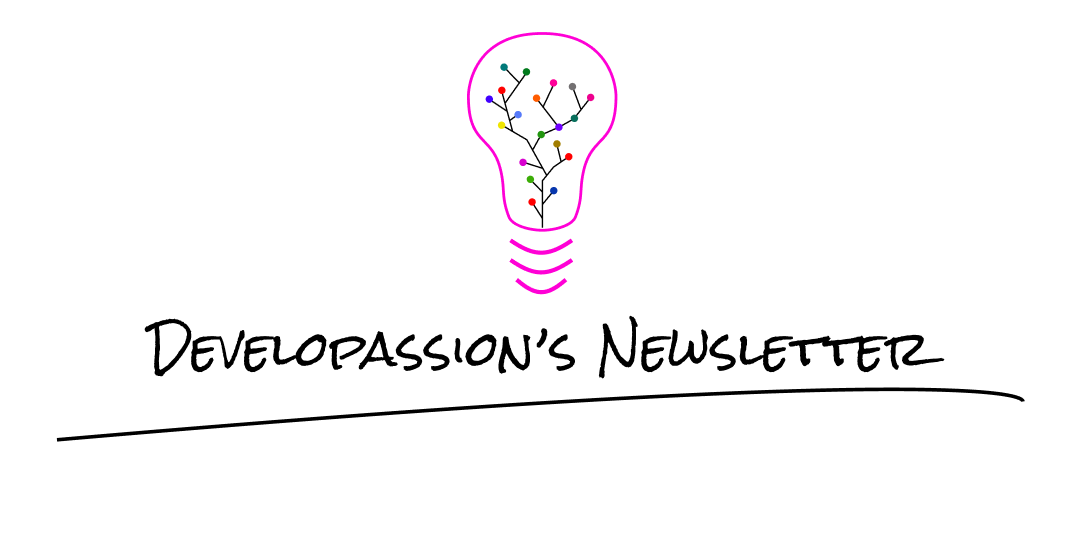 Hello everyone! I'm
Sébastien Dubois
, your host. You're receiving this email because you signed up for DeveloPassion's Newsletter or the
Dev Concepts
project. Thank you for being here with me ✨
Welcome to the Midweek Links #5
Time for a new Midweek Links edition!
Don't hesitate to reply to this e-mail if you have cool links to share with our lovely community ❤️
Alright, let's goooooo! 🚀
Personal development, PKM & learning
Why the tagging concept in Evernote and everywhere else sucks By Tiago Forte of Forte Labs This post was republished on the Evernote blog There is an
Highly gifted people have a number of personality traits that set them apart, and that are not obviously connected to the traits of intelligence, IQ, or creativity that are most often used to define the category.
The world is a very malleable place. When I read biographies, early lives leap out the most. Leonardo da Vinci was a studio apprentice to Verrocchio at 14. Walt Disney took on a number of jobs, chiefly delivering papers, from 11 years old. Vladimir Nabokov published his first book (a collection of poems) at 16, while still in school…
Grappling with your thoughts will leave you even more entangled in worry. Use metacognitive strategies to break free
The Obsidian training for newbies like myself seems to focus on the technical options and commands. I would like to hear about the personal…
IT and Software Development
Introducing Linx 6. Our new low-code development experience is now available for download. This post has the highlights.
So I've been thinking about this topic quite a lot these past few months and ended up writing the thoughts down. These are basically my highly opinionated notes on #remote #teams.
Learn new skills while working with GitLab. Our easy-to-use learning platform provides instructions and feedback throughout your journey.
How does set theory help to understand type assignability and resolution in TypeScript?
Your description for this link…
About Sébastien
Hello everyone! I'm Sébastien Dubois. I'm an author, founder, and CTO. I write books and articles about software development & IT, personal knowledge management, personal organization, and productivity. I also craft lovely digital products 🚀

If you've enjoyed this article and want to read more like this, then become a subscriber, check out my Obsidian Starter Kit, the PKM Library and my collection of books about software development 🔥.

You can follow me on Twitter 🐦

If you want to discuss, then don't hesitate to join the Personal Knowledge Management community or the Software Crafters community.