newsletter
DeveloPassion's Newsletter - Midweek Links #6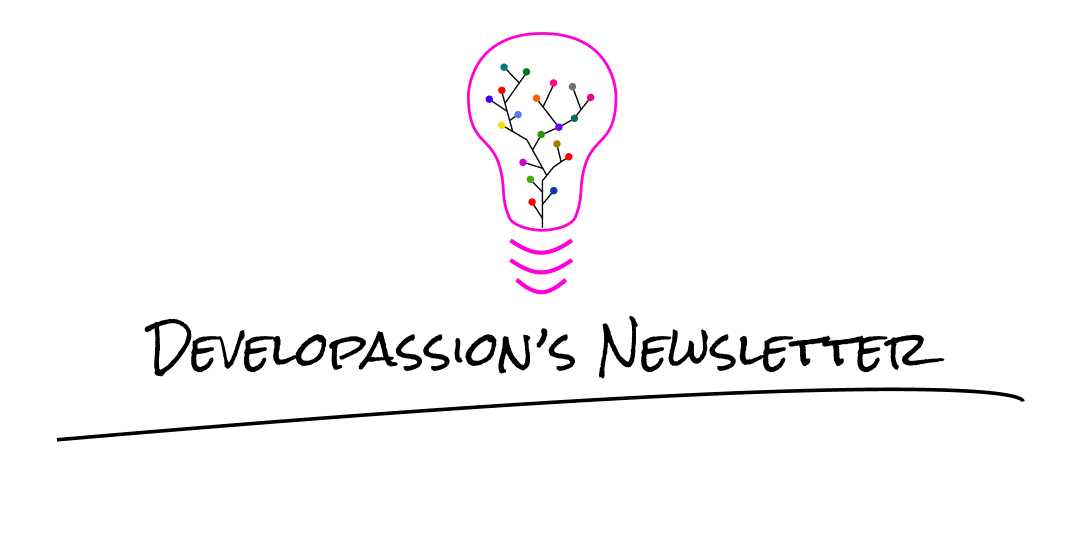 Hello everyone! I'm
Sébastien Dubois
, your host. You're receiving this email because you signed up for DeveloPassion's Newsletter or the
Dev Concepts
project. Thank you for being here with me ✨
Welcome to the Midweek Links #6
Time for a new Midweek Links edition!
Don't hesitate to reply to this e-mail if you have cool links to share with our lovely community ❤️
In this edition I've decided a section about Indie Hacking and bootstrapper. Those topics are high on my list these days ;-)
Alright, let's goooooo! 🚀
Personal development, PKM & learning
Your description for this link…
How to actually be productive just with VSCode, everyone's favourite editor
I've just finished reading the amazing book from Sönke Ahrens about "How to take Smart Notes"(1). As a visual thinker and sketchnoter my first…
Your description for this link…
IT and Software Development
There are big changes in store for the Web IDE in the coming milestones.
An emoji guide for your commit messages. 😜 . Contribute to carloscuesta/gitmoji development by creating an account on GitHub.
Pulumi's open source infrastructure as code SDK enables you to create, deploy, and manage infrastructure on any cloud, using your favorite languages.
What is a Bloom Filter? A Bloom filter is a probabilistic data structure. It tells you if an element is in a set or not in a very fast and memory-efficient way. A Bloom filter can tell if an element …
Extension for Visual Studio Code - Intelligent Tailwind CSS tooling for VS Code
Indie Hacking and bootstrapping
The story of startup guys who thought were riding a unicorn only to learn, later on, that they were riding a pig.
"There is no chance, no destiny, no fate, that can hinder or control the firm resolve of a determined soul." –Ella Wheeler Wilcox
A gallery of real world marketing examples from successful companies. Want to perfect your cold email, boost referrals or improve SEO? Browse the case studies or filter by category. See something you like. And get inspired. It's like Dribbble, but for marketers.
Add secure user authentication and accept payments on any website. Build a custom SaaS application, sell an online digital service, offer a premium member community, an exclusive blog, and more.
Show and share your current and upcoming availability as a freelancer. Your own own status page gives recruiters and clients a detailed overview about your availability timeline.
About Sébastien
Hello everyone! I'm Sébastien Dubois. I'm an author, founder, and CTO. I write books and articles about software development & IT, personal knowledge management, personal organization, and productivity. I also craft lovely digital products 🚀

If you've enjoyed this article and want to read more like this, then become a subscriber, check out my Obsidian Starter Kit, the PKM Library and my collection of books about software development 🔥.

You can follow me on Twitter 🐦

If you want to discuss, then don't hesitate to join the Personal Knowledge Management community or the Software Crafters community.