newsletter
DeveloPassion's Newsletter - Midweek Links #7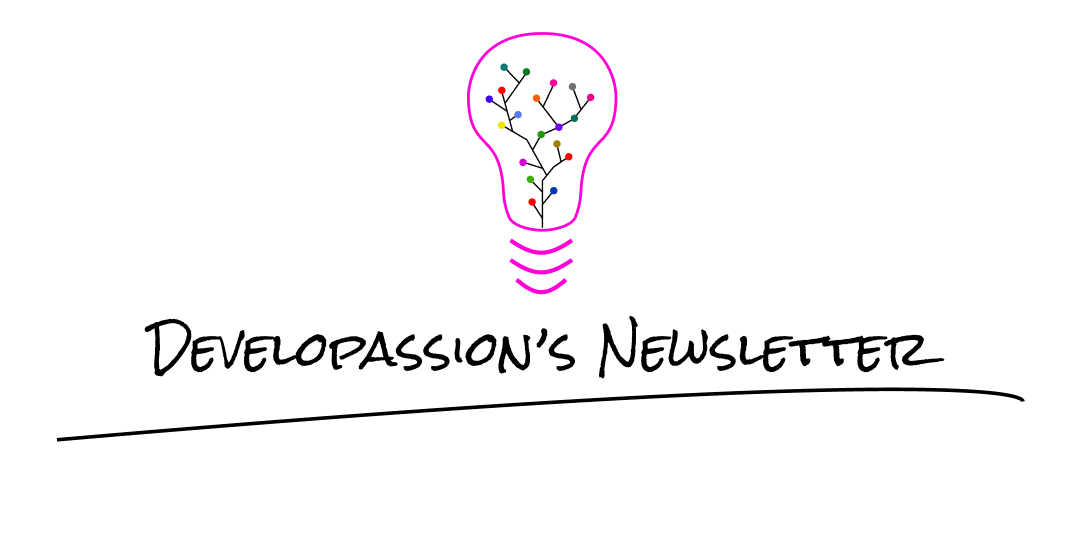 Hello everyone! I'm
Sébastien Dubois
, your host. You're receiving this email because you signed up for DeveloPassion's Newsletter or the
Dev Concepts
project. Thank you for being here with me ✨
Welcome to the Midweek Links #7
Time for a new Midweek Links edition!
Don't hesitate to reply to this e-mail if you have cool links to share with our lovely community ❤️
Alright, let's goooooo! 🚀
Personal development, PKM & learning
Personal website of Gwern Branwen (writer, self-experimenter, and programmer): topics: psychology, statistics, technology, deep learning, anime. This index page is a categorized list of Gwern.net pages.
I'm back! Very excited for @Tiago Forte's book, named after his Building a Second Brain (BASB) system, and this is the first time I invite a guest on the cha…
Remember, Connect, and Create. A universal organization system that keeps your knowledge approachable, useful, and synchronized in plaintext files.
Overwhelmed by the firehose of content coming at you 24/7?
IT and Software Development
Leadership has traditionally been taught as a set of larger actions, such as having a difficult conversation or coaching someone. In reality, leading well is an integrated activity, in which one is doing many things simultaneously…
As of the writing of this article, WCAG 3.0 is out as a Working Draft. This means AGWG (Accessibility Guidelines Working Group) is satisfied that the draft is ready for public feedback. WCAG 3.0…
This specification defines a new HTTP method, QUERY, as a safe, idempotent request method that can carry request content.
A tour of Unison and its codebase management tool
A basic app that allows you to find and copy special characters to your clipboard. Click or tap on a character and it will be copied to your clipboard.
A different way to browse the discussions on hackernews. Control everything intuitively with your keyboard.
Indie Hacking and bootstrapping
How influencers become brainwashed by their audiences
My new approach to building and launching new projects.
Chargebee Sale AMA! Hey Indie Hackers! I'm Mike Cardona, and last month I sold an Airtable Database allowing you to run a newsletter entirely through Ai…
About Sébastien
Hello everyone! I'm Sébastien Dubois. I'm an author, founder, and CTO. I write books and articles about software development & IT, personal knowledge management, personal organization, and productivity. I also craft lovely digital products 🚀

If you've enjoyed this article and want to read more like this, then become a subscriber, check out my Obsidian Starter Kit, the PKM Library and my collection of books about software development 🔥.

You can follow me on Twitter 🐦

If you want to discuss, then don't hesitate to join the Personal Knowledge Management community or the Software Crafters community.