newsletter
DeveloPassion's Newsletter - Midweek Links #8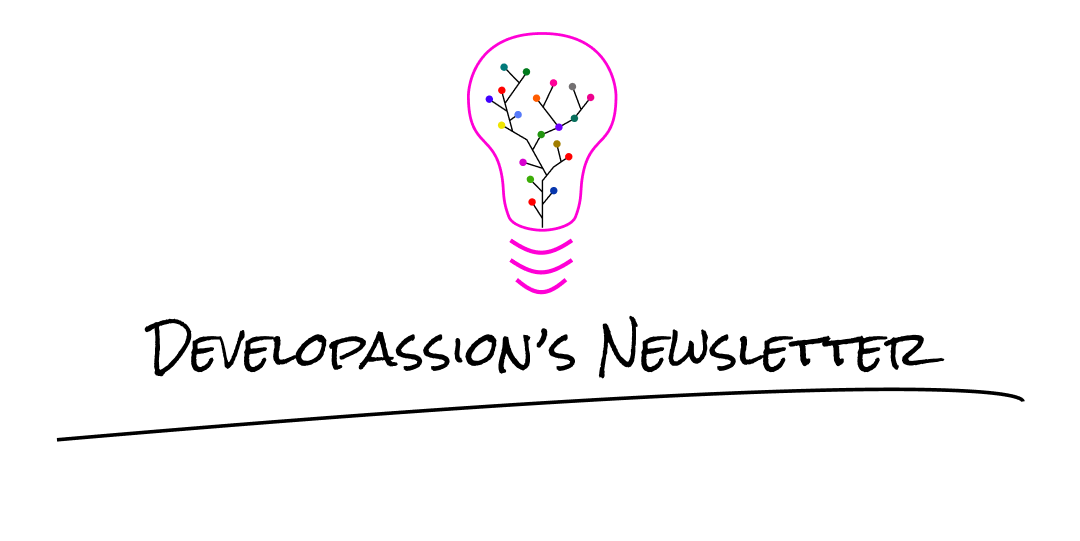 Hello everyone! I'm
Sébastien Dubois
, your host. You're receiving this email because you signed up for DeveloPassion's Newsletter or the
Dev Concepts
project. Thank you for being here with me ✨
Welcome to the Midweek Links #8
Time for a new Midweek Links edition!
Don't hesitate to reply to this e-mail if you have cool links to share with our lovely community ❤️
Alright, let's goooooo! 🚀
Personal development, PKM & learning
A guide on how to process quick notes using the Fleeting Notes app and Obsidian.- guide on how to sync fleeting notes with Obsidian:
https://fleetingnotes.ap
…
Sparknotes can come from anywhere. But usually, they pop up when I'm consuming books, articles or scrolling through my Twitter feed. If you're familiar with the Zettelkasten method you might call…
Julian's Blog - The Internet from Rocks — A High Level Explanation of Computers and the Internet
Artist Todd McLellan has more patience than all of us combined. Meticulously taking apart classic objects such as a typewriter or flip clock, he breaks
Your description for this link…
Thanks for joining Inrupt at the Dublin Tech Summit. Find more info on Inrupt, Solid, and distributed data Pods here.
Record double-click and right-click events, new options to measure user flow in Lighthouse and more.
New Performance insights panel, shortcuts to emulate light/dark themes, and more.
Today, we're announcing the general availability of Azure Fluid Relay and Fluid Framework azure-client v1.0 library for all web developers. Fluid Framework and Azure Fluid Relay service are now ready to power production-quality solutions.
🚀 Fast and simple Node.js version manager, built in Rust - GitHub - Schniz/fnm: 🚀 Fast and simple Node.js version manager, built in Rust
A Hassle-Free Way to Self-Host Google Fonts. Get eot, ttf, svg, woff and woff2 files + CSS snippets!
Indie Hacking and bootstrapping
While SaaS models work for B2B and many other industries, it's not a one-size-fits-all tool to keep your startup afloat. There is a bubble in subscriptions.
In an era where even unicorns are bootstrapped, knowing how to fund a business through cash flow is more important than ever. Here are some strategies to put to work for you.
About Sébastien
Hello everyone! I'm Sébastien Dubois. I'm an author, founder, and CTO. I write books and articles about software development & IT, personal knowledge management, personal organization, and productivity. I also craft lovely digital products 🚀

If you've enjoyed this article and want to read more like this, then become a subscriber, check out my Obsidian Starter Kit, the PKM Library and my collection of books about software development 🔥.

You can follow me on Twitter 🐦

If you want to discuss, then don't hesitate to join the Personal Knowledge Management community or the Software Crafters community.