newsletter
DeveloPassion's Newsletter - Month in review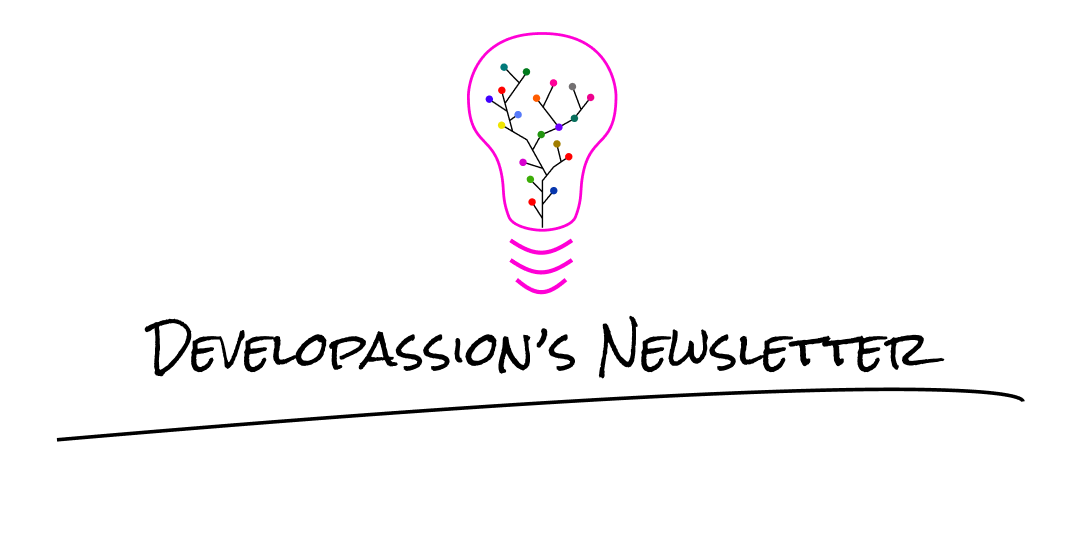 Welcome to the 87th edition
Another week, another newsletter! I hope that you all had a great one 🤩
September is already gone. Time for my monthly review!
Alright, let's go 🚀
This month wasn't my most productive, but I did get back on my feet and started new initiatives. I wanted to launch my YouTube channel this month but realized that I'm still afraid to hit the "record" button. I need to better prepare for this. The issue is obviously not on the hardware side, as I've used that as an excuse before and bought way more than I actually needed to get started.
Instead, I think the problems lie in the way I prepare for recording:
I need to prepare scripts to know what I want to express and how
I need to accelerate my learning of Adobe Premiere
I need to better understand/define the recording workflow
I need to hit record and let go of my fears
I need to clearly define "when" I'm going to record videos to prepare the environment, set time aside, etc
At least now I have clarity about what my issues are. Time to work towards solving each!
I've started trying to improve my branding on different networks (Twitter, Medium, YouTube), and created a
Link Tree
to provide a simpler entry point to my creations.

This month, I've only published two articles:
Still, the momentum is still going and there are more visitors on my blog.
Buying and installing
my new computer
also cost me quite some time. That's the price to pay when you like doing things yourself.
I've spent time exploring
Stable Diffusion
and had great fun testing endless prompts.
And I've finally migrated to ZSH after spending so many years using Bash.
Revenue from my different activities is relatively stable for the moment, and I hope it will keep at least this level for the coming months. I went from ~$750 at the beginning of the month to ~$900 at the end. The mean is ~$850. It's quite nice, but certainly not a stable source of income as it relies on one-off sales. I would much rather have the same amount of money through subscriptions.
I've started looking for sponsors to finance the time I spend on this newsletter, but haven't found any so far. To be continued!
What I've learned this month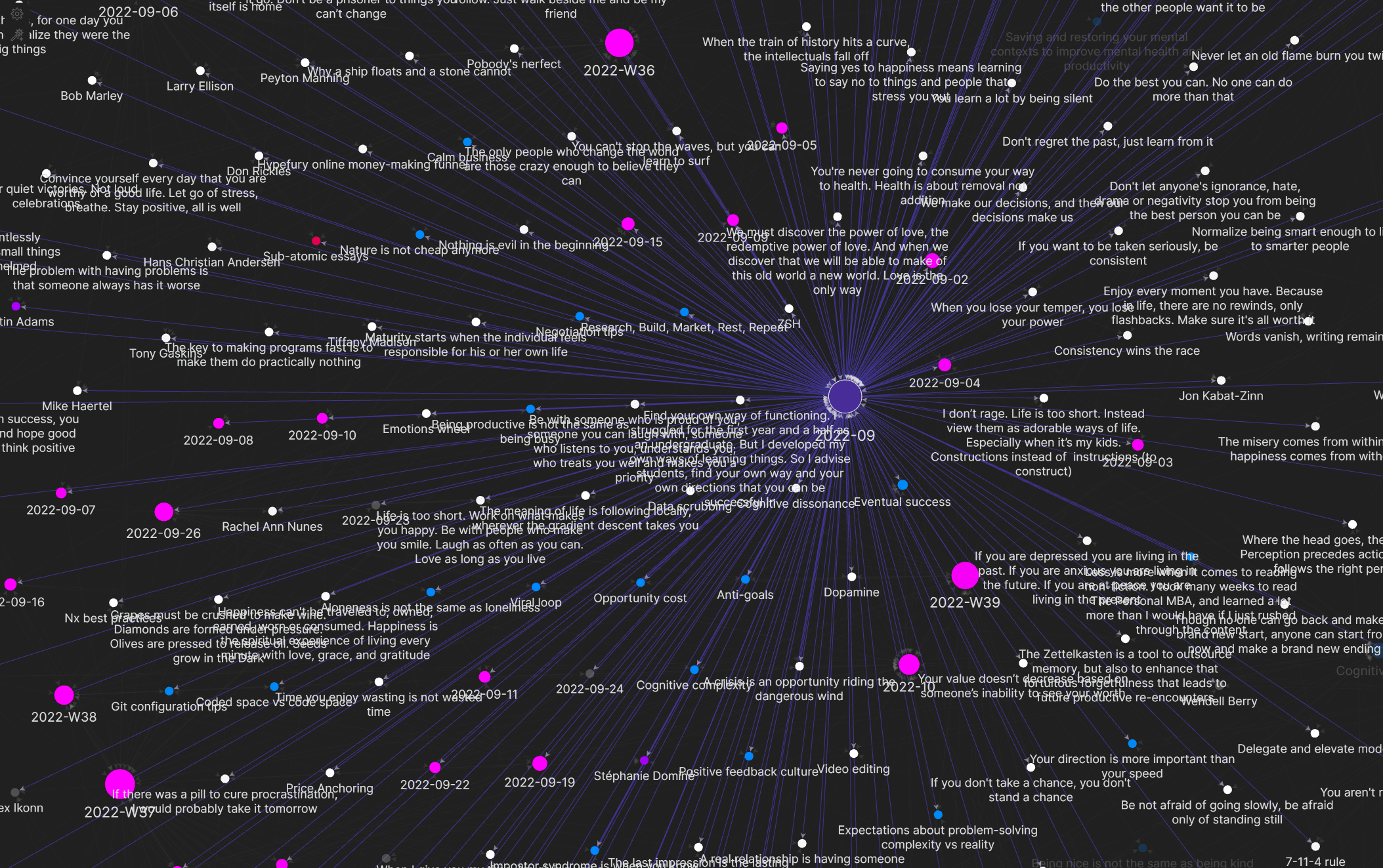 This month, I've learned quite some things about video editing and Adobe Premiere, as I'm preparing to process my own videos. Apart from that, I've taken quite some notes about various topics:
How to give structured feedback
What it means to fail forward
The idea of eventual success
Price anchoring
The curse of knowledge
Coded spaces vs code spaces
The impact of a positive feedback culture for organizations
Cognitive complexity and how it relates to sales and marketing
The benefits of touch typing
Cognitive dissonance and how we fool ourselves
Anti-goals
The 7-11-4 rule
Why direction is much more important than speed
Expectations about problem-solving complexity vs reality
…
"Be not afraid of going slowly. Be afraid only of standing still"
"We have the power to hold no opinion about a thing and to not let it upset our state of mind—for things have no natural power to shape our judgments" — Marcus Aurelius
Why do some people succeed at change while others fail? It's the way they think! Liminal thinking is a way to create change by understanding, shaping, and reframing beliefs. What beliefs are stopping you right now?
Thinking and learning links of the week
Listen to this episode from The Personal Knowledge Management Podcast (FKA Notion Nerds) on Spotify. In this episode, Danny talks a little bit about Note Quality in Obsidian
There's a new interactive medical terminology dictionary, & a step-by-step guide to setting up a second brain in minutes per day.
At the Kernel Maintainers Summit, the question wasn't, "Would Rust make it into Linux?" Instead, it was, "What to do about its compilers?"
A fun take on Manifest V3 and its shortcomings
The Pyrsia project allows developers leverage any package with confidence and transparency.
Indie Hacking and bootstrapping
The Indiependent is a community for indie founders that is hosted on Slack.What makes it different?🤣 it's led by Rosie, which may or may not help🤝 it exists with the intention to stay active and create deeper connections🗺 we have members at a variety of levels of their indie journey🤏 it's small, you're pretty much guaranteed a response to every message you post😬
I thought I would share the thought process I've gone through to get to the point where I'm making my code available on GitHub. The second thing is just…
Over the last year, I've been working on building out lots of different categories of pages for a site, to help them rank on SEO. I wanted to share a bi…
Your description for this link…
About Sébastien
Hello everyone! I'm Sébastien Dubois. I'm an author, founder, and CTO. I write books and articles about software development & IT, personal knowledge management, personal organization, and productivity. I also craft lovely digital products 🚀

If you've enjoyed this article and want to read more like this, then become a subscriber, check out my Obsidian Starter Kit, the PKM Library and my collection of books about software development 🔥.

You can follow me on Twitter 🐦

If you want to discuss, then don't hesitate to join the Personal Knowledge Management community or the Software Crafters community.