newsletter
DeveloPassion's Newsletter - New chapter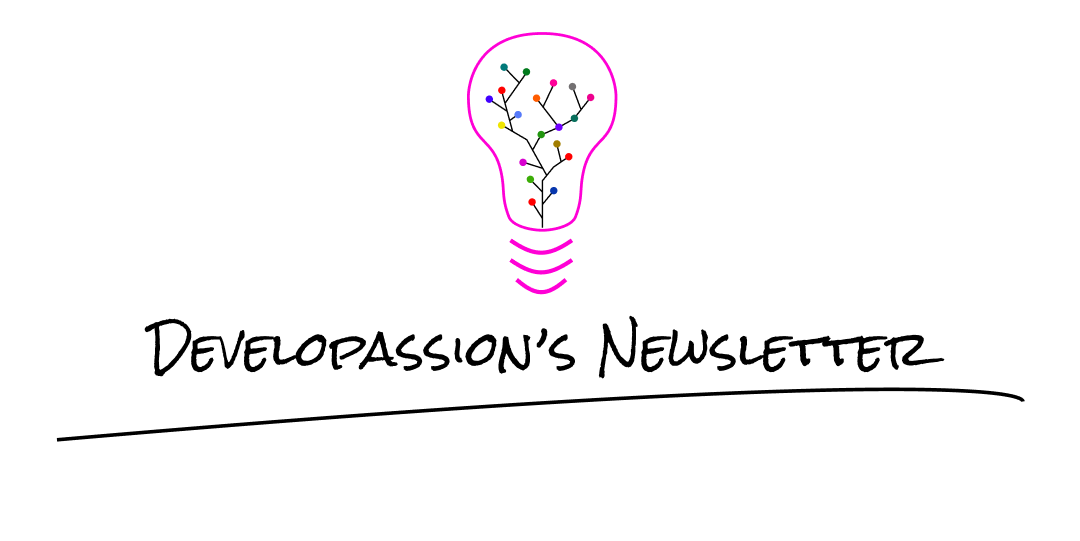 Welcome to the 71st edition
Another week, another newsletter! I hope that you all had a great one 🤩
June is already gone. And with that, 50% of 2022 is now behind us! 😨. I hope you're all ready to rock the next half of the year! 🚀
This month is the beginning of a new chapter of my life. I'm both enthusiastic and scared shitless. For those who don't know, my life partner and I have decided to end our relationship. It was the hardest decision ever. But life is complex, and not all choices can be simple and straightforward. Sometimes, the obstacle is the way…
Needless to say, the last months were extremely demanding, challenging, and exhausting. I'm still struggling, but I'm
proud
to have managed to keep coming back here with you, week after week.
My daily note-taking has clearly helped me a lot through all this. Not only as a way to vent my thoughts and emotions, but also as a way to better understand myself and think more clearly. 100% would recommend!
In June, the lab did not explode, which is rather good news. The formulas are stable and even though I didn't manage to start new experiments, the ongoing ones have continued gaining momentum.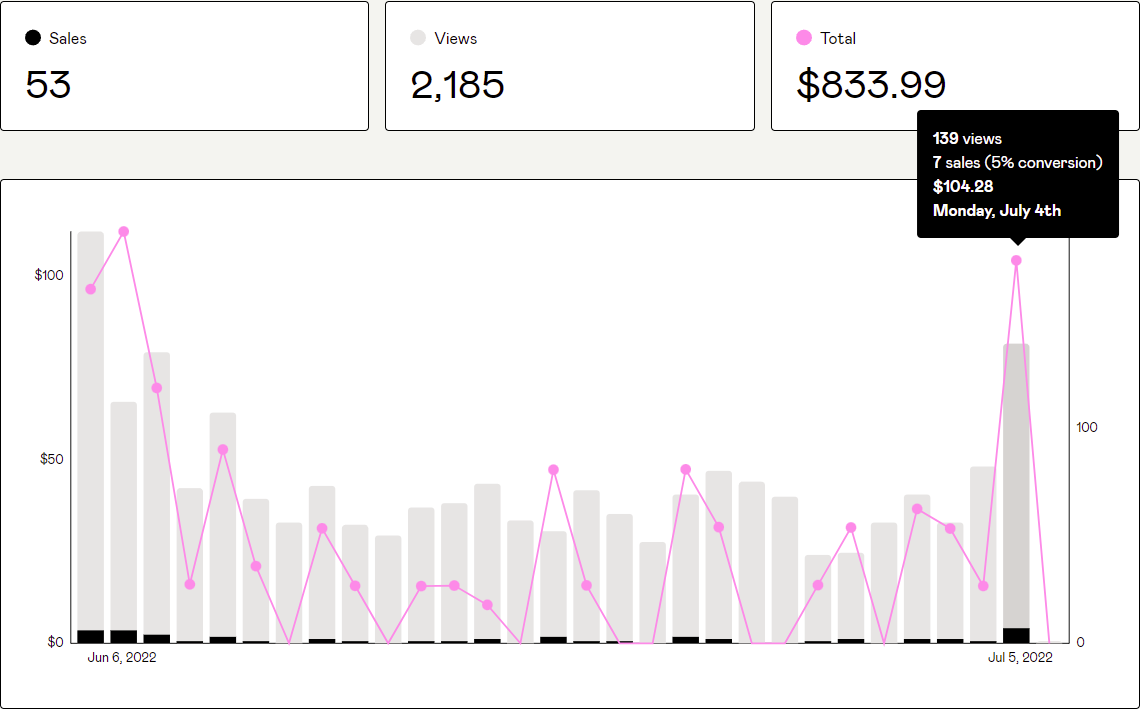 The
PKM subreddit
that I've launched has now almost 360 members. People keep coming back for new resources, and I really like sharing all the PKM goodness that I stumble upon. That experiment was clearly a Win-Win because it helps the community and also brings more visitors to my product pages and articles.
I'm slowly approaching 2K followers on Twitter. I'm not in a hurry, but I clearly feel like it's growing too slowly. The thing is that I know exactly why: I don't tweet enough. More importantly, I don't engage nearly enough! I failed to keep the momentum I had, and now struggle to resume interacting more efficiently and scheduling more tweets in advance.
This month I've also decided to move my content over to Ghost, following the footsteps of Rosie with
Rosieland
. Ghost is really appealing as it provides a way to host multiple types of content such as articles and newsletters. In addition, it also makes it possible to target multiple audiences, manage subscriptions (with customizable tiers), etc.
My main problem with the migration is the time and effort it will take for me to move everything over. Being a nerd, I've decided to go at it using my tool of choice: programming. After an interesting discussion with
Pete
, I suddenly wanted to create my first Obsidian plugin:
Obsidian Publisher
. The goal of the plugin is to make it a breeze to bulk publish or update notes as blog posts or newsletters, all from the comfort of Obsidian. My ultimate goal is also to handle cross-posting articles to Medium, DEV.to, Hashnode, etc.

I'm also pleased with the momentum that my blog is getting. In June, impressions on Google Search went from 57K to 78K. I hope this trend will continue.
With all the chaos in my life right now, I didn't find the energy to try and launch the YouTube channel. That remains on hold for now. I'll give that project another go in September!
I also haven't had the opportunity to get back in touch with André to continue working on our
focusd app
. Bummer!
Things I've learned this month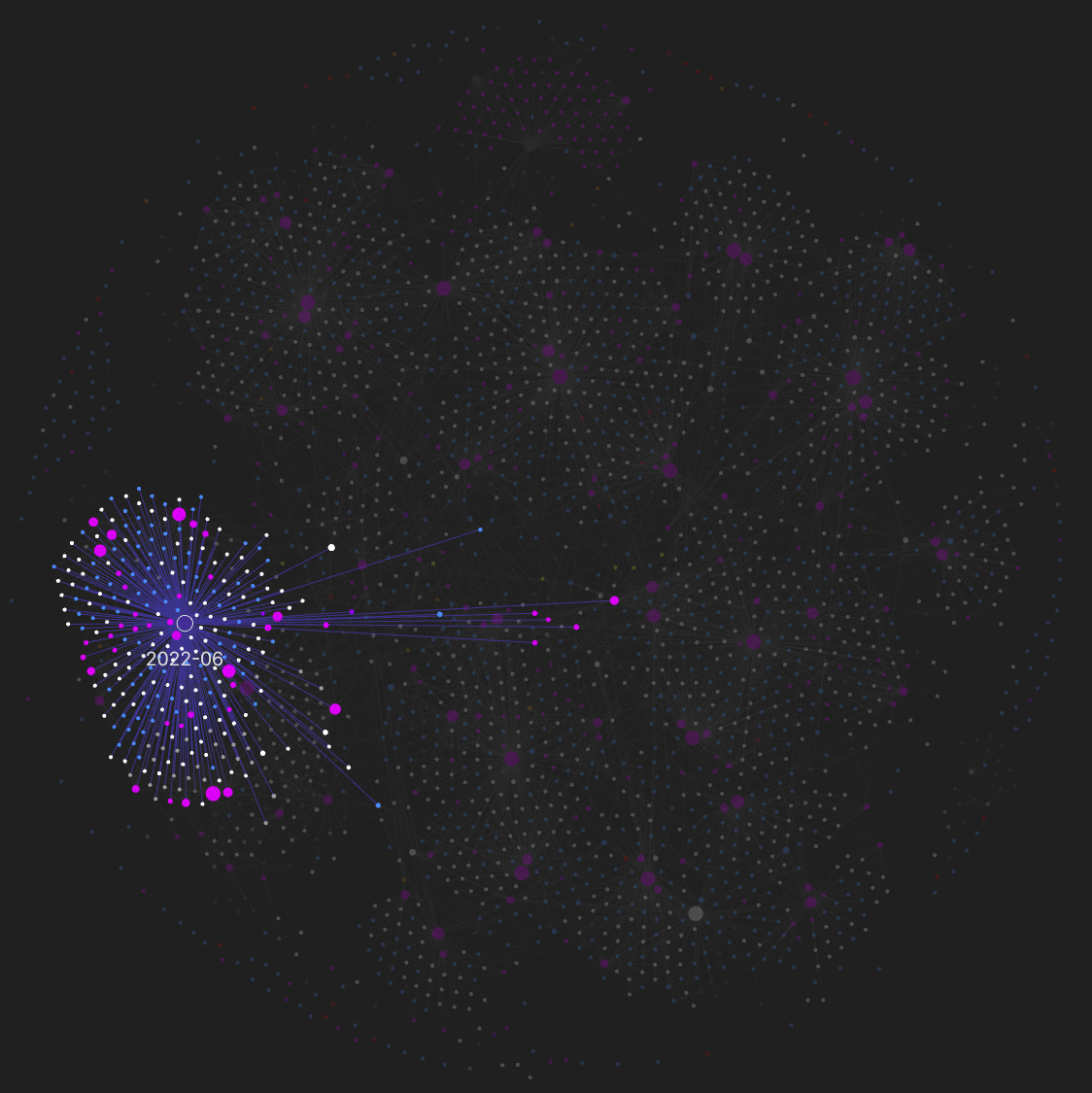 I've taken a ton of notes in June, which I find quite surprising given how little time I actually found to even breathe 😂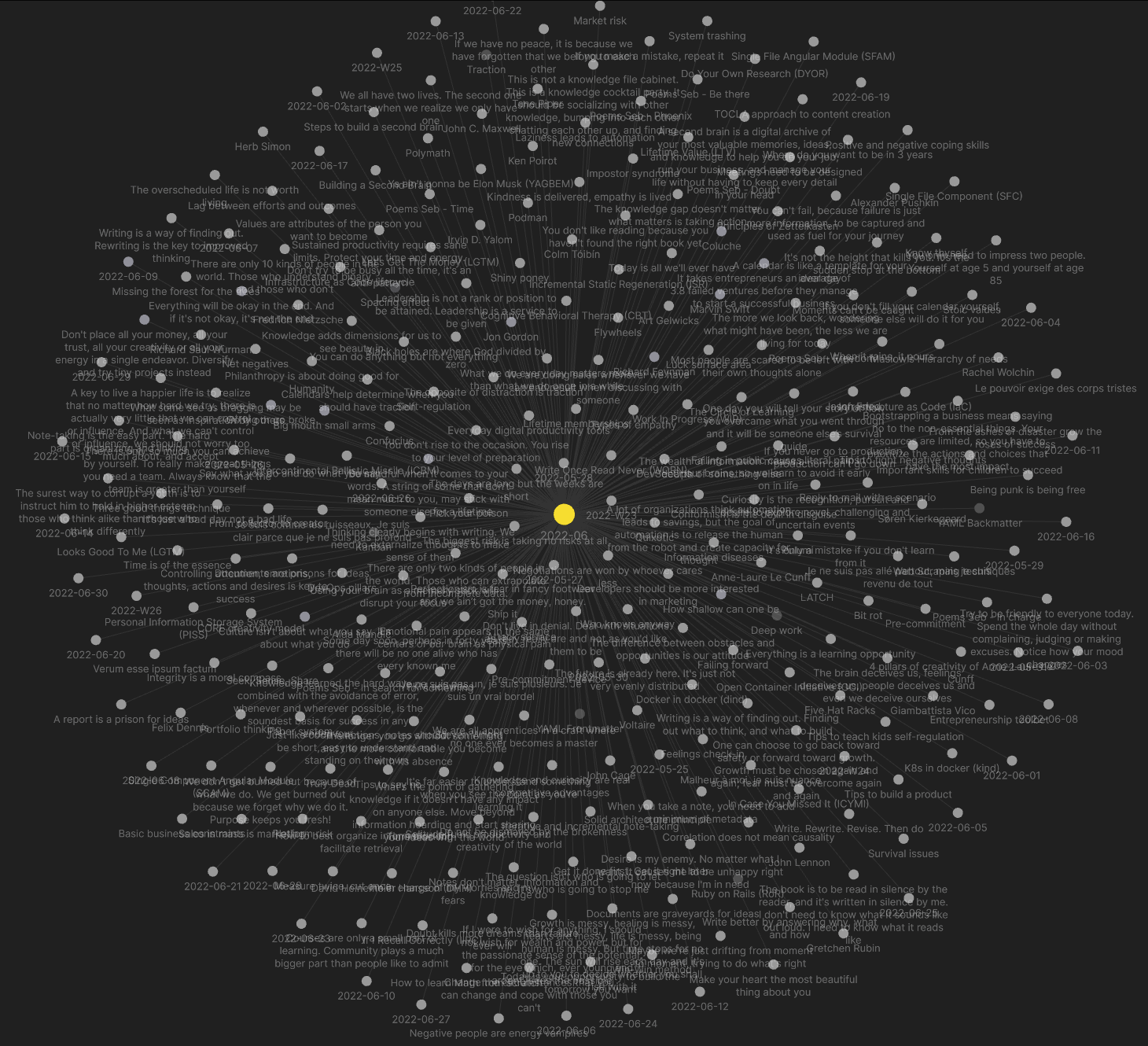 Among those, here are a few cool ideas I've explored:
The 4 pillars of creativity (Anne-Laure Le Cunff)
The LATCH principle / The Five Hat Racks
"Ya ain't gonna be Elon Musk (YAGBEM)", a fun alternative to YAGNI
The steps to build a Second Brain (Tiago Forte)
How laziness leads to automation
The circle of learning
Write Once Read Never (WORN)
The lag between efforts and outcomes
How knowledge adds dimensions for us to see beauty in (Richard Feynman)
The types of empathy
The TOCLA approach to content creation
How solitude fuels productivity and creativity
How replying to mails with a scenario limits the burden on the recipient
Luck surface area
Stoic values
The fact that the opposite of distraction is traction
… and many more!
I mentioned this a few times, but if those topics look interesting, tell me, and I'll publish my notes! 🎉
No new articles this week.
I know it's been a while, but the best I can offer you right now is a small poem I wrote last week, called "Freedom":
Freedom. Dear freedom. Let us unite once more. Under your mighty wings. Shelter us from the evil lurking among the many. Shelter us from the prison of our minds. Pave the way from the depth of our oceans to the distant stars of our dreams. Give us hope. Let us be. Free from fear and doubts. United
Today is your opportunity to build the tomorrow you want — Ken Poirot
Doubt kills more dreams than failure ever will
It's been a while since I last recommended a book. Since Tiago's book is out, I can't help but point you toward it. I haven't had the opportunity to grab a copy yet, but I'm sure it's well worth the investment!
Beginner's Guide to Handstands! Get your first handstand with this step-by-step handstand progression and handstand exercises.
Thinking and learning links of the week
A deep dive into the Feynman Technique, a method designed to learn through teaching. How can we upgrade it with a few teaching principles?
The science-fiction short story "The Last Question", written by Asimov and read by Nimoy
Curse of Knowledge, Creative Incompetence & Concealing Your Talents
Your description for this link…
Create a visual timeline of any codebase's contribution history.
TypeScript enums can be valuable. However, it can sometimes be difficult to tell how they should be used and what they represent.
Canarytokens is a free tool that helps you discover you've been breached by having attackers announce themselves. The tokens allow you to implant traps around your network and notifies you as soon as they are triggered.
Indie Hacking and bootstrapping
Your description for this link…
The Google for Startups Effective Founders Project dives deep into the leadership strategies of the most successful startups around the world.
Build your audience by building in public.
About Sébastien
Hello everyone! I'm Sébastien Dubois. I'm an author, founder, and CTO. I write books and articles about software development & IT, personal knowledge management, personal organization, and productivity. I also craft lovely digital products 🚀

If you've enjoyed this article and want to read more like this, then become a subscriber, check out my Obsidian Starter Kit, the PKM Library and my collection of books about software development 🔥.

You can follow me on Twitter 🐦

If you want to discuss, then don't hesitate to join the Personal Knowledge Management community or the Software Crafters community.