newsletter
DeveloPassion's Newsletter - Personal Knowledge Management Matters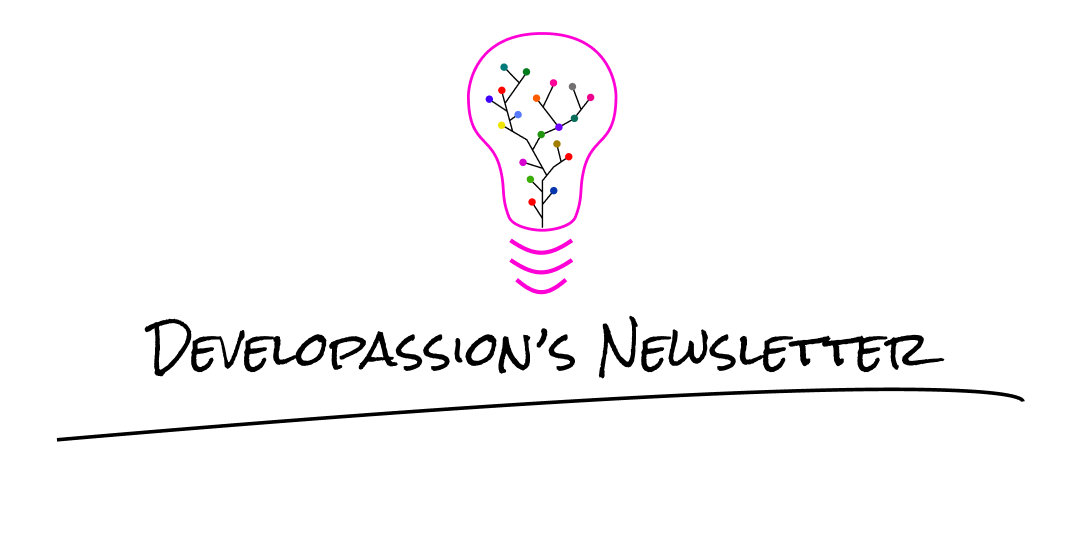 If you enjoy this, please forward it to your friends 🙏. If this email was forwarded to you, then don't forget
to subscribe
. Note that you can also
become a supporter
and get direct access to my reading notes.
Welcome to the 45th edition
Another week, another newsletter! I hope that you all had a great one 🤩
This month has been packed full of good news and awesome progress. 🚀
The most important news of the week is that my daughter does not have Covid. She was sick for a few days, but the tests came back negative. Phew! The second most important news of the week is that my oldest son just turned 12, and my youngest is now 4 months old❤️.
This week I've switched from AWS Glacier to Backblaze. Migrating was easy enough given the compatibility with Synology, but removing my old backups on AWS Glacier proved to be
almost comically difficult
.
The first month of the year is almost behind us. Time for a review!
Alright, let's goooooo! 🚀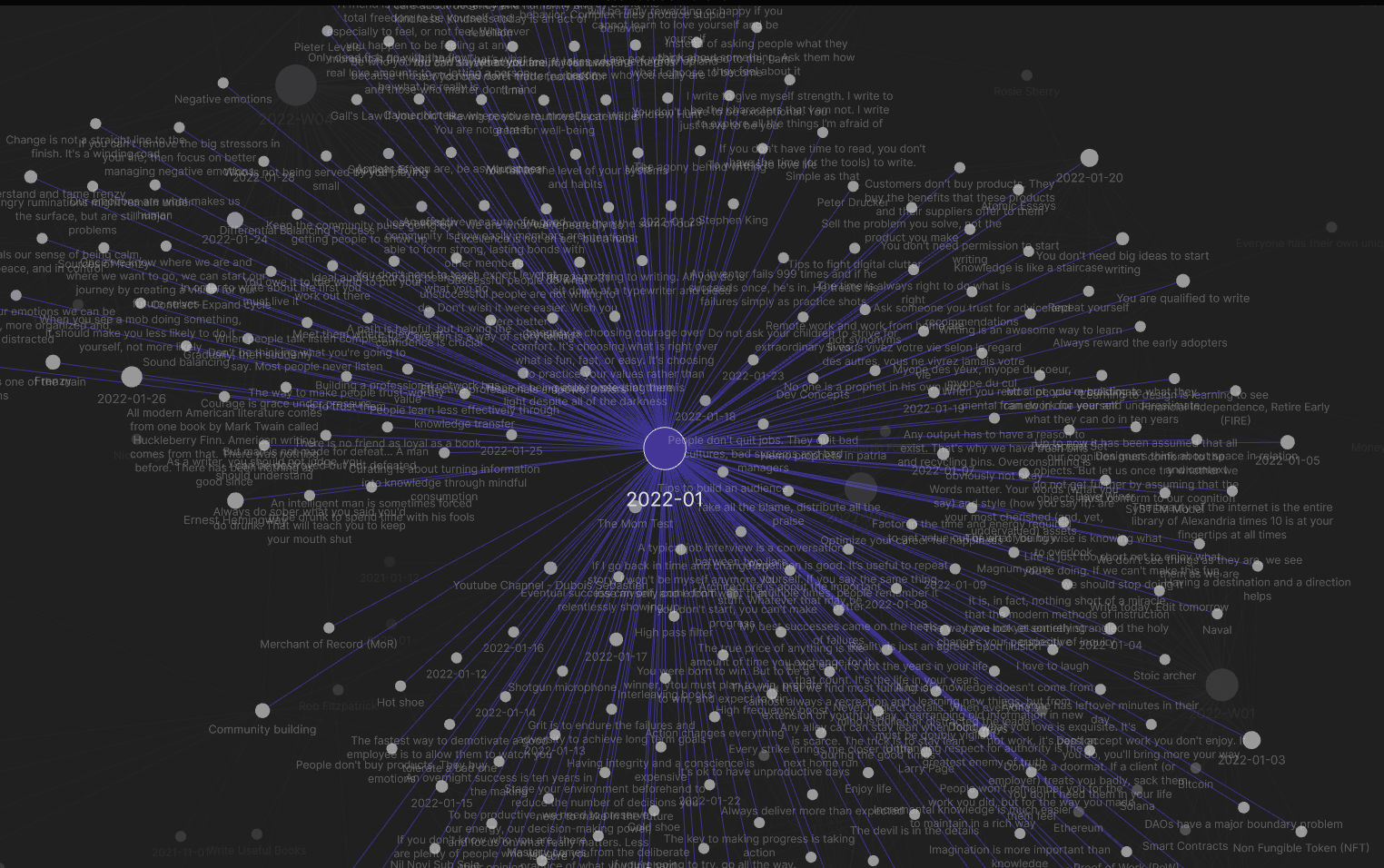 General feeling
To be honest I've really been struggling this past month. I did manage to resume writing the third volume of my
Dev Concepts
collection, but I was not consistent yet. I had a hard time waking up earlier again. That being said, I'm satisfied with the new schedule I've designed for myself. Consistency will come; hopefully next month :)
The Indiependent community
In January, I've joined Rosie Sherry's
Indiependent Community
. It was a small $9 bet but it has turned out to be a great investment. I've met cool people in that community and am really glad to be part of it! It stays alive too, and that's great!
I keep going back day after day, and it
feels great
, unlike many other communities!
Personal Knowledge Management
This is really just the beginning. There's a lot more I want to do for the community ❤️
focusd app
Writing
I've published 3 articles this month:
I've also managed to remain consistent with the newsletter, and even launch the new "Midweek Links" edition. I hope you like those!
Reading
As I intended, I've managed to read and take deep notes for two books this month:
YouTube channel
Towards the end of the month, I've decided to prepare myself for starting my YouTube channel. It's one of my big goals for this year. I'm taking things slow (because I'm shy 😂), but I'll start publishing content soon.
Affiliate marketing
Business-wise, I've also started experimenting with affiliate marketing. I don't intend to turn into a door-to-door salesman anytime soon, but I really believe I can find synergies with other creators (e.g., with Elizabeth who wrote
Calmer Notes
).
PKM Announcements - Journal & Subreddit
I've decided to create a Medium publication dedicated to Personal Knowledge Management 📖
The main driver is the fact I haven't found anything similar so far in my research, and I believe that it is direly needed by the community and by people willing to get started with PKM.
There are many authors writing about this topic, but there is very little centralization. Information is scattered all around the Web, and hard to find. And this is rather sad considering the subject!
In the hope of improving the situation, I've decided to launch a few initiatives.
The first one is the
PKM Journal
, a Medium publication. In the coming weeks, I'm going to reach out to other authors, and try to rally people around this project.
This publication is dedicated to Personal Knowledge Management and lifelong learners. Discover Personal Knowledge Management (PKM), Tools For Thought, Zettelkasten and more!
The second one is a
subreddit dedicated to PKM
that I've just launched. I'll use it to share the interesting links I stumble upon with the community. Hopefully, it'll become an information hub for PKM enthusiasts.
A space dedicated to the exploration of knowledge, sense-making, learning, writing, taking smart notes and thinking on a whole new level. A place…
Finally, I've also launched
a homepage for PKM
. For now, it's rather spartan, but I plan to grow it over time.
Personal Knowledge Management for the rest of us.
This week André and I have only managed to free up an hour to work together. We've tried to make the best of it and wrote a few pieces of content in the hope to trigger interesting exchanges and raise awareness for our project.
We were lucky with
one piece in particular
. It quickly got to the front page of Indie Hackers, which incidentally brought many visitors to the landing page of focusd.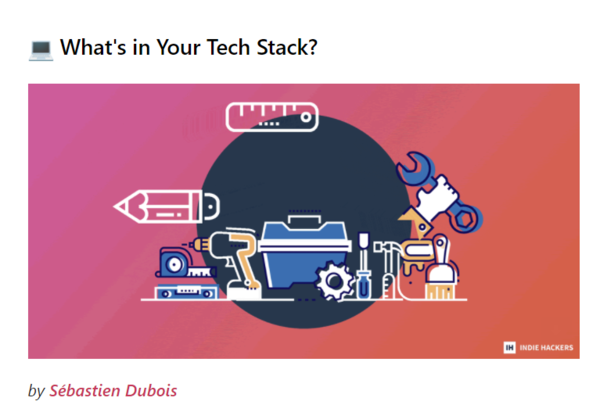 Thanks to this little success, we now have
50
(up from 16!) people on the waiting list. This is pretty cool ❤️
I didn't get to re-record the intro video, but I'll get to it soon!
André and I stocked 🎉
Discover some of the tools I use as an Indie Hacker and creator.
Discover the whole process so far behind the creation of focusd. From idea to code.
Learn how to code creative animations with JavaScript using SVG paths and the getPointAtLength() function.
Did you know that VS Code includes a screencast mode?
No recommendation this week, apart from this one: read more and take notes to remember more of what you read! 🙏
The board game of the week is one I've played quite a lot since last year. Being a huge fan of JRR Tolkien and the LOTR movies, I simply couldn't resist 😂.
In this cooperative game by Fantasy Flight Games, 1-5 players pick a character and go on an epic adventure against the forces of evil during a long campaign.
This game is supported by an application that guides the group, controls the enemies, etc.
In this game, players and monsters are represented by miniatures, and combat is driven by cards. Each player needs to carefully manage his/her hand to keep enough strengths and resolve the quests.
"Only dead fish go with the flow" — Derek Sivers
Your description for this link…
TypeScript keeps moving forward!
The answer is elegant: count up to 62 with base 62 counting!
Quick guide on how to achive the hyped glass morphism effect with Tailwind
A big incoming release for Hibernate, the main ORM used by Java developers. I'm not so interested in Java these days, but it's still noteworthy!
About Sébastien
Hello everyone! I'm Sébastien Dubois. I'm an author, founder, and CTO. I write books and articles about software development & IT, personal knowledge management, personal organization, and productivity. I also craft lovely digital products 🚀

If you've enjoyed this article and want to read more like this, then become a subscriber, check out my Obsidian Starter Kit, the PKM Library and my collection of books about software development 🔥.

You can follow me on Twitter 🐦

If you want to discuss, then don't hesitate to join the Personal Knowledge Management community or the Software Crafters community.