newsletter
DeveloPassion's Newsletter - Personal Organization System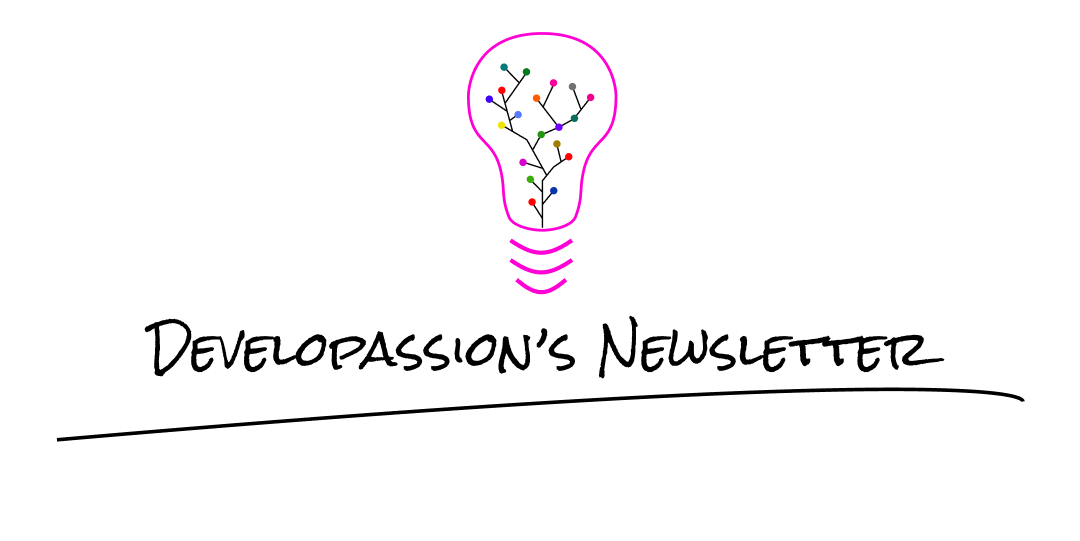 Welcome to the 76th edition
Another week, another newsletter! I hope that you all had a great one 🤩
July is already behind us. CRAZY! I hope you all had a great month and managed to survive, rest and thrive 🎉
Looking back, I'm really proud of how I've managed to deal with my recent challenges. Now that the transition has happened, things can only improve, moving forward. Next month I'll take some well-deserved rest, before coming back to continue my entrepreneurial journey ☀️
If you get value out of this newsletter, please consider
becoming a supporter
. This will give you the possibility to join my private community.
Personal Organization System
My current focus is on bringing clarity back into my life. It's a costly but very useful exercise to do every once in a while.
The second step was to create a list of all the areas and activities I want/need to spend time on:

This helped me see everything at once.
The next step was to calculate my available time and decide how much of it to allocate to each area and activity: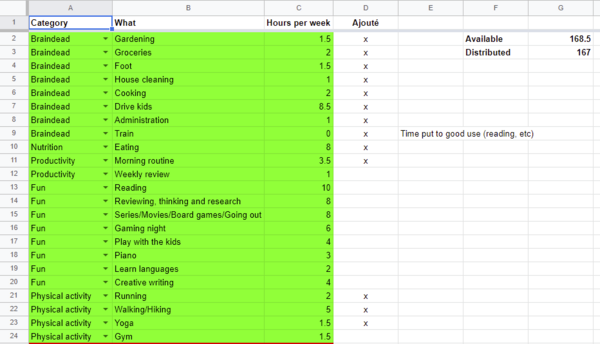 The output is a simple spreadsheet. This serves as the input for the next and final step of the process. This already brings a lot of clarity about
how
I want to spend my time.
The final step is to create a weekly planning distributing all those hours across the week. Some time blocks are obvious, like driving the kids to school. Those are the constraints. Others require more attention because all activities are not compatible with each other. There's a rhythm to find, an equilibrium between deep work, time off, and physical activity.
I'm still busy preparing that for myself. I have more constraints than in the past, but that's a fact of life. As it progresses, constraints keep adding up :p
The Lab - Month in review 🧪
This month, the
Obsidian Starter Kit
has continued to be my most successful infoproduct so far. I sold 33 copies (~$600). The PKM Library still sells, but I haven't spent time much time on it recently and haven't made any marketing efforts. I sold 8 copies ($160).
I'm going to test a few things in the coming months:
Add coupons for the other PKM product (e.g., -25% coupon for the PKM Library if you buy the Obsidian Starter Kit). Both products are complementary, so this should be appealing to potential customers
Add a way to buy both products at once from the sales page of each
Add an hour of personal coaching as an optional buy for the Obsidian Starter Kit
Add video content (optional buy) for the Obsidian Starter Kit
Launch offers with a reduced prices for a short duration
I think those ideas should help me make some more sales and be beneficial for my customers. Win-win!
On other news, I've decided to resume my YouTube channel project in September. No more delays! I'll get ready in September and start publishing first videos then.
In September, I'll also resume my work on
Dev Concepts
and will focus on releasing the third book as soon as I can. I'll also start working on the
PIM Starter Kit
. Reply to this mail if you want to be a beta tester and finally get your information organized 🚀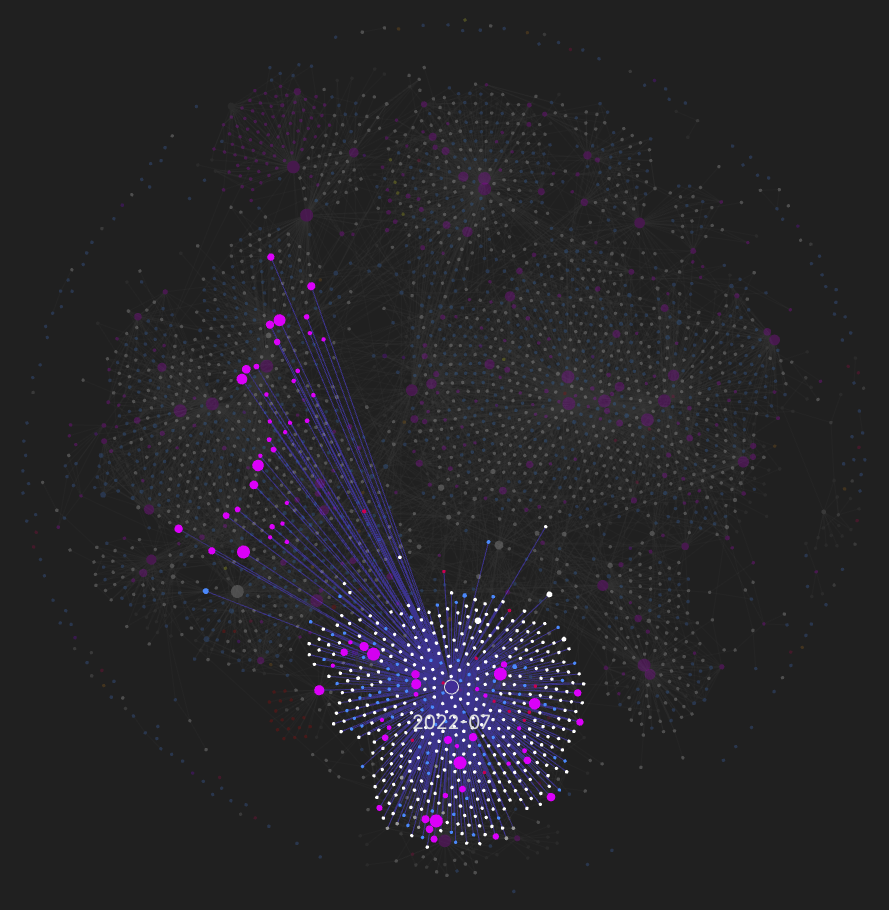 A few days ago, I received access to the beta of
DALL-E
. And woah, it is
so cool
! Here are a few pictures I generated for this newsletter using DALL-E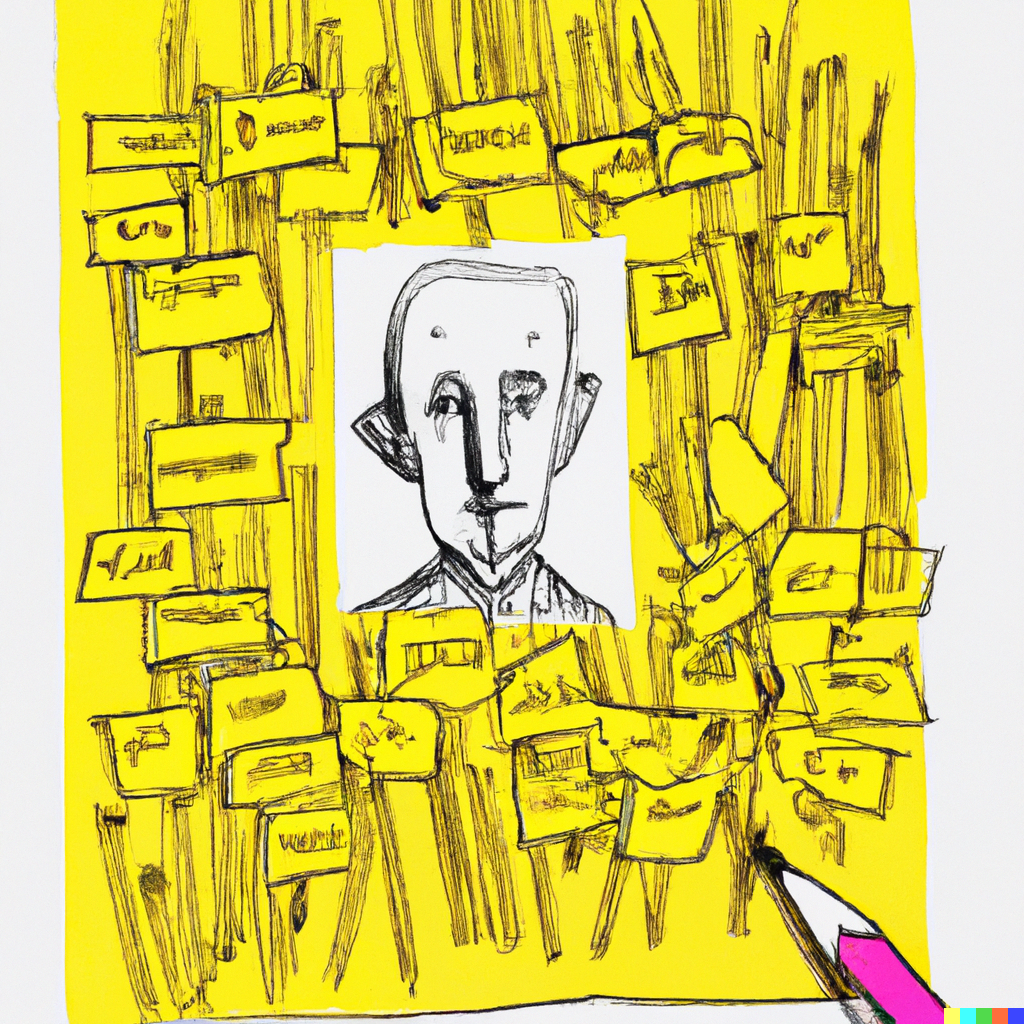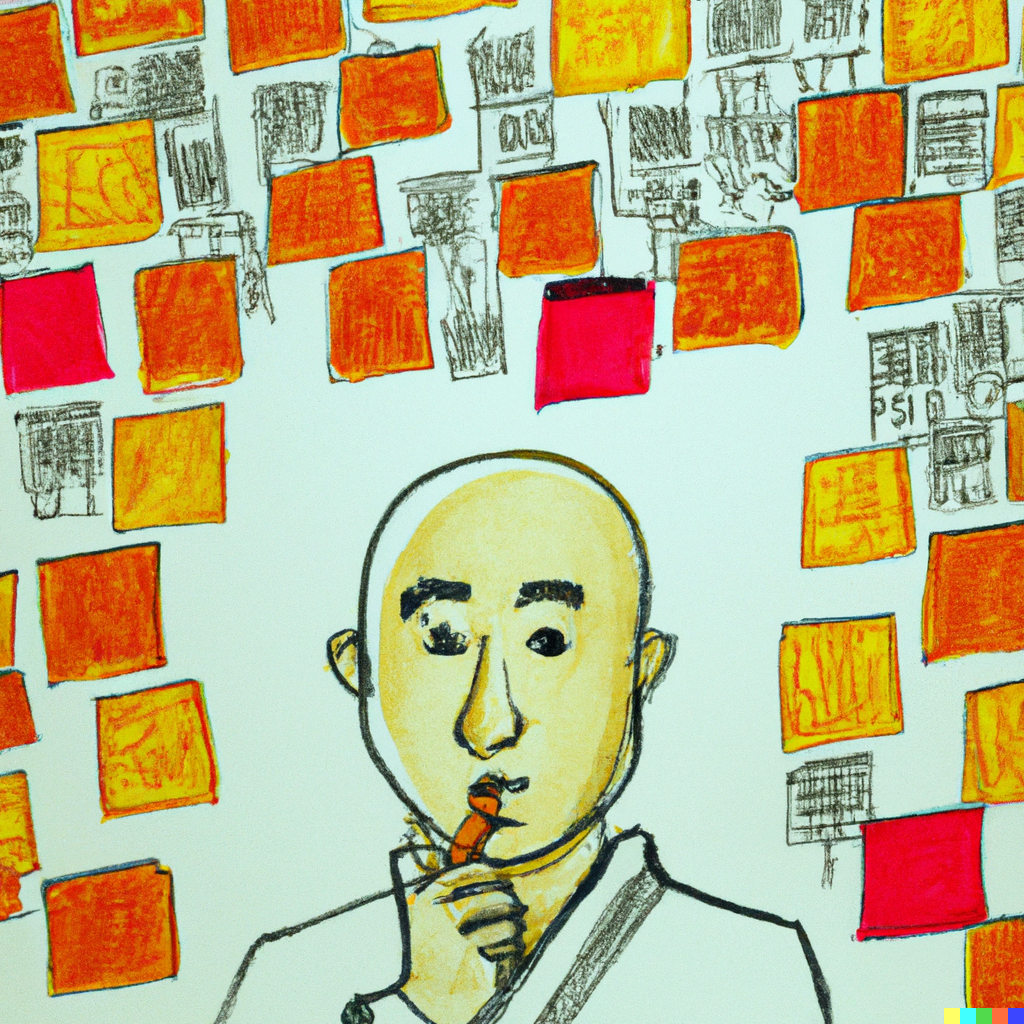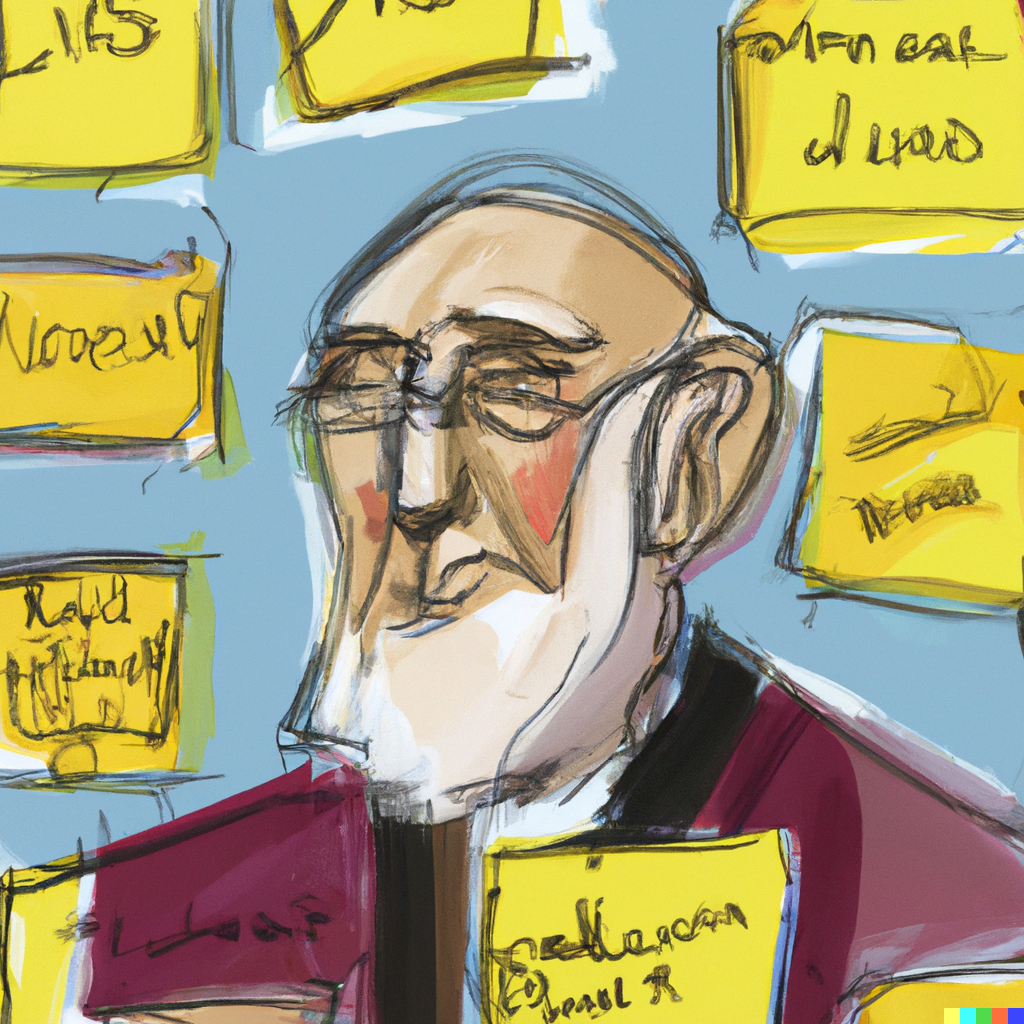 Just look at this one! "a stained glass depicting a gamer playing mario on a nintendo nes":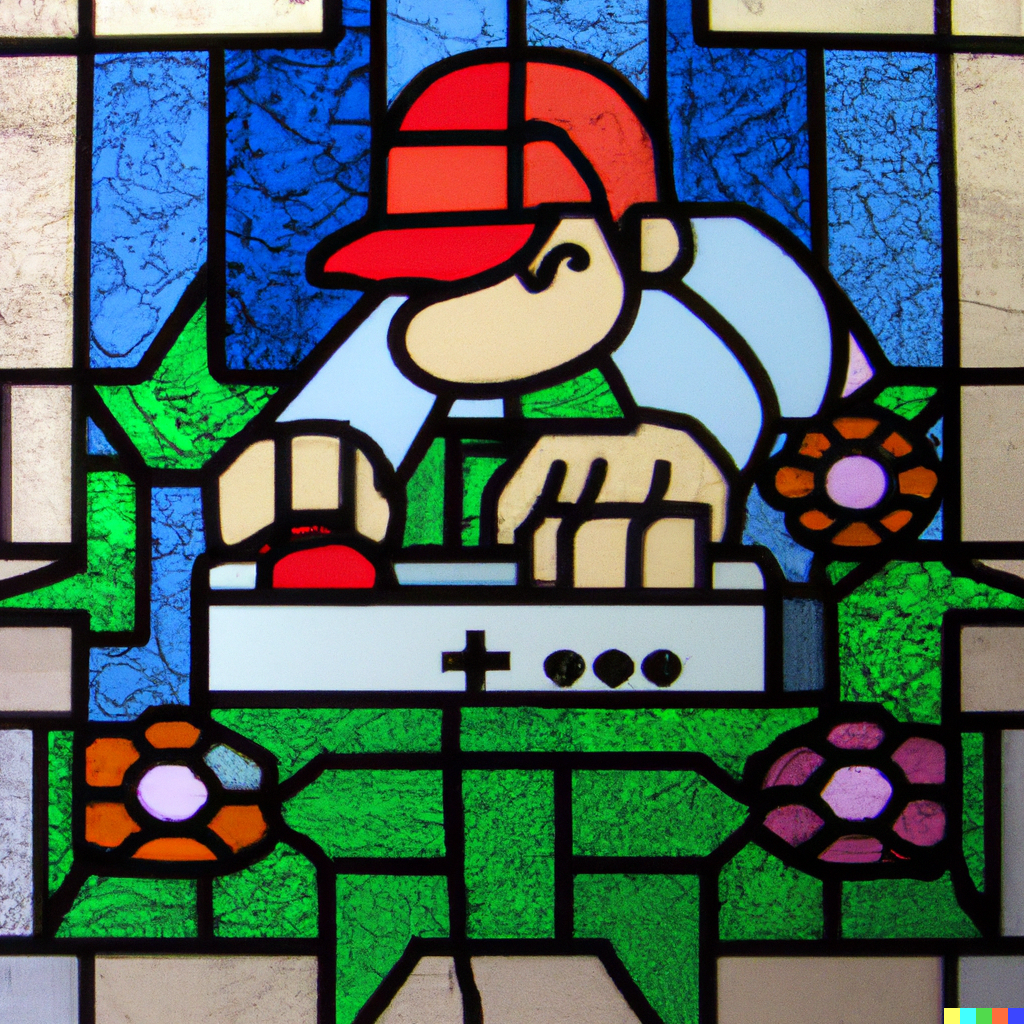 I've also made a few attempts to generate scary illustrations of Cthulhu (H.P. Lovecraft), but those were comically bad.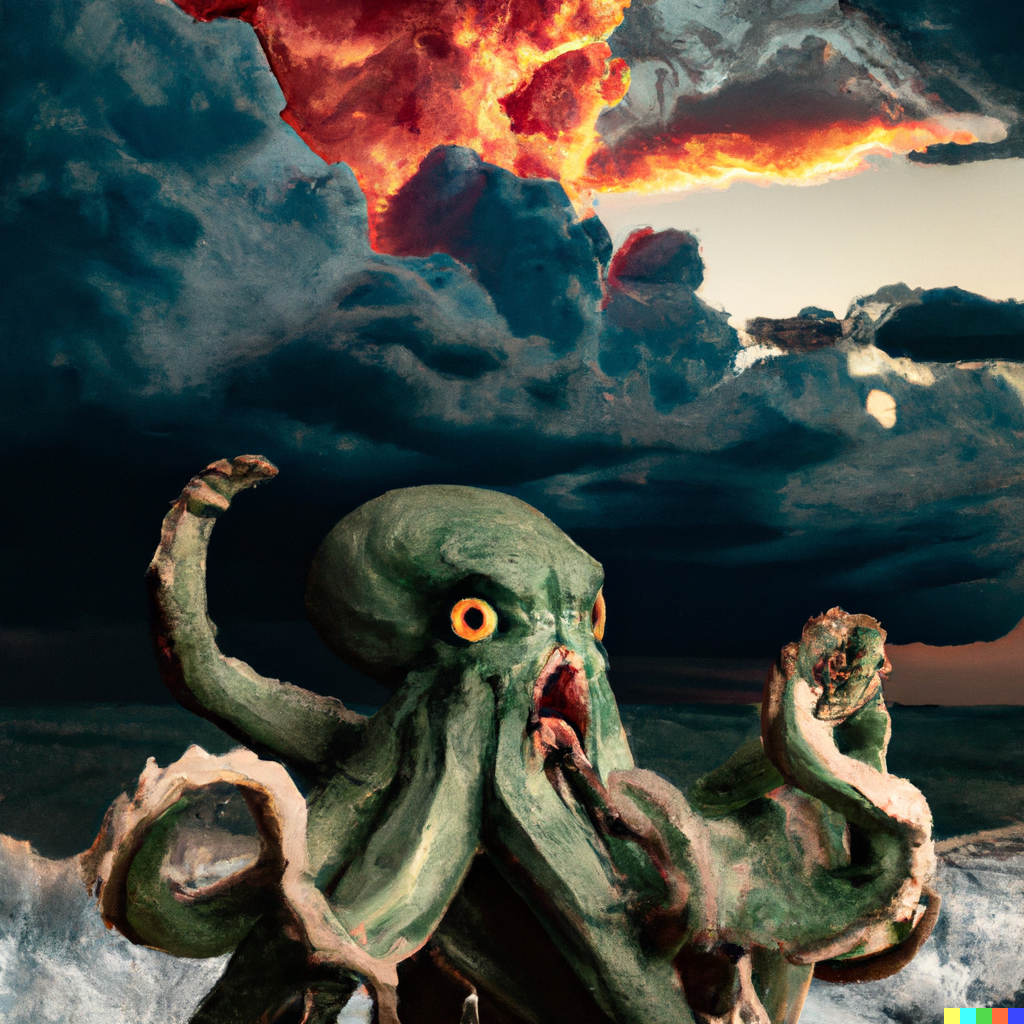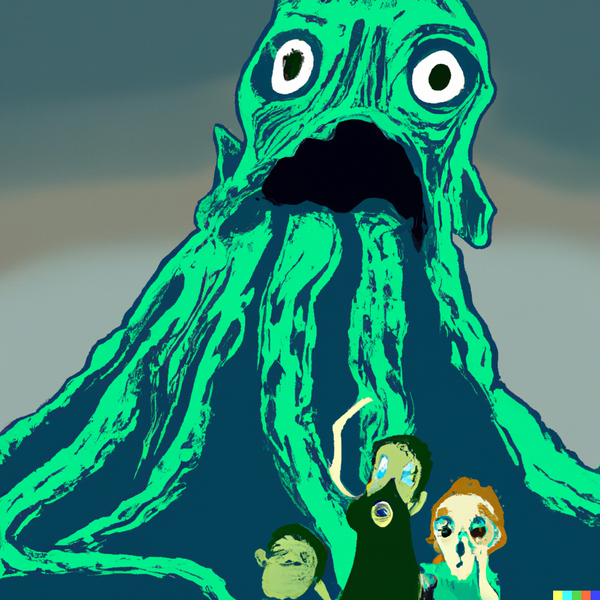 Even though it's far from perfect, there's so much potential for this technology!
When I think about writing essays, I immediately think about how an editor plugin integrated with DALL-E could be used to quickly generate/insert relevant images based on simple textual descriptions embedded in the essay. This would be so much smoother than my current process, which is just a completely different activity, taking me out of the flow of writing.
I'm sure there are tons of business opportunities around DALL-E. Especially given the fact that DALL-E doesn't have the rights over the generated art!
No new articles this week (I know, I know 😂)
"It's impossible for a man to learn what he thinks he already knows" — Epictetus
"If you think without writing, you only think you're thinking" — Leslie Lamport
A nuanced and original chronicle of the evolution of the human brain. It reveals how the brain's development of a self becomes a challenge to nature's indifference and opens the way for the appearance of culture, a radical break in the course of evolution.
Always blaming yourself or assuming others think ill of you? A CBT therapist shares ways to break these self-critical habits
Craiyon, formerly DALL-E mini, is an AI model that can draw images from any text prompt!
Thinking and learning links of the week
Discover awesome resources. Makes me think of the good old days of StumbleUpon
Learn how to solve complex problems in a business environment using analysis-based decision making.
In this MOOC you will learn how to solve complex problems with analysis based decision-making and solution designs​.
Join this MOOC to learn how quantum communication provides security that is guaranteed by the laws of nature.
Ultra-minimal JSON schemas with Typescript inference - GitHub - ar-nelson/spartan-schema: Ultra-minimal JSON schemas with Typescript inference
Many Java projects (by some counts, over half) run on Java versions that support the module system and Maven Central offers over 4.200 modules. If you think …
Repository of Computer Science algorithms, written in Python, with visualizations written in Python as well. The animations run in the browser, and algorithms can be developed, saved, and shared from the browser
Securely connect to and develop on any remote machine with the VS Code Server private preview.
Indie Hacking and bootstrapping
Learn how to stress test your business model to help you anticipate change and harness your business model's success.
Product Design: The Delft Design Approach is a structured approach to help designers to tackle complex design challenges: from formulating a strategic vision, to developing and selecting meaningful proposals for products and services.
The email marketing glossary you always wanted. Look up those pesky, confusing acronyms and make your life easier with this handy guide.
Post your side projects in early-stage, share them to the world, and get valuable feedback from your first users.
About Sébastien
Hello everyone! I'm Sébastien Dubois. I'm an author, founder, and CTO. I write books and articles about software development & IT, personal knowledge management, personal organization, and productivity. I also craft lovely digital products 🚀

If you've enjoyed this article and want to read more like this, then become a subscriber, check out my Obsidian Starter Kit, the PKM Library and my collection of books about software development 🔥.

You can follow me on Twitter 🐦

If you want to discuss, then don't hesitate to join the Personal Knowledge Management community or the Software Crafters community.