newsletter
DeveloPassion's Newsletter - Prompt engineering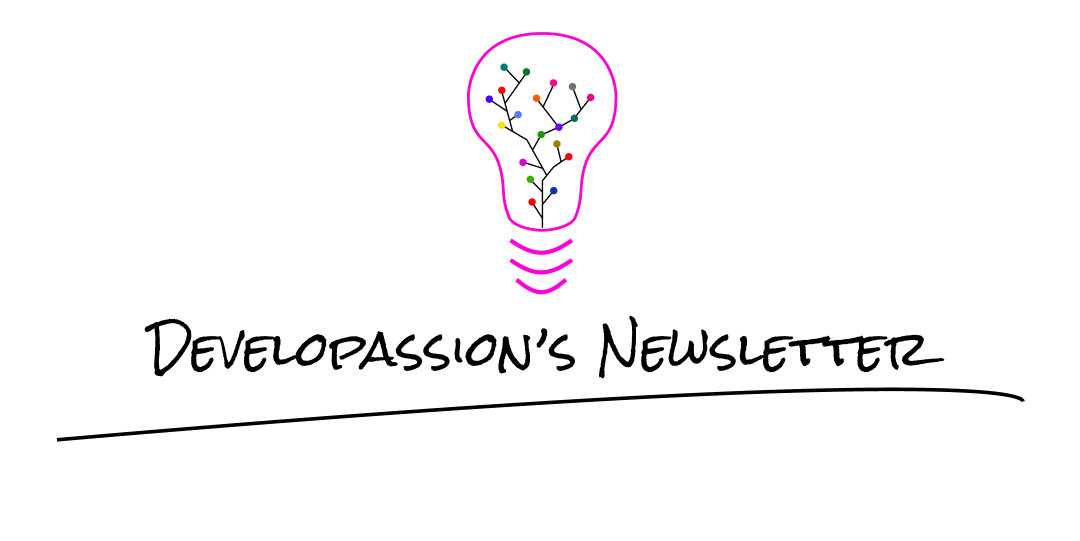 Welcome to the 85th edition
Another week, another newsletter! I hope that you all had a great one 🤩
This week I spent quite some time playing with stable-diffusion and exploring its possibilities. My mind is still blown by the fact that the dataset is < 10GB. I also can't wait for the general availability of the 1.5 version.
I started exercising again, and managed to hurt my back already. Go me 😂. On other news, my son Raphaël is now 1 year old. Time flies!!
Alright, let's goooo! 🚀
Prompt engineering and security
During the last few months, my interest in AI image generation has grown a great deal. It started with me reading about
DALL-E
, and realizing how much potential this has for creativity, and was renewed with the release of
stable-diffusion
under an Open Source license.
Compared to DALL-E, stable-diffusion has very important advantages:
It's free
It's open source, so it can be inspected and modified
It can be downloaded and used on any computer with a recent GPU
…
Since the release of stable-diffusion, there has been an insane amount of innovation from the open source community. User interfaces have been released, tutorials, modified versions, guides on how to disable filters, etc.
It's really an understatement, but the pace of innovation there is astounding. And it will only keep accelerating, as more and more people discover it. People are already experimenting with video.
For an excited public, many of whom consider diffusion-based image synthesis to be indistinguishable from magic, the open source release of Stable Diffusion seems certain to be quickly followed up by new and dazzling text-to-video frameworks - but the wait-time might be longer than they're expecting.
As a content creator, my main interest in the technology is in adding images that look a bit different from the usual stock images from
Unsplah
and the like. With stable-diffusion, I can easily generate images that match the content and provide a more "immersive" experience for my readers.
As a creative person, it's also really fun to use this technology to create art and mixing different tools, techniques and genres together.
As a parent, the technology is also fascinating, both for fun and for education. I intend to spend time with my kids to show them the cool stuff we can do with technology today. I have no doubt that many tools and apps will appear to put this technology into the hands of more and more people.
One key thing to understand with this technology is that the text used to generate images is of the utmost importance. If you just use "cat", then you'll get a cat, that's for sure, but not necessarily something great. Instead, you need to provide long and very clear descriptions of what you want to be generated. This requires some skill and experience. I'm convinced that this skill will become more and more important over time, as this technology matures. It might very well become a new job type in the future. Smart people have already started creating ways to
share
/
monetize
useful prompts
. I also found
some
useful guides
on the topic, including
a list of open source prompts
that will surely grow.
There are legitimate concerns about this technology being open source, but I am convinced that it was just a matter of time anyway. OpenAI would have been hacked at some point and their code released into the wild. I'm curious about what the future holds, but the ITSec community is clearly already facing new challenges with OpenAI and image generation AIs like DALL-E and stable-diffusion. For instance, bots using GPT-2 and GPT-3 are already being abused via "prompt injection" attacks. They're normally "configured" to act a certain way, but well-crafted prompts can modify the behavior of the bots. "Fun" stuff 😂
I didn't make any progress on the video recording front. Frustrating as it is, I didn't have much free time. I decided to prioritize health and family, so the business didn't get much attention.
I've started exploring ideas for a new project in the community space. I have good hopes that it might turn into a wonderful calm business. I'll let you know more once it's time!
This week I'm going to give one more try to the video recording, and I'm also going to write new guides for the
Obsidian Starter Kit
.
I've passed $6K revenue on Gumroad, which is really cool 🎉
Last but not least, the Google Search Console continues to give me good vibes. The upward trend continues to accelerate:

Startups and fast growth are not the only way. Creating a calm business is also a viable path to success
"If you don't design your own life plan, chances are you'll fall into someone else's plan. And guess what they have planned for you. Not much" — Jim Rohn
"We don't rise to the level of our expectations, we fail to the level of our training" — Archilochus
"It is not because things are difficult that we do not dare. It is because we do not dare that things are difficult" — Seneca
"The point of PKM is not to build a second brain, but to empower the one you already have"
This is the book I've started reading. It's been on my radar for a while, and now is the right time for me to dive into it.
The E-Myth aims to debunk the myths around entrepreneurs and entrepreneurship. As a systems thinker, I can only with the idea that businesses are complex systems composed of inter-dependent processes that can and should be improved continuously. There's no magic trick, no silver bullet, except having the right mindset, taking some distance to make better decision, and showing up and again, never assuming that the system is perfect as it is and doesn't require any more efforts. The world is ever-changing, and businesses need to follow along.
Generate AI images on your own GPU for free
Check it out if you want to easily explore what stable-diffusion can do
Welcome to the unofficial Stable Diffusion subreddit! We encourage you to share your awesome generations, discuss the various repos, news about…
Welcome to the unofficial Stable Diffusion subreddit! We encourage you to share your awesome generations, discuss the various repos, news about…
Thinking and learning links of the week
The theory of multiple intelligences suggests eight types of intelligence that people may possess. Learn more about the theory, the types, and how to use it.
So you've taken the plunge and purchased an old school library card catalog, or maybe you want to but haven't hit critical mass of cards to justify the purchase yet? Certainly you've found the traditional index card supplies still available at every office supply store on the planet, but did you know there's still at
Whether you want to better manage stress, understand a mental health disorder, or learn why we dream, get the guidance you need to be healthy and happy.
Your description for this link…
Readsom hosts newsletters that are handpicked and filtered through topics to help you find your niche of interest. Explore and discover your next favorite newsletter.
Memes about minimalism, bullet backlinks plugin, timeshifting, a book club, and an upcoming mystery event.
Leverage the Playwright test.step function to divide your tests into logical steps. These steps create a well-organized summary in the Playwright report and have the benefit that tests become more readable and easier to maintain, especially when a failed test is displayed in the Playwright report.
Someone in one of the Slack communities I'm a part of asked today how to type JSON in TypeScript,…
Block spying and tracking on Windows. Contribute to crazy-max/WindowsSpyBlocker development by creating an account on GitHub.
Discover jenv, the command line Java manager
Indie Hacking and bootstrapping
I have a few years of experience teaching in-person, but as I prepared to create an online course for the first time, I needed some guidance. Luckily, t…
After losing his full-time job as an audio engineer, Graham Cochrane started a music blog. Now, the 38-year-old father makes $160,000 a month working just five hours per week — and spends most of his time with his family.
In the past, I build a "community" through the following sequence: 1. I write articles that provide value to my target audience 2. I post the said artic…
Indie life has never been quite within reach than ever before. So, how do you build things while raising children?
About Sébastien
Hello everyone! I'm Sébastien Dubois. I'm an author, founder, and CTO. I write books and articles about software development & IT, personal knowledge management, personal organization, and productivity. I also craft lovely digital products 🚀

If you've enjoyed this article and want to read more like this, then become a subscriber, check out my Obsidian Starter Kit, the PKM Library and my collection of books about software development 🔥.

You can follow me on Twitter 🐦

If you want to discuss, then don't hesitate to join the Personal Knowledge Management community or the Software Crafters community.