newsletter
DeveloPassion's Newsletter - Prototyping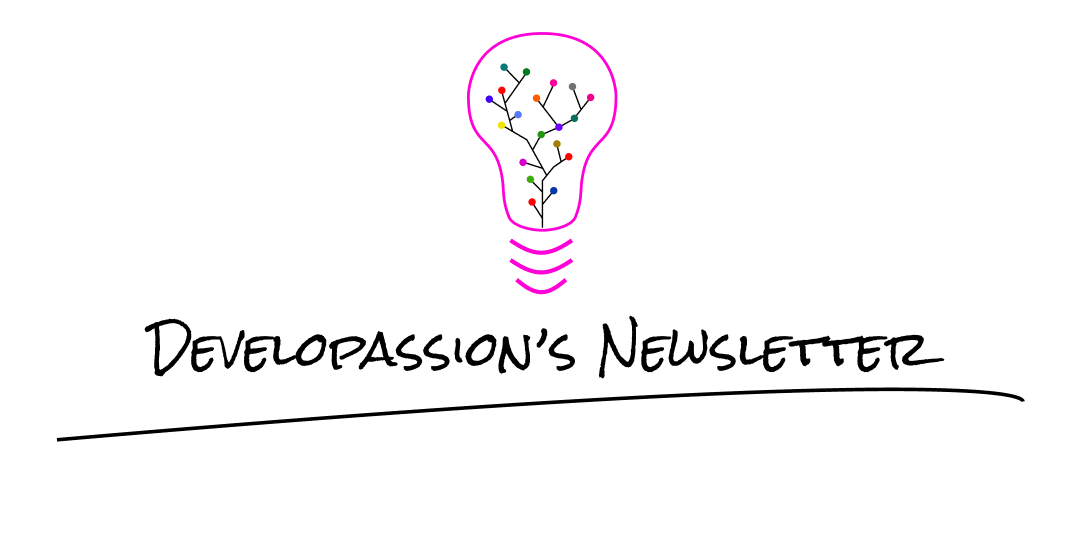 Hello everyone! I'm
Sébastien Dubois
, your host. You're receiving this email because you signed up for DeveloPassion's Newsletter or the Dev Concepts project. Thank you for being here with me ✨
If you enjoy this, please forward it to your friends 👍. If this email was forwarded to you, then don't forget
to subscribe
.
Welcome to the 33rd edition
Another week, another newsletter! I hope that you all had a great one 🤩
This week I've spent quite a lot of time reading. I've finished going through
How To Take Smart Notes
again, and this time around I've captured the important bits. I will publish my summary of the book if you're interested.
I've also continued exploring design, which is a field I don't know nearly enough about.
And I've also learned a few more things…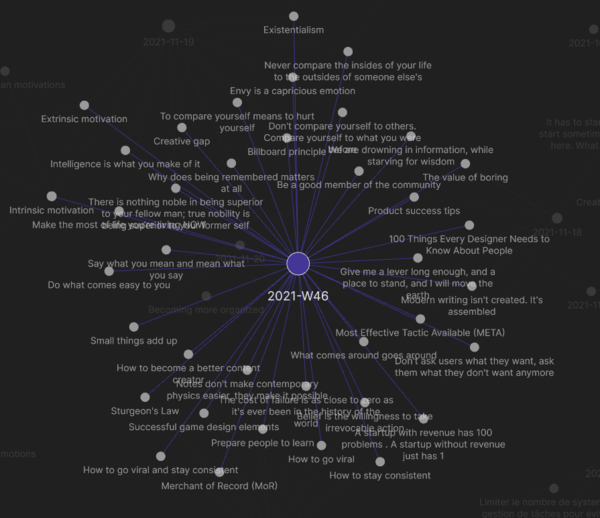 Together with
André
, I've continued working on the UX of my current
small bet
, a tool for
productive thinkers
. Our goal is to marry note-taking and time blocking to boost mindfulness and productivity.
We haven't chosen a name for the product yet, but the core experience is now pretty well defined. We have created wireframes for the whole user journey and made those interactive. Learning by doing is my favorite thing. And even though we knew little about Figma when we got started, we picked up a few things while working together, such as
how to create an interactive prototype
.
We're now busy with the UI design; taking care of the important visual elements. Our goal is not to design the whole thing right away, but instead to design the bare minimum so that we have supporting material to showcase the project.
André and I are real productivity nuts, and it shows. Creating a prototype has enabled us to explore various aspects of the product that we wouldn't have thought of otherwise.
We've had a few strokes of genius along the way 😂. The main one is that we want to make the calendar integration a first-class citizen in our product. We will let you display the calendar right next to the notes. Thanks to that, you'll be able to plan tasks and move things around with ease. Planning your days and weeks will become a real piece of cake 🎂.
Here's a sneak peek at UI we have in mind so far:
Being able to show/hide the calendar will be very convenient; no need to switch between multiple applications! You'll be able to stay focused by always having a clear overview of what you should do next. A "focus" mode will also be available to get all the noise out of your way and let focus on one thing.
We have tons of ideas in mind to turn this into a powerful Tool for Thought (TfT) and productivity combo.
The next step for us is to create, publish and promote the landing page in order to try and (in)validate our idea. We will launch it really soon!
This week I haven't published anything new.
Scroll down the deep sea in this interactive page to get down to challenger deep!
My children loved it, and so did I!
The tip of the week is dedicated to newcomers in IT. It's a Twitter thread that I've shared earlier this week. It's a tiny glimpse into the roadmap proposed by
Dev Concepts
:
This week, since I'm knee-deep into design, I want to share one of the best books on the subject by Don Norman:
A timeless classic about the design of everyday things.
"Boring is only for boring people with no imagination." (Tim Tharp)
"A startup with revenue has 100 problems. A startup without revenue just has one."
Here are a few links that I found interesting this week:
After over a year of development, Remix v1.0 is now available AND Open Source. The other big news is that they've got funding and hired Kent C. Dodds. Epic! 🎉
The other big news of the week is that Rich Harris has joined Vercel to work full-time on Svelte. There's no doubt that this is a great step forward for Svelte!
Chrome 96 is rolling out now! There are two new properties in the web app manifest, including the possibility to define protocol handlers. This is huge! And there's a lot more, as usual 😂
Lighthouse 9.0 arrives with a refreshed report and a preview of support for user flows.
Design tips for checkboxes
About Sébastien
Hello everyone! I'm Sébastien Dubois. I'm an author, founder, and CTO. I write books and articles about software development & IT, personal knowledge management, personal organization, and productivity. I also craft lovely digital products 🚀

If you've enjoyed this article and want to read more like this, then become a subscriber, check out my Obsidian Starter Kit, the PKM Library and my collection of books about software development 🔥.

You can follow me on Twitter 🐦

If you want to discuss, then don't hesitate to join the Personal Knowledge Management community or the Software Crafters community.