blog
Effective note-taking tips
Top tips for effective note-taking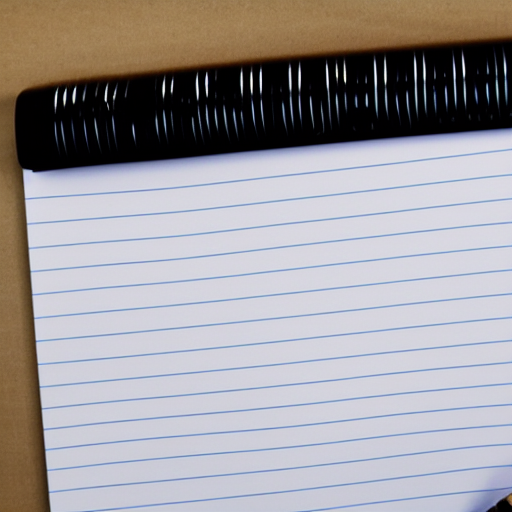 In this article, I'll share some tips for those who want to be more effective when taking notes. Alright, let's go 🚀
Why note-taking is worth it?
Note-taking is an essential skill for life and personal development. It's a point that I've tried to make in a previous article. Simply put, it makes a huge difference for focus, learning, retention, reflection and thinking.
Getting started with note-taking
Getting started is often the main issue for many people, who tend to overthink the activity of taking notes.
First, avoid procrastinating by looking endlessly for the perfect note-taking application. It doesn't exist. There are oh so many choices, and the perfect one for me might not be the perfect one for you. For the last two years I've chosen to use Obsidian, and have created a  starter kit for those who want to avoid wasting time.
I'd recommend to start with a simple option: pen and paper! It's as simple as it gets, and more powerful than many apps out there!
That said, if you really prefer to use apps, then these are the ones I'd recommend:
Notion as the easiest one to dive into, although far from being my favorite
Obsidian as the most versatile thanks to its huge plugin directory
Tana as the most promising (but still in beta)
LogSeq for those who prefer outlines to documents
When choosing an application, don't waste too much time. Identify the most important features you need and focus on those. More features does not necessarily mean better notes.
Don't waste time
When taking notes to capture information, there's often not much time to waste. That's why it's critical to focus on what's really important and leave out the rest. It means that you need to filter out the details.
That includes everything that you...
don't care about
don't need now
most probably won't need later
You should also spare as much time as you can to take note of what matters. For instance, use abbreviations, symbols, keywords, etc. Avoid writing out full sentences whenever you can, while keeping your notes as clear as possible.
Structure structure structure
Structure is essential for effective note-taking. When you're in a hurry, there's not much time to structure your notes. That being said, take every opportunity to add structure to the captured information. You can do this as you go or after the fact, depending on the time available.
Structuring notes is much easier to do using digital note-taking tools, as you can rearrange the information as you see fit. It's harder to do with paper, as it requires rewriting text, which takes time.
Be methodical, consistently use a note-taking system
Using a clearly-defined note-taking method such as the Cornell method (when writing on paper) makes a big difference in terms of quality and effectiveness. I've developed my own "system" over the years, and it helps me a great deal to take and review my notes. What matters is not so much the method you use, but rather your consistency. Consistently using the same approach will make it much easier for you to take notes efficiently.
Depending on how many notes you take, you might want/need to explore approaches such as the Zettelkasten method, the LIFT principle, the Johnny Decimal system. I've covered those and others on this blog.
Independently of the system you design or use, make sure to keep things as simple as possible. Respect the KISS principle. This applies to the notes you take, the structure you define, how you organize your notes, etc.
Write atomic notes. Keep those short and focused on one thing
Your notes should bring clarity and should be easy to review/re-discover later. Each note should be short, and focused on one thing.
I'll write an article about atomic notes to convince you about how important these are.
Review your notes regularly
Notes that you don't review are pretty much useless. Regularly review your notes to extract, reorder, structure and improve those. Extracting can mean different things depending on the notes. For meeting notes this means creating and sharing meeting minutes. For lecture notes, it means identifying key concepts and ideas. Then using those to improve your personal knowledge base. It also means summarizing the information, filtering further, etc.
Tag your notes
Be consistent with the organization of your notes. This point is actually part of the "system" I mentioned above, but I wanted to emphasize this. Tagging your notes correctly can help a great deal later when you'll want to re-discover those. Also, be consistent with the tags you use.
Check out my article about why and how to tage notes.
Link your notes together
Notes are meant to be focused (cfr the point about Atomic notes) and linked together to form networks of thoughts, ideas and concepts. The stronger the network, the more valuable your notes become.
Going further
If you want to further explore Personal Knowledge Management, then take a look at the Obsidian Starter Kit. It will give you a solid starting point for your note-making efforts.
Also check out my Personal Knowledge Management Library. It's a huge collection of resources (articles, books, videos, YouTube channels, and a lot more).
By the way, I publish a weekly newsletter about PKM, note-taking, lifelong learning, and more!
If you find PKM interesting (I really hope you do!), then you might want to join our community.
Conclusion
In this article, I've shared some tips to help you become more effective when taking notes.
That's it for today! ✨
About Sébastien
Hello everyone! I'm Sébastien Dubois. I'm an author, founder, and CTO. I write books and articles about software development & IT, personal knowledge management, personal organization, and productivity. I also craft lovely digital products 🚀

If you've enjoyed this article and want to read more like this, then become a subscriber, check out my Obsidian Starter Kit, the PKM Library and my collection of books about software development 🔥.

You can follow me on Twitter 🐦

If you want to discuss, then don't hesitate to join the Personal Knowledge Management community or the Software Crafters community.