newsletter
DeveloPassion's Newsletter - War in Ukraine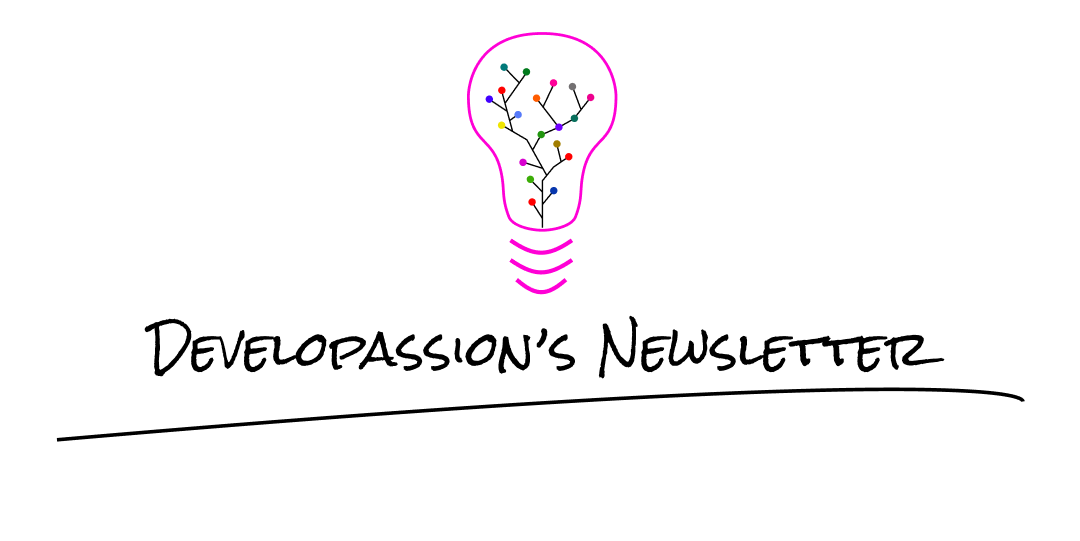 Welcome to the 50th edition

I hoped that edition 50 would be a special one in a good way, but unfortunately Russia has decided otherwise, by attacking Ukraine.
This week I'm really not in the mood for deep meta thoughts. I'm not in the mood to discuss cool technology, new JavaScript frameworks, note-taking, PKM, Indie hacking, or the future of the Web.
This week my heart is heavy, as history unfolds in the east. People I know are at war, and it scares the shit out of me. All of them used to enjoy a peaceful life, and now they're either hiding underground hoping to survive one more day and fighting for their country. They traded their mouses and keyboards for automatic rifles and Molotov cocktails…
The situation is incredibly tense, and this could clearly be the beginning of World War III… I'm no politician, so I will refrain from commenting about the international response and the details of what's going on in Ukraine. Like many people around the world, I don't know all that much.
What do I know is that we
all
need to do whatever we can to help Ukrainians RIGHT NOW. Letting them down is letting the free world down. I don't want my children to have to go through what Ukrainian ones are going through right now. Many are losing parents, children, relatives, friends. They'll be scarred for life. Not only that but their country is being literally destroyed. Re-building will take forever. Children are dying, and I cannot bear the thought.
I share Emma's feelings:
That's why I've stopped sharing tweets about my favorite subjects; there are more important things to do right now. I know that some people will stop following me because of that, but I couldn't care less.
My tweets are currently 100% focused on the ongoing crisis and interesting information I stumble upon. For instance, I've been following the ongoing cyberwar going on, and I
am
really
in
awe
. Hackers all around the world are taking arms, trying to help.
The free world is united and providing as much support as possible, but the humanitarian crisis will require help and support from
everyone
; not just governments. And the crisis is not some distant event; those people need our help
right now
!
There are
many
things we can do:
Send money to support the NGOs
Contact our politicians and ask them to officially welcome Ukrainians (e.g., lift VISA restrictions) if they didn't communicate about it yet
Share useful information with our networks
Share your skills to help Ukrainians get access to the information and help they need
…
Whether you're close by or on the other side of the planet, you can't ignore what's going on.
By the way, if you have IT skills, then don't hesitate to join the #TechForUkraine movement:
Movement to support Ukrainian Non-profits with technology and make them stronger and more resilient in the face of crisis.
I really hope that we will quickly see the end of this horrible war.. 🙏
Charitable Foundation Voices of Children helps children affected by the war in eastern Ukraine
The International Rescue Committee (IRC) responds to the world's worst humanitarian crises and helps people to survive and rebuild their lives. Find out how you can help the IRC offer lifesaving care and life-changing assistance to refugees forced to flee from war or disaster.
CARE is an international humanitarian organization fighting global poverty and world hunger by working alongside women and girls. Help fight world hunger.
International Medical Corps is working to relieve the suffering of those impacted by war, natural disaster and disease by delivering vital health care services that focus on training, helping devastated populations return to self-reliance.
Project HOPE is a leading global health and humanitarian organization. We've trained over 1 million health workers, transforming lives in over 100 countries since 1958.
About Sébastien
Hello everyone! I'm Sébastien Dubois. I'm an author, founder, and CTO. I write books and articles about software development & IT, personal knowledge management, personal organization, and productivity. I also craft lovely digital products 🚀

If you've enjoyed this article and want to read more like this, then become a subscriber, check out my Obsidian Starter Kit, the PKM Library and my collection of books about software development 🔥.

You can follow me on Twitter 🐦

If you want to discuss, then don't hesitate to join the Personal Knowledge Management community or the Software Crafters community.